Showcase Series in Medellin, Colombia. Enjoy deep house and techno music on the terrace of Selina Medellin. RSVP here: Free Entry
About this event
Proudly representing founder member / agency owner Melissa DiVietri aka MISSYDI; shares a compilation video featuring a practice set before performing at first rooftop showcase. Departing from the mothership; whom she calls home aka Detroit City in Michigan - where the weather is ridiculously cold; im sorry folks!; She is now living abroad in SurAmerica to step up her influence in the Latin culture.
Listen to this deep house set / send feedback & enjoy video clips taken of Colombia (
🔻🔹🔺
Thirsty Thursday, February 20 - 5PM to 11PM
Selina Medellin Rooftop // Deep House Showcase
🔻🔹🔺
Sunset Sessions in Selina Medellin;
Di techno Presents Deep House on the Terrace
--------
➡️🔊5 - 7PM MISSYDI (Detroit)
https://soundcloud.com/melissa-divietri
➡️🔊7 - 9PM Pablo Castrillon (Colombia)
https://soundcloud.com/pablo-castrillon
➡️🔊 9 - 11PM DJ Supercoreano (South Korea) https://soundcloud.com/djsupercoreano
---------
🔻🔹🔺
Cra. 32d ##9 - 17, Medellín, Antioquia
No Cover Charge + Take elevator to Floor 8, and one flight of stairs to enter the terrace.
Subscribe to our location sharing platform Signal Techno for all show announcements, upcoming events and live streaming. Questions, please email "Di Techno Music Label - contact + 13139488063 WhatsApp
https://www.facebook.com/watchparty/570014236917534/?entry_source=FEED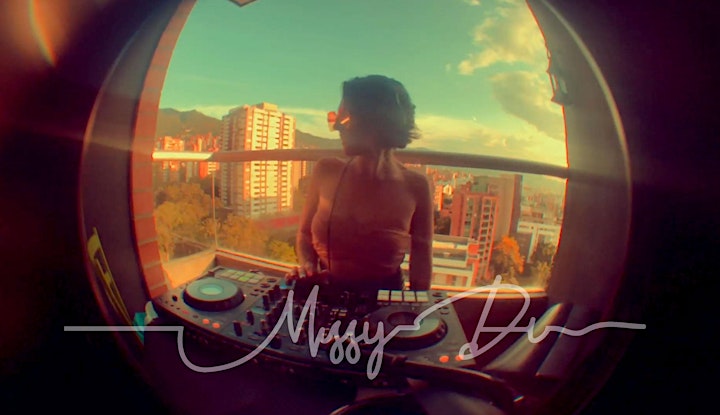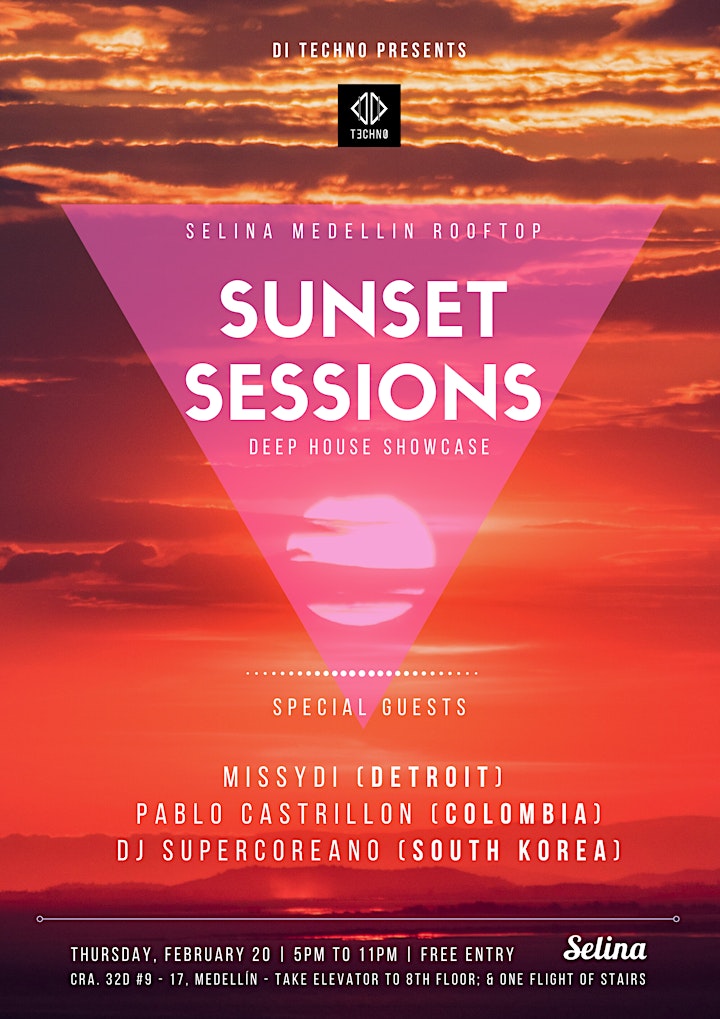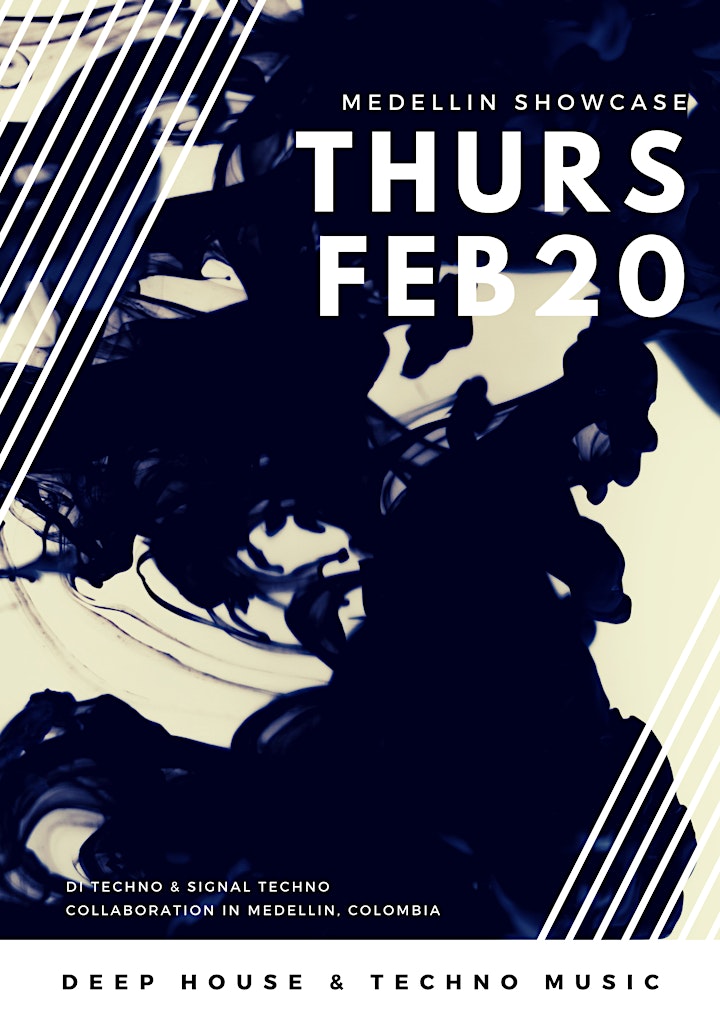 Organizer of Sunset Sessions - ROOFTOP SERIES / DI Techno Showcase on the Terrace