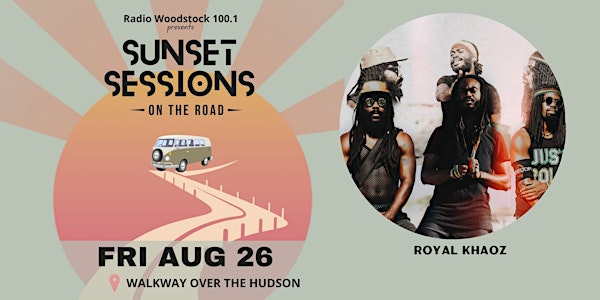 Sunset Sessions on the Road - Royal Khaoz
Radio Woodstock 100.1 presents
Location
Walkway Over The Hudson (Highland Entrance)
87 Haviland Road
Highland, NY 12528
Sunset Sessions on the Road - Royal Khaoz- Friday, August 26, 2022 at Walkway over the Hudson
About this event
Radio Woodstock Sunset Sessions on the Road
Royal Khaoz
Friday, August 26, 2022
Doors 5:00PM - Show: 5:45 PM
Walkway over the Hudson (Highland entrance)
Highland, NY
Sunset Sessions are back! Bring a lawn chair, kick back, watch the sunset and enjoy delicious food from Two Girls Tacos, Lemon Love, and local brew, wines & cider.
General Admission: $10
Season Pass: $30
Season pass gives you access to the entire series including the following:
July 8 - Jeremy & The Harlequins at Maverick Concerts
July 22 - Adam Falcon | Denitia at Opus 40
Aug 12 - Joelle & River | Megg Farrell at Stone Ridge Orchard
Aug 26 - Royal Khaoz at Walkway over the Hudson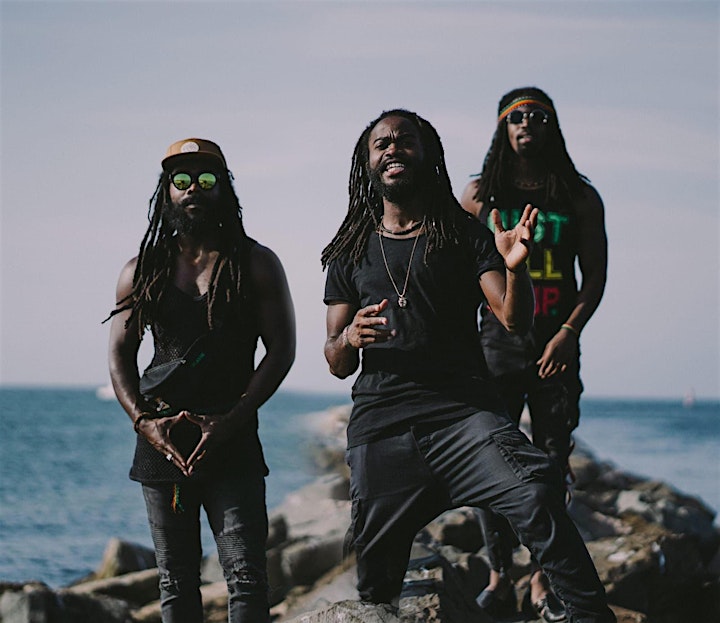 About Royal Khaoz
Hailing out of Jamaica, young natives formed what is now known as Royal KhaoZ. The unit's sole purpose is to bring an energetic and raw vibe through their art, presently in the form of music. Why the name Royal KhaoZ? – "No revolution will be had without chaos, no change without disruption. From the crumbled standards and forms, a royal way of thinking will rise."
The collective comprises of Jermaine "Bama" Williams, Andre "DreTegs" Hawthorne, Kavi "Coco" Forgie and Damion Hawthorne. The group, which officially formed in 2010 out of New York City, has evolved tremendously over the years as they continue to create music that delivers an empowering message to their audience, old and new listeners alike.
​