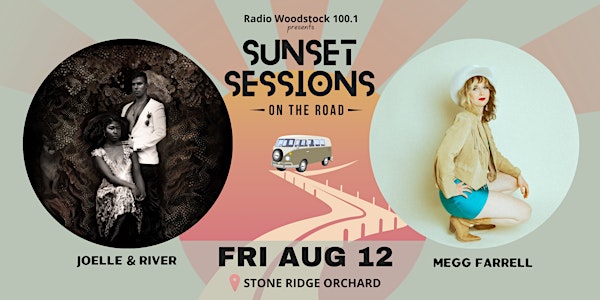 Sunset Sessions on the Road - Joelle & River | Megg Farrell
Radio Woodstock 100.1 presents
Performers
Joelle & River , Meg Farrell
Location
Stone Ridge Orchard
3012 NY-213
Stone Ridge, NY 12484
Sunset Sessions on the Road - Joelle & River | Megg Farrell - Friday, August 12, 2022 at Stone Ridge Orchard
About this event
Radio Woodstock Sunset Sessions on the Road
Joelle & River | Megg Farrell
Friday, August 12, 2022
Doors 5:00 PM - Show: 5:45 PM
Stone Ridge Orchard
Stone Ridge, NY
Sunset Sessions are back! Bring a blanket, kick back, watch the sunset, play lawn games and enjoy delicious food from Stone Ridge Orchard Food truck, Lemon Love, Ice cream from Caboose on the loose, and local brew, wines & cider.
General Admission: $10
Season Pass: $30
Season pass gives you access to the entire series including the following:
July 8 - Jeremy & The Harlequins at Maverick Concerts
July 22 - Adam Falcon | Denitia at Opus 40
Aug 12 - Joelle & River | Megg Farrell at Stone Ridge Orchard
Aug 26 - Royal Khaoz at Walkway over the Hudson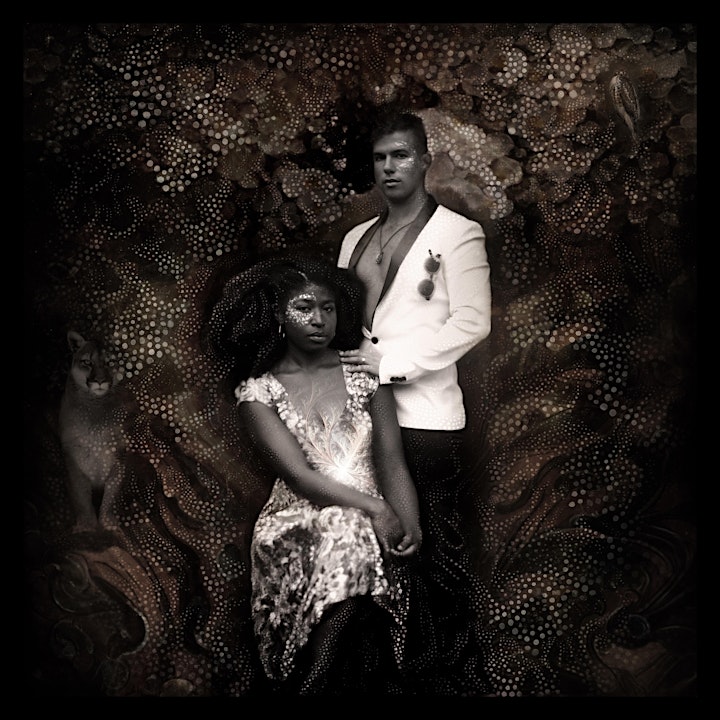 About Joelle & River
BIO
Joelle & River - A Musical Marriage
Violinist, vocalist, and bassist, Joelle was born and raised in Harlem, NY. Guitarist, performer,
and producer, River was born and bred in New Orleans, Louisiana.
They met at NYU and things got steamy
;)
Stirring influences from Classical, Hip Hop, Caribbean, and Latin music traditions, Joelle & River
serve up a deeply rooted brew of original music that music industry veterans call "timeless ear
candy."
Joelleandriver.com
IG: Joelle_and_River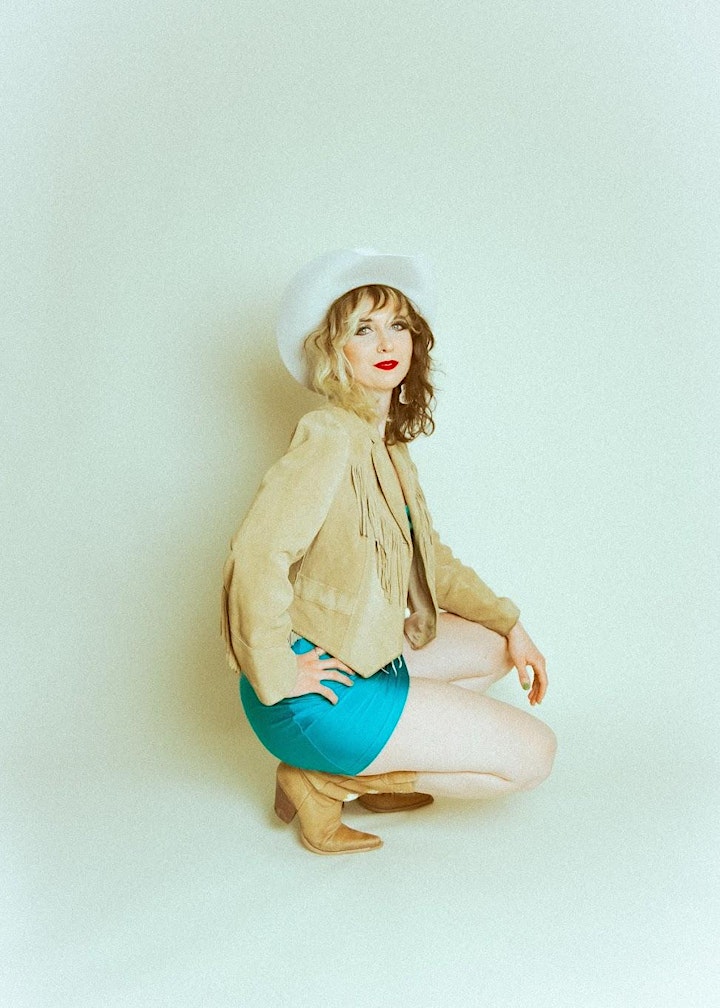 About Megg Farrell
From making her name in New York's jazz scene, to touring Europe (and even Russia) and landing guest spots on Postmodern Jukebox, to studying jazz in Paris, to playing homage to the Patsy Cline records she grew up on, Megg Farrell is a songwriter able to ride the line between bitter regret and hopeful love, and a bandleader able to arrange a barrelhouse honky-tonk sound from a crew of jazz players. Working with a huge swath of influences, she ties it all into a coherent sound that would fit into a barroom in any of the cities she loves.
To keep up with Farrell's latest music news and tour dates, visit MeggFarrell.com and follow her on Instagram @meggfarrell, Facebook @meggfarrell, YouTube, and your streaming platform of choice.