About this Event
A unique meditation experience that will draw inspiration from the surroundings to deepen the practice and create a retreat for your mind.
Sunday October 6, 2019 for a sunset meditation in the sky..
Meditation is a mental exercise that with routine practice combats stress, increases productivity, and brings joy into your life. Meditation is one of the most natural exercises you can do to refocus the mind, calm your thoughts, and cope with stress.
Meditation is proven to be extremely healing for your mind, body, and emotions. This event will provide you with practical meditation techniques to calm your body and mind, which can be used in your daily routine for lasting results.
Meditation has many benefits including:
Reduces stress
Reduces anxiety
Improves focus
Improves sleep
Increases happiness
Improves concentration
Increases Productivity
Promotes emotional health
Calms the central nervous system
Increases the retention of information
Improves cardiovascular and immune health
*Check-in for guided meditation begins at 6:00 pm
*Government issued photo ID must be provided for check-in with the Skydeck
$30 per person-includes private ledge experience, meditation, music and mingling.
Guided meditation led by Vacation of the Mind® for beginners and experienced meditators.
Bring your own mat or meditation pillow (limited amount available).
Ticket required for entry.
Contact: info@vacationofthemind.com
Skydeck entrance is located on Franklin Street (east side of the building).
233 S Wacker Drive., Chicago IL 60606
photography by: Maria Mola Photography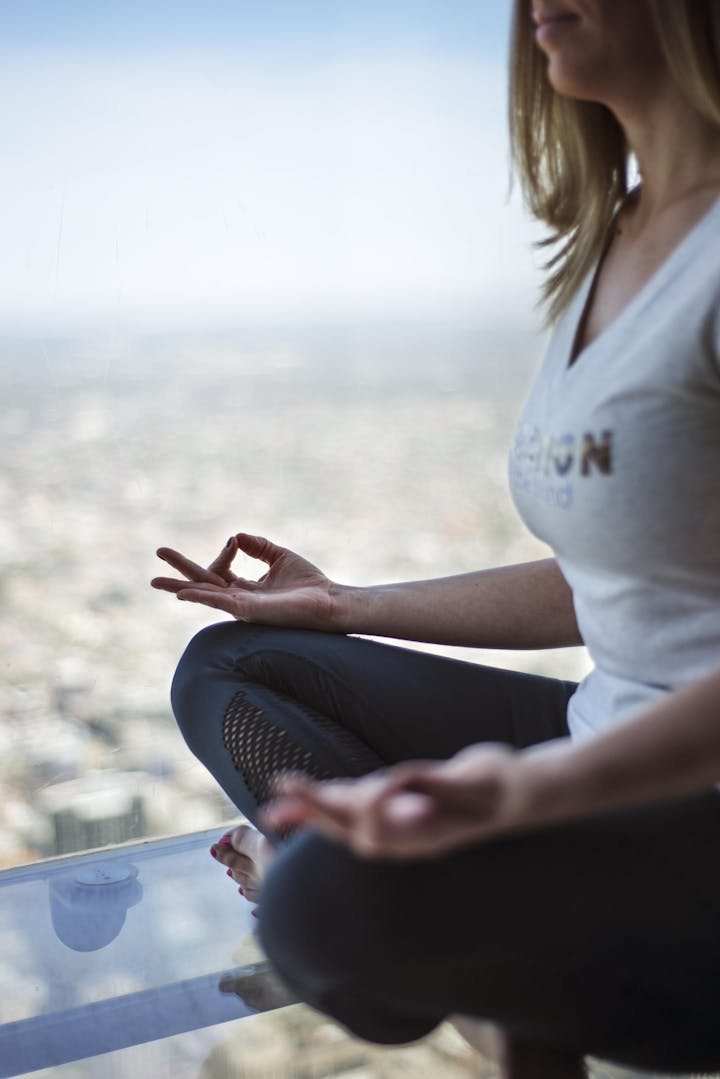 About the Chicago Skydeck - Willis Tower
Step outside the tallest building in the Western Hemisphere. At 1,353 feet in the air, the Ledge's glass boxes extend out 4.3 feet from the Skydeck. Offering spectacular views spanning up to four states, a one-stop Chicago experience full of interactive exhibits and…The Ledge, a glass balcony extending four feet outside the 103rd floor of Willis Tower!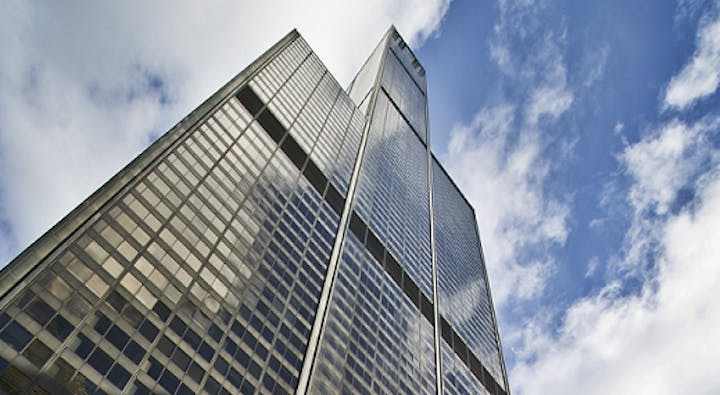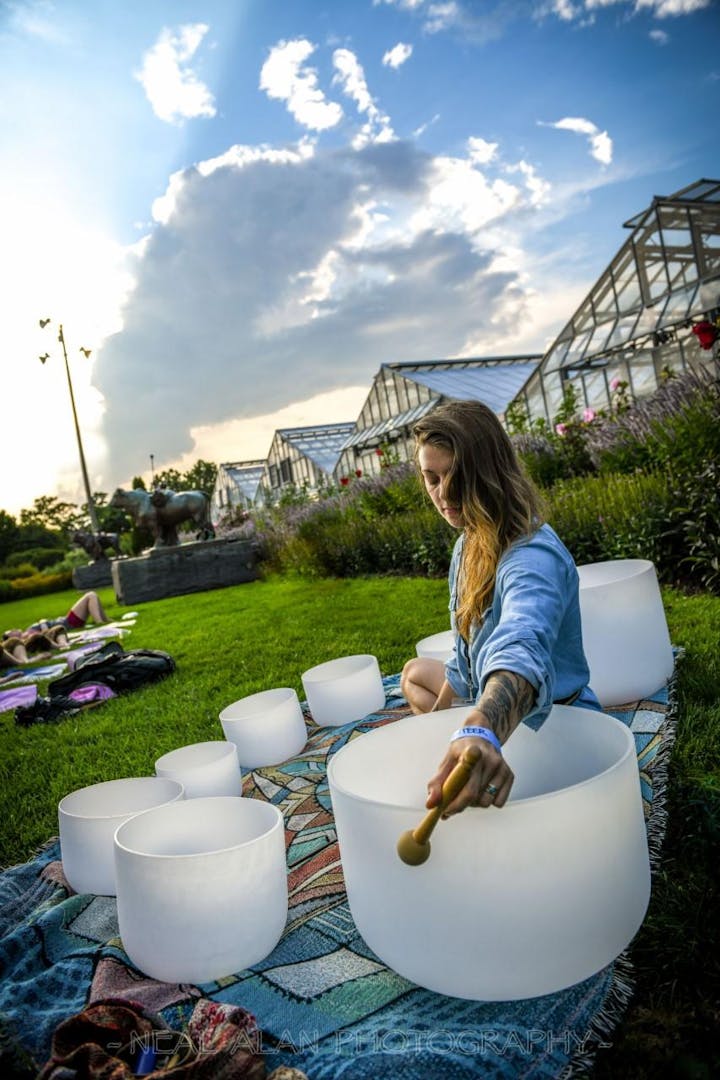 NEW ADDITION to the event: Cassandra Justine with a beautiful 30-minute crystal singing bowl sound journey...
Cassandra holds space for people to trust their intuition, rise above influence, and choose joy! This Chicago native found yoga at age five and began her path as a yoga and meditation teacher over ten years ago at age nineteen. A passionate student, she continually furthers her studies with travels, training's and workshops. She shares her love with the world in many ways. She is an experienced Yoga and Meditation Teacher, an Aerial Yoga Teacher, a Vibrational Sound Therapist, a Reiki Master and Chakra Energy-worker, a Yoga Nidra and Sound Journey facilitator, an Intuitive Tarot Reader, a writer, speaker, muse and mentor. She is the founder of Choose Joy, a compass for her services, content, trainings, continuing education workshops, and retreats. She enjoys collaborating with musicians and over the course of her career she has co-created a variety of events, programs, trainings, and a non-profit. Connect with Cass at cassandrajustine.com and follow her journey on instagram at @cassyoga and her facebook at Choose Joy.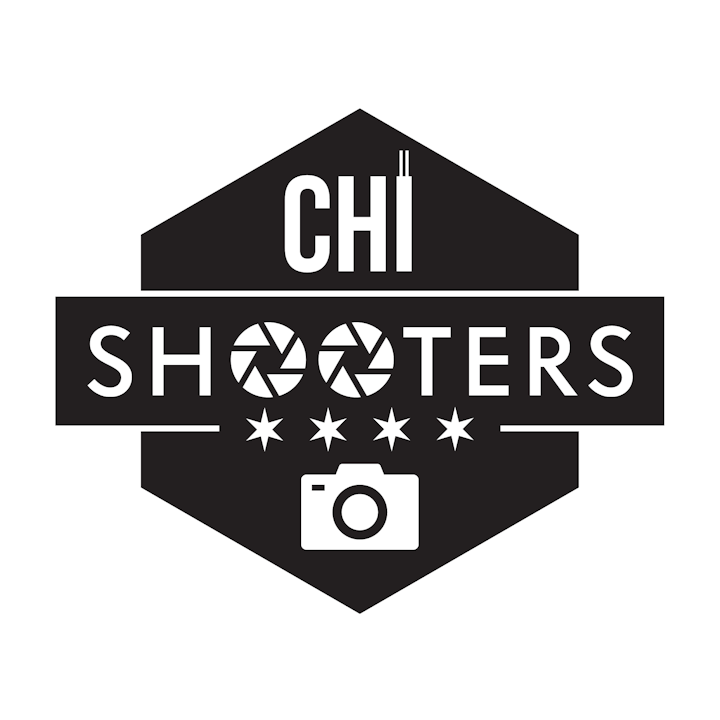 Teaming up with - Chi Shooters is a branch of a global network of photographers and creators. With presence in the UK, LA, the Bay area, the Pacific Northwest, and Chicago, the Shooters community promotes and inspires the growth of creative photography worldwide. Our team is small and homegrown, consisting of creators in all aspects of media; photography, videography, graphic design, and web design. We set out to create a creative social media hub in order to provide a platform for up and coming & experienced creatives alike to share their work and support local businesses through organized events.