A Free Jazz Club of Sarasota Concert at the Powel Crosley Estate. A $15 per person donation is suggested to support the Scholarship Fund.
About this event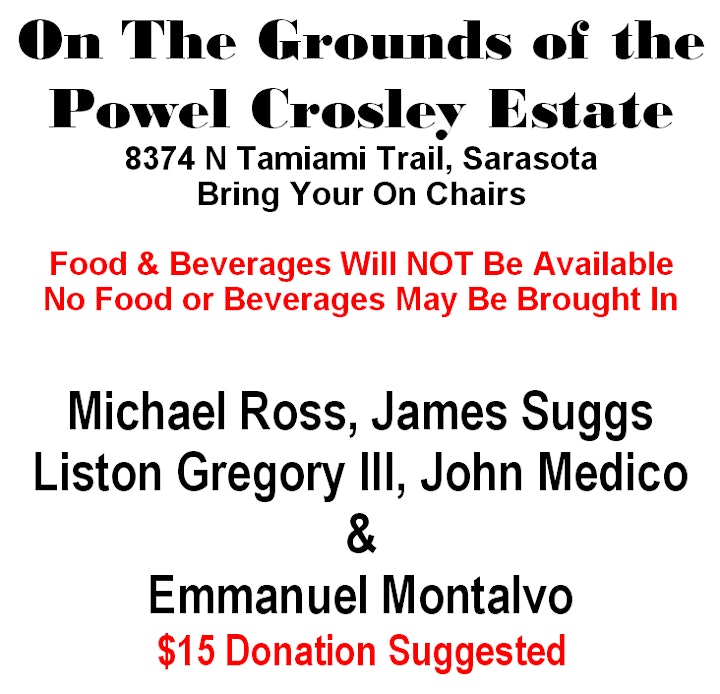 See Covid Safety Requirements Below
The goal of the scholarship program of the Jazz Club of Sarasota is to further an understanding of jazz and/or to develop performance skills in the field of jazz. Residents of Southwest Florida, who are high school seniors or current college students, will be considered for one of our merit scholarships. College students may reapply for a scholarship each year of undergraduate study.