Description
This Rocky Mountain Goat Yoga, LLC goat yoga event is dedicated to our dear friend and local legend DJ, David Mangum aka DJ DMX. All procedes go towards David Mangum's cancer treatment. Please read below.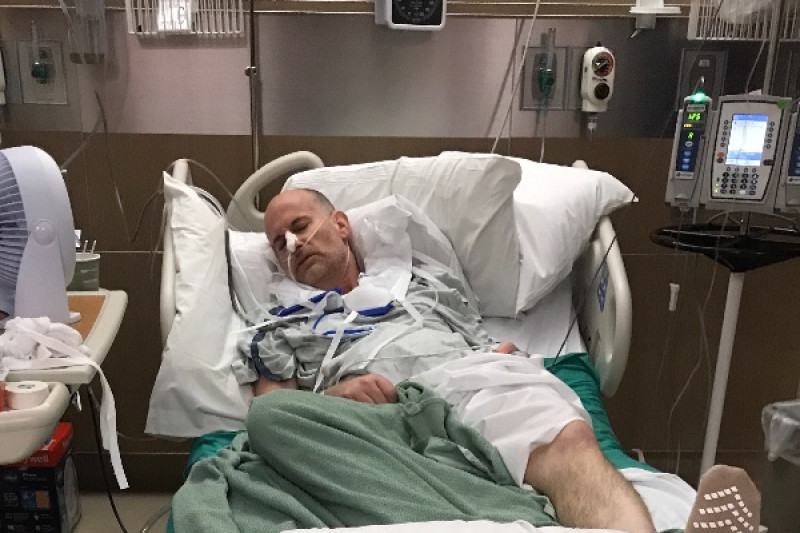 Submitted and written by family friend, Jennifer Edelen:

So many people know and love David Mangum aka Dj D.M.X.!
David has been apart of the music community for over three decades. He is the founder of Denver, Colorado's infamous 303 Collective established in 1996 and is a 30+ year turntable veteran and dance floor destroyer! His love for music, the scene, and his fans is immeasurable. Spreading love and happiness through music has always been his main purpose in life. David has always been a man full of life, energetic, fun loving, and passionate about his family, his friends, his love of soccer and the Denver Broncos, his fans, and his music. David has always had and open door for anyone who has been down and out. He is always willing to help an underdog get a leg up. David's heart and compassion for others is one of his greatest qualities. But now David is the underdog and needs our help, love and support.

In July of 2017, David was admitted to University of Colorado hospital in Aurora with severe stomach pain. After several tests it was discovered that David had a large blockage in his bowels. David underwent emergency surgery to remove the blockage. During surgery multiple large masses were removed from David's colon and omentum (which is the fatty tissue that insulates the abdominal organs). Those large masses were diagnosed as cancerous tumors. It was also discovered that David's cancer has spread throughout his entire abdominal area. There are too many smaller tumors spread throughout for the surgeons to remove. David's entire colon had to be removed from the damage. His official diagnosis is Stage IV Colorectal Cancer. Obviously this news has been devastating for David, his family and his friends. David is currently recovering from his surgery with the support of his courageous wife, Noemi, and a skilled team of home health care nurses. His battle with cancer is far from over though. The next step in his journey following his surgical recovery is chemotherapy. We have every hope to believe that with David's strong will and zest for life, the love and support from family and friends, a multitude of prayers and well wishes, and God's many blessings that David's chemotherapy will be a success and he will beat his cancer. Anyone who knows him knows he is a fighter and a survivor.

We ask that we all come together as a unified community to love, support and pray for David and his family in this desperate time of need. Not only will they face a taxing journey throughout his cancer battle, but the financial impact with their ever growing medical bills and unforeseen costs, as well their family now down to a single income to support all their needs, is a big obstacle that unfortunately they are unprepared for. That being said, the kindness of any financial donation to help this family in need is GREATLY appreciated! The denomination does not matter and even if you cannot donate, Your well wishes and words of encouragement are just as valuable. We thank you for any love, light, prayers and positive vibes you are sending David's way.

Additionally here are some words from David's loved ones who wanted to share their support for David and his condition...

"My dad, David, has always been a strong man. For as long as I can remember he was playing soccer and always running around. He has so much energy and never stops. He is always on the move. Now that cancer has taken over his life it has been really hard to watch him lose so much of his strength and energy. My dad is like Captain America and now he is fighting the biggest battle of his life. He needs all the help he can get, not just from us, but from all of you as well. Please help my dad become the stronger man I know him to be. I want him to be around for a very long time. We have a lot more things to do together. "
~ Milian (daughter, age 12)


"Some know him as David, some know him as DJ DMX, I know him as my uncle. All my life growing up he has always been somebody I've looked up too, and now to see him hurting not only physically, but unfortunately also financially... for medical expenses stack up quick. We are not asking for you to donate, but if you do we greatly appreciate it. All we ask is to at least share this post " ~ Kylie Hughes (niece)
Bring your own yoga mats please!
Good vibes only and please bring love!

We hope you're ready for fun!! You've heard about us, read about us and probably seen us on the local news. Rocky Mountain Goat Yoga is sweeping the Rockies with the best Goat Yoga events in Colorado! Welcome to our first season of Goat Yoga!!
This family friendly & super fun activity has been sweeping the nation. Our guests have told us over and over again that this is one the most exciting and fun activities they have ever done!
Our events proceed with a 45 minute goat yoga lesson and end with a 15min decompression for our guests & goats. The guests can pet the goats, hold the goats and just spend time loving the gift of these cute and innocent animals.This is also a great time for guests to capture their moments on camera. The guests want their friends to see there interaction on social media. This a great time to capture the moment!
Thank you to all of our supporters and guests! We LOVE you!!
~Rocky Mountain Goat Yoga