Sunset Chamber Music - Susan Waterbury & Calvin Wiersma

Sunday, February 28, 2016 from 5:00 PM to 6:00 PM (EST)
Event Details
Red Newt Cellars is pleased to welcome violinists Susan Waterbury and Cal Wiersma to the February 2016 Sunset Chamber Music series. Guests at this "Sunset Recital" will experience a world class musical performance combined with elegant wine, delicious morsels, and an incredible sunset. Sunday, February 28th.
-Sonata for two violins, Op 56 (1932) - Serge Prokofieff
-Sonata No. V for two violins - Jean-Marie Leclair
-Six Caprices for Violin Duo, caprice Nos. 2 & 3 - Behzad Ranjbaran
-Tunes for Violin - Mark O'Connor
Wines available by the glass.  Tasting plates available.

Doors open at 5pm.  Concerrt begins at 6pm.  $15 admission - ($10 student/senior)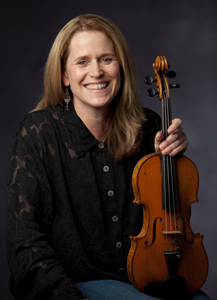 Susan Waterbury, professor of Violin at the Ithaca College School of Music since 2002, teaches violin and has perfromed with the Sheherazade Trio and the Ariadne String Quartet.From 1995-99, Waterbury was Professor of Violin at the University of Memphis where she taught violin and performed with the Ceruti String Quartet.
Previously, Waterbury was full time Artist-in-Residence and Co-Artistic Director for the Garth Newel Music Center in Hot Springs, VA where she performed chamber music concerts year-round. She has also held positions with the University of California, Riverside Campus, and Oberlin Conservatory of Music.
Waterbury was a founding member of the Cavani String Quartet. The Cavani Quartet garnered many awards including first prize in the 1989 Walter W. Naumberg Chamber Music, and the Cleveland Quartet and Carmel Chamber Music competitions as well as earning prizes at the Banff International, Chicago Discovery, Coleman, and Fischoff competitions.  As a member of Cavani, she performed and taught regularly for concert series and festivals throughout the U.S. and abroad for 11 years.
A new music enthusiast, Waterbury has worked with many composers, including Steven Stucky, Donald Erb, Joan Tower, Ellen Zwilich, Jennifer Higdon, Michael Doherty, Kamran Ince, Sally Lamb, Christopher Rouse, Gordon Stout, and John Adams. She is an active performer, playing recitals, concerti, and collaborations regularly with friends locally, and on national and international series and festivals throughout the year. Past and present collaborations include performances with Present Music (new music ensemble), Paul Katz, Colorado Qt., Cleveland Qt., Miami Qt., Frank Cohen, Jesse Levine, Gordon Stout, Josh Smith, David Cerone, Anton Nel, Earl Wild, and Ann Schein. Waterbury has recorded on the Azica, Albany, Pantheon, Polygram, and Cleveland Institute of Music label. She has worked with and performed music by composers Christopher Rouse, Kamran Ince, Sally Lamb, Steve Stucky, Jennifer Higdon, Michael Doherty, Joan Tower, John Adams, Donald Erb, Dan Welcher, Marc Mellits, Gordon Stout, GeorgeTsontakis, and Jon Grier, to name a few.
In recent summers, Waterbury taught and/or performed for The Quartet Program, Zeltsman Marimba Festival, the Adriatic Chamber Music Festival (Termoli, Italy), Deia International Music Festival, (Mallorca, Spain),Tuckamore Festival (Newfoundland, Canada), Bennington Music Conference (Vermont), and Garth Newel Music Center (Virginia).
Susan Waterbury earned a Master of Music degree from the Eastman School of Music and a Bachelor of Music from The Ohio State University School of Music which named her "Distinguished Alumna of 1995". She studied violin with Donald Weilerstein, Jens Ellerman, Michael Davis and Walter Levin and was coached extensively in chamber music by the Cleveland, Tokyo, Emerson, and Juilliard Quartets.
Waterbury plays on a 1864 Vincenzo Postiglione violin.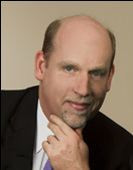 Calvin Wiersma, violinist, is Assistant Professor of Violin and Chamber Music at Ithaca College. He was the creator of the Music program and initial Music Department chair at the Bard High School Early College, an innovative New York City Public School for gifted students, was chamber music coordinator for the Russian American Youth Orchestra, and has been on the faculties of the Purchase Conservatory of Music, the Lawrence Conservatory of Music, Florida State University, Brandeis University, and the Longy School of Music. He has conducted clinics and master classes throughout the world, has been on the Faculties of several summer programs including Greenwood and Manchester Music, and has been an artist in residence at numerous institutions, including Middlebury College, Colgate University, the California Summer Arts Program, the Smolny Institute in Moscow, Russia, and the Institute for Chamber Music in Khiryat Shemona, Israel.
In addition to his teaching activities, Mr. Wiersma appears throughout the world as a soloist and chamber musician.  He is a member of the Manhattan String Quartet,  was a founding member of the Meliora Quartet, winner of the Naumberg, Fischoff, Coleman, and Cleveland Quartet competitions, and the Quartet-in-Residence of the Spoleto Festivals of the U.S., Italy, and Australia, and was also a founding member of the Figaro Trio. He has performed numerous solo recitals, including appearances in Boston, New York, and Chicago, and has appeared with the Rochester Philharmonic Orchestra, The Concerto Company of Boston, and the Lawrence Symphony, among others.
In addition to his worldwide touring with the MSQ, Mr. Wiersma is a frequent performer with the Orpheus Chamber Orchestra, and performs regularly with chamber music ensembles around the country.  In recent seasons he has performed with the Da Camera Society of Houston, the Brandenburg All Stars, the Sea Cliff Chamber Players, The Festival Chamber Music Society, The Chamber Music Society of New Hope, the Carnegie Chamber Players, and Close Encounters with Music. Mr. Wiersma has been heard at many summer Chamber Music Festivals including the Aspen Music Festival and the Vancouver, Rockport, Bard, Portland, Crested Butte, North Country, Central Vermont, New Hope, Interlochen, An Appalachian Summer, Cape May, and Music Mountain Festivals. 
A noted performer of contemporary music, Mr. Wiersma is a member of Cygnus and the Lochrian Chamber Ensemble, and has appeared with Speculum Musicae, Ensemble 21, Parnassus, Ensemble Sospeso, and the New York New Music Ensemble. He has commissioned countless works both with these ensembles and for solo violin, has toured extensively with Steve Reich and Ensemble 21, and has been featured in solo performances for the International League of Composers of Music. His recently completed recordings include Jacob Druckman's Third String Quartet for Philomusica, a recording of Elliott Carter's Syringa, Swan Song by Milton Babbitt, Harold Meltzer's Brion with the Cygnus Ensemble, a recording of chamber music of Nils Vigeland, and an album of Chamber Music of Stephen Foster with flutist Paula Robison.
Mr. Wiersma is a graduate of Oberlin College, where he studied with Marilyn McDonald, and the Eastman School of Music, where he studied with and was the teaching assistant to Donald Weilerstein.
When & Where

Red Newt Cellars
3675 Tichenor Road
Hector, NY 14841


Sunday, February 28, 2016 from 5:00 PM to 6:00 PM (EST)
Add to my calendar
Organizer
Red Newt Cellars Winery & Bistro
Red Newt Cellars Winery & Bistro is located on the east side of Seneca Lake in the heart of Finger Lakes Wine County.   Producing world class Riesling and aromatic white wines is the focus of Red Newt Cellars.
Great wine, food and music makes our lives complete.
Sunset Chamber Music - Susan Waterbury & Calvin Wiersma