Description

Sunday December 11th, doors at 3pm, concert at 4pm.
Red Newt Cellars is pleased to welcome percussionist Conrad Alexander, pianist Diane Birr, oboeist Paige Morgan and violinist Susan Waterbury to the December 2016 Sunset Chamber Music series. Guests at this "Sunset Recital" will experience a world-class musical performance combined with elegant wine, delicious morsels, and an incredible sunset.
-Harbison "Varied Trio" for Violin, Percussion, and Piano
-Bach Double Concerto for Oboe and Violin
-Dring Trio for Flute (Violin), Oboe and Piano

This upcoming Dec. 11th Sunset Chamber Music event is sure to please with one well-known piece, the Bach Concerto for Violin and Oboe, and two lesser known, yet brilliant, beautiful and entertaining pieces, the Lou Harrison's "Varied Trio" for Percussion, Violin, and Piano and Madeleine Dring's Trio for Oboe, Violin, and Piano.
Harrison's Varied Trio provides a gamut of hauntingly beautiful to playful music with the surprising instrumentation of percussion, violin and piano. Percussionist, Conrad Alexander, will be bringing a marimba, rice bowls (played with chop sticks), a gong, drums, and mixing bowls turned upside down and played with knitting needles to Red Newt! Yet, the music is not so "noisy" and "percussive", rather, it is often quiet and contemplative, with an occasional soft gong sound played with a big fluffy mallet and other "soft" sounds. Even the pianist, Diane Birr, will play with a mallet on a soft wooden block, and will pluck strings from inside the piano. Two of the movements are based on gamelan music, the music of Bali and Java in Indonesia. Scales and sounds are often "untraditional" yet very compelling and beautiful.
Madeleine Dring's Trio for Oboe, Violin, and Piano is...well, Susan says, "a gas" (meaning fun:) to play and listen to. Originally written for Flute, violinist, Susan Waterbury, will play the part on violin. The music is cooky, hilarious, raunchy at times, sweet…a whole bunch of fun. Paige Morgan, oboist, Diane Birr, pianist, and Susan Waterbury, violinist, had some big laughs and fun rehearsing this piece. We hope you enjoy it.
And then there's Bach, which will open the program. Bach was a genius and in some ways, is the founder of Western Classical (and eventually Pop) harmony. The Concerto for Violin and Oboe is a famous and great piece. Fast movements on the outsides with a beautiful slow movement in the middle. Pianist, Diane Birr, will play the part that originally would be played by a small orchestra or harpsichord --on piano, and she has a sensitive touch.
Join us. We look forward to sharing this music with you and to seeing you!
Wines by the glass and tasting fare available.
Doors open at 3pm. Concert begins at 4pm.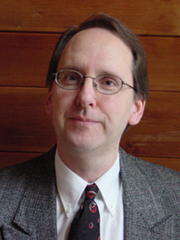 Conrad Alexander is currently on the percussion faculty at Mansfield University, Ithaca College and the Brevard Music Center. His teaching experience includes positions at Interlochen Center for the Arts, James Madison University, The University of Virginia, The Odessa/Midland (TX) school system and Blue Lake Fine Arts Camp. He is a member of the Binghamton Philharmonic, the Cayuga Chamber Orchestra and the Ensemble X New Music Ensemble. He has performed with the New York City Opera Touring Orchestra, the Albany and Harrisburg (PA) Symphonies, as well as the Dallas, Richmond (VA), Greensboro (NC), Knoxville (TN), Oklahoma, and Anchorage Symphonies. In addition to performing and teaching, he is the owner of DAY Percussion Repair, specializing in all facets of percussion instrument repair and unique wooden percussion products. He has recorded for the Sony, Centaur, AmCam, and ProArtes recording labels. Conrad earned the Masters of Music degree, and Performer´s Certificate from the Eastman School of Music, and the Bachelor of Music degree from Southern Methodist University. His major teachers include John Beck, Doug Howard, Kalman Cherry, John Bannon, Don Liuzzi and Charles Owen.
In 2007, Conrad became an honorary member of Kappa Kappa Psi and received Mansfield University´s Bertram Francis Award from Kappa Kappa Psi for outstanding contributions to the MU Band program. He resides in Ithaca, NY with his wife, Paige Morgan, and their two dogs.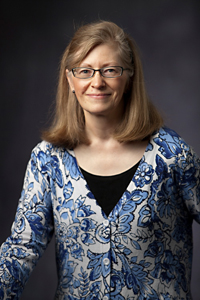 Diane Birr, Professor of piano, has been a faculty member at Ithaca College School of Music since 1993 where she teaches courses and lessons in collaborative piano, private piano and class piano, as well as coaches both vocal and instrumental chamber music. In Spring 2008, Diane was selected to serve as a Faculty in Residence at the Ithaca College London Center where she taught the course - "The Keyboard in London and its Role in Society". To read about the students' experiences in the course, go to: http://ickeyboards.blogspot.com/. Dr. Birr is frequently asked to serve as an adjudicator for various competitions & festivals in NYS, as well as invited to serve as master class clinician for solo piano and chamber music.

At Ithaca College, Dr. Birr also serves as Coordinator of the M.M. – Performance in Collaborative Piano degree, a new focus to the graduate performance degree instituted in Fall 2015. (For information on the M.M. – Performance in Collaborative Piano degree, click on "Documents" in the left side bar. For additional information on the Graduate Studies at Ithaca College, go to: http://www.ithaca.edu/music/admission/graduate/)

Dr. Birr has performed with numerous vocalists and instrumentalists in recitals and master classes throughout the United States, and in Australia, Canada, France, Scotland, Austria, and Norway. Artists with whom she has collaborated include flutist Doriot Anthony Dwyer (BSO), world-renowned bassist François Rabbath, violinist Eduard Melkus, Christian Lindberg (International trombone soloist), Meir Rimon (Israel Philharmonic), Joseph Alessi (NY Philharmonic), M. Dee Stewart, and flute duo ZAWA! Birr has been frequently featured as a collaborative pianist on the Cayuga Chamber Orchestra's Chamber Music Series and in numerous concerts at Ithaca College, as well as throughout the country and internationally. She has also served as an official collaborative pianist for multiple conferences and competitions including the Music Teachers National Association's (MTNA) national competitions, the International Double Reed Society Conference, the International Horn Society and the International Trombone Association's conferences and the inaugural International Brass Conference held at Bloomington, Indiana.

For sixteen years, Birr served on the faculty of International Workshops, a two-week music and arts festival held in locations around the world, in which she performed with string faculty in the festival's concerts, as well as coached chamber music. In past summers Dr. Birr has also taught & performed at Rocky Ridge Music Center in Estes Park, CO.

Dr. Birr is pianist of the Troica trio (trumpet, saxophone, & piano), which released its first full CD recording ("TROICA") in 2010 and is also featured on "Sing to me of the night", a CD of saxophone music of composer Dana Wilson (2015). Over the past several years, this trio has received invitations to perform at a variety of venues including Sydney, Australia and Strasbourg, France, as well as inspired several composers to write new works for this combination of instruments including Marc Satterwhite, Margaret Smith, Allen Cohen, Peter Lawrence and Dominick DiOrio.

Diane has been an active member of MTNA for many years, having served in a variety of roles including NYSMTA President, MTNA Eastern Division Director and as a member of the MTNA National Board of Directors. She is also a member of NATS.

Dr. Birr received collaborative piano training with Brooks Smith and Gwendolyn Koldofsky at the University of Southern California (USC), and completed her doctorate in Accompanying and Chamber Music at the Eastman School of Music under the tutelage of Jean Barr.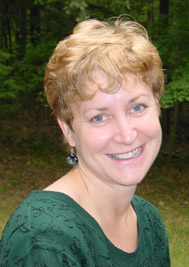 Paige Morgan has been on the faculty of Ithaca College since 1997. She earned her B.M. from University of Kansas and D.M.A., M.M., performer's certificate from Eastman School of Music and has studied with Richard Killmer, Evelyn Barbirolli, Linda Strommen, Susan Brasher.
Her current activities include a faculty position at the Brevard Summer Music Festival, oboist with Ensemble X, and oboist Garth Newel Music Festival.
Formerly, Morgan was an instructor at Eastman School of Music, Nazareth College (New York), University of Virginia; principal oboist with Charlottesville Symphony, Midland/ Odessa Symphony; oboist with Richmond Symphony, Albemarle Ensemble; coordinator, Light in Winter Festival.
Performances with Buffalo Philharmonic, Rochester Philharmonic, Evansville Symphony, San Angelo Symphony. Recordings for Sony, Musical Heritage Society, AmCam Recordings.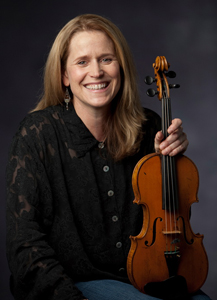 Susan Waterbury, professor of Violin at the Ithaca College School of Music since 2000, teaches violin and performs as a recitalist and chamber musician. From 1995-99, Waterbury was Professor of Violin at the University of Memphis where she taught violin and performed with the Ceruti String Quartet.
Previously, Waterbury was full-time Artist-in-Residence and Co-Artistic Director for the Garth Newel Music Center in Hot Springs, VA where she performed chamber music concerts year-round.
Waterbury was a founding member of the Cavani String Quartet. The Cavani Quartet garnered many awards including first prize in the 1989 Walter W. Naumberg Chamber Music, and the Cleveland Quartet and Carmel Chamber Music competitions as well as earning prizes at the Banff International, Chicago Discovery, Coleman, and Fischoff competitions. As a member of Cavani, she performed and taught regularly for concert series and festivals throughout the U.S. and abroad for 11 years.
A new music enthusiast, Waterbury has worked with many composers, including Steven Stucky, Donald Erb, Joan Tower, Ellen Zwilich, Jennifer Higdon, Michael Doherty, Kamran Ince, Sally Lamb, Christopher Rouse, Gordon Stout, and John Adams. She is an active performer, playing recitals, concerti, and collaborations regularly with friends locally, and on national and international series and festivals throughout the year. Past and present collaborations include performances with Present Music (new music ensemble), Paul Katz, Colorado Qt., Cleveland Qt., Miami Qt., Frank Cohen, Jesse Levine, Gordon Stout, Josh Smith, David Cerone, Anton Nel, Earl Wild, and Ann Schein. Waterbury has recorded on the Azica, Albany, Pantheon, Polygram, and Cleveland Institute of Music label. She has worked with and performed music by composers Christopher Rouse, Kamran Ince, Sally Lamb, Steve Stucky, Jennifer Higdon, Michael Doherty, Joan Tower, John Adams, Donald Erb, Dan Welcher, Marc Mellits, Gordon Stout, GeorgeTsontakis, and Jon Grier, to name a few.
In recent summers, Waterbury taught and/or performed for The Quartet Program, Zeltsman Marimba Festival, the Adriatic Chamber Music Festival (Termoli, Italy), Deia International Music Festival, (Mallorca, Spain),Tuckamore Festival (Newfoundland, Canada), Bennington Music Conference (Vermont), and Garth Newel Music Center (Virginia).
Susan Waterbury earned a Master of Music degree from the Eastman School of Music and a Bachelor of Music from The Ohio State University School of Music which named her "Distinguished Alumna of 1995". She studied violin with Donald Weilerstein, Jens Ellerman, Michael Davis and Walter Levin and was coached extensively in chamber music by the Cleveland, Tokyo, Emerson, and Juilliard Quartets.
Waterbury also enjoys playing old-time fiddle and other improvised music with her banjo playing husband David Whiting, playing on her grandfather's fiddle.