Event Information
Location
Globe Hall
4483 Logan Street
Denver, CO 80216
About this Event
Facebook | Twitter | Instagram | Spotify | Youtube
Sunny Sweeney is the party and the morning after. She's the quip that makes you laugh and the truth that makes you cry, the devil that's egging you on and the angel whispering that you aren't alone. But those compelling contradictions aren't what's most interesting about Sweeney: it's the depth and brazen authenticity she brings to all her roles that grabs you and won't let go."I've grown up doing the bar scenes, and you have to have drinking and partying songs there-–youhaveto," Sweeney says. "Now, my songs are still about the same things, but I feel like they're more mature versions."Sweeney's salty wisdom and Texas-hewn soprano have never sounded stronger than they do onTrophy, her anticipated new album.Trophyis a breakthrough––the album we all suspected she was capable of making. The wit and honesty that have always defined her stone-cold country have blossomed into confessional, complex songwriting for grown-ups, still whiskey-drenched and honk-tonk-ready. Drugs, death, the ex-wife, drinking, devotion, and longing for a child: it's all here, raw and real."I have not felt this good about music in a really long time," Sweeney says from her front porch in Texas. "I'm really excited."The success of artists including Margo Price, Brandy Clark, Kacey Musgraves, Miranda Lambert, and others make it seem like the world is more open now than ever before to smart women singing smart country. It's about time. Sweeney is a veteran of the trade, and has logged her miles the old-school way. A three-year residency at the Poodle Dog Lounge in Austin––"It was a dump," she says. "They didn't even have a credit card machine or liquor license."––along with improv and stand-up comedy experience went a long way toward teaching her how to hold a room of cynical drunks in the palm of her hand.The mastery of holes in the wall, major label stint, and serious songwriting chops make Sweeney something of a rarity: an artist with barroom cred, mainstream validation, and songs meaty enough for listening rooms. Or, asRolling Stoneput it in September 2016: "Sweeney is one of the rare entertainers who can hold her own at CMA Fest as well as AmericanaFest."Produced by Grammy nominee Dave Brainard (Brandy Clark's12 Stories) and recorded at Sound Emporium and Decibel Studios in Nashville,Trophygoes 10 songs deep without a single throwaway line. While Sweeney wrote with her longtime favorites including Monty Holmes, Buddy Owens and Jay Clementi, she has expanded her circle of collaborators in recent years. Lots of time writing with Lori McKenna, Caitlyn Smith, Heather Morgan, and others resulted in a deck that's refreshingly stacked: most of the songs on the album were written by women. "I feel like I have branched out a little in the writing department," Sweeney says.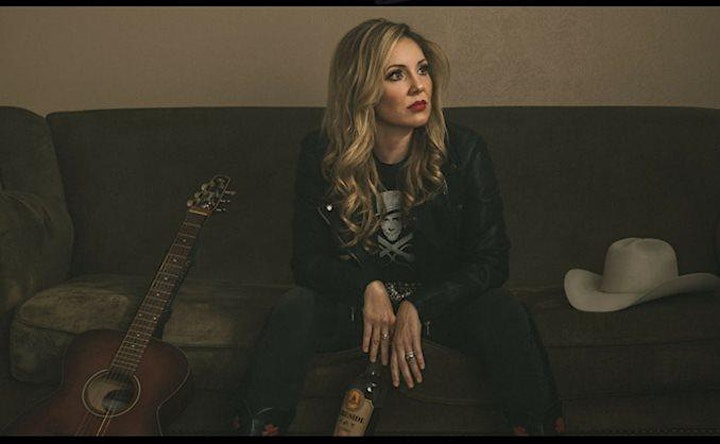 Website | Facebook | Instagram
From the first few notes of a Leslie Tom song, you're instantly taken back to a time when singers like Patsy Cline and Loretta Lynn were winning the hearts of country music lovers everywhere. But keep listening, and you'll hear a voice and a sound that is remarkably current, even timeless. This Denver-based songstress is defying the odds by steering away from the "Nashville style" country trends. Instead, combining relatable lyrics with her bubbly, sassy personality and an un-
mistakable voice (along with the occasional fiddle and pedal steel guitar), Leslie Tom stands poised to hit the mainstream with her own traditional-modern spin on country music.
Leslie's self-titled EP is a highly personal project for her. Produced by John Macy and recorded at Cinderella Sound in Nashville, the record features a veritable "who's-who" of legendary session players, including Lloyd Green on pedal steel, Country Music Hall-of-Famer Hargus "Pig" Robbins on keys, and long-time Garth Brooks guitarist Chris Leuzinger, among others. The EP also features a dusty-road duet with rising country star Kevin Moon on the song "My Only Addiction."
From the twangy slide guitar and fiddle interplay on the Dear John kiss-off "Hank You Very Much," to the honky-tonk-shuffle relationship reality check "Breakin' My Own Heart," to the familial bonds explored in both "Every Other Friday" (a nostalgic nod at Leslie's relationship with her dad) and "Hardest Thing I'll Ever Do" (a tip of the hat to Leslie's daughter and navigating the difficulties and joys of parenthood), the self-titled release is, at its heart, about relationships, as viewed through a vintage country lens.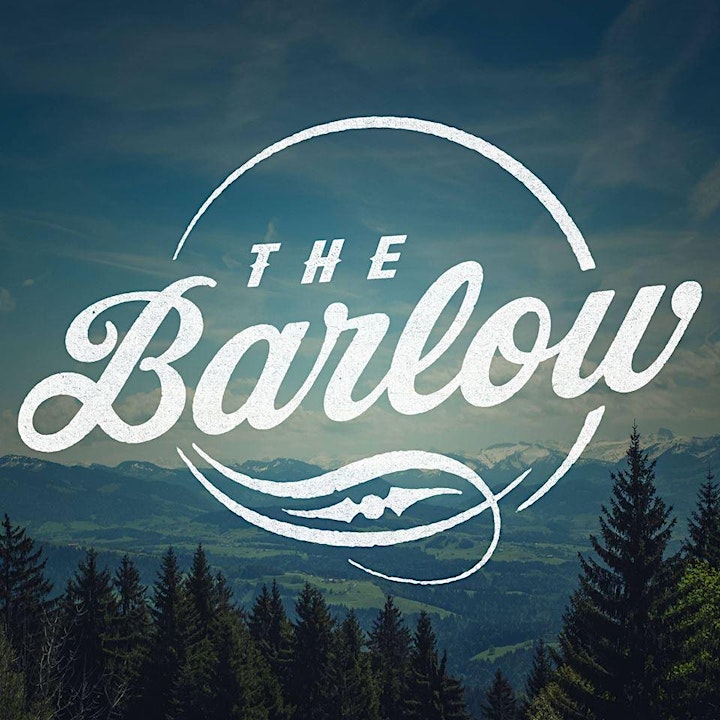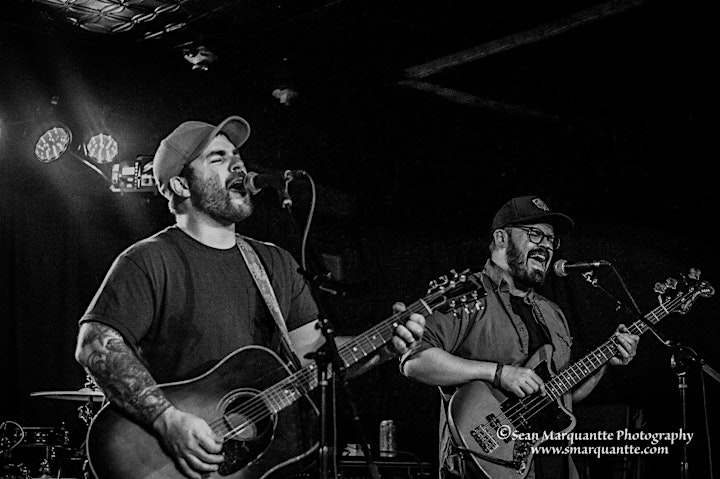 Website | Facebook | Instagram
The ThreadBarons are Colorado's premier country-rock outfit.
The EP release, The ThreadBarons, showcases the band's mature songwriting - from the dark self-reflection of "Drowning Man" to the soulful twang of "12 Steps."
The ThreadBarons truly shine in live performances. Drawing their influences from artists like Bob Dylan in his electric years and Wilco in their prime, The ThreadBarons blend classic rock sounds with a modern spin that will leave you breathless.
Performers
Date and Time
Location
Globe Hall
4483 Logan Street
Denver, CO 80216
Refund Policy