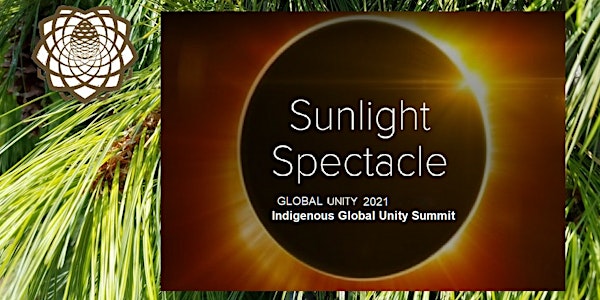 Sunlight Spectacle 2021 Indigenous Global Unity Summit
A weekly platform for presenting Indigenous perspectives related to the AHIABGA process of Glocalizing the SDGs and other relevant subjects
About this event
AHIABGA - PARXTC eZ-XPO is introducing a weekly platform that will allow indigenous people from Turtle Island to connect with other people and communities from around the world in order to have frank conversations and be given an opportunity to present and discuss their own personal and collective perspectives and ideas related to the AHIABGA process of Glocalizing the SDGs and other relevant subjects that they believe are important matters for all World Citizens to know or be aware of -- and particularly for YOUTH and All future Leaders in both the Developed world and, especially in the Developing world to understand, so that they do not repeat our mistakes, especially as humanity collectively enters the Decade of Action to Deliver the Sustainable Development Goals (the current "SDG Period"), which is only the second 15 year timeframe of the MDG's (the "Millennium Development Goals"), which refers to the original Thousand Year Plan for achieving Peace on Earth through a fundamental transformation of humanity from "Homo Confligiere" to "Homo Amore Universalis".
Subjects of discussion related to the journey that humanity is taking toward achieving true "World Peace" and Unity as "Global citizens" may range from Mental Health, Recovery from Trauma, Finance, Leadership, Humanitarian Advocacy, Breaking the Cycles of Uncertainty, Navigating the "new normal", Expanding our Collective and Individual Horizons in understanding our Interconnectedness, Care and Protection of Mother Earth and Each Other, and Bridging the unique Challenges of the 21st Century.
Discussions can also include how government and communities can collectively work with individuals across multiple sectors of our societies so that we can come together and rise to the occasion, such that will be able to face all of our many challenges simultaneously, inclusively, and sustainably and with creative, impactful solutions that are discovered through respectful, inclusive, empathetic and genuine conversations among members of communities and that extend all the way down to the lowest "grass-roots" levels, but that also extend beyond one's own community in an effort to bridge the many geographical, political, institutional, commercial, religious, language and cultural barriers and borders that too often separate us as Human Beings.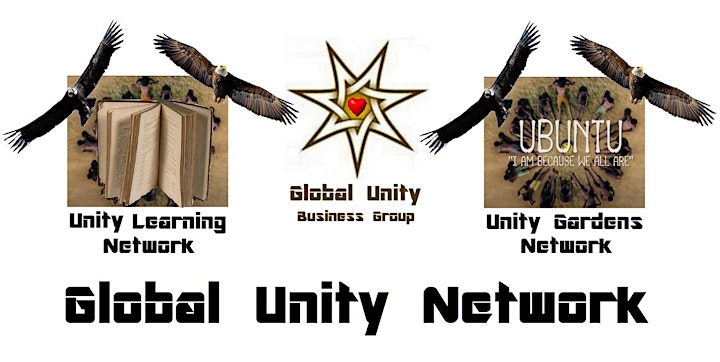 The Global Unity Network is delivering Education, Training and Awareness-raising programs in cooperation with the Global Unity Business Group, which is networked through an international "Unity Gardens" Network that is also helping to establish Victory and Unity teams in local communities, worldwide. These local teams engage with local citizens, including local youth, educators, decision-makers and other community members through periodic, purposeful events that focus on the delivery of learning programs and exchanges that help local Humanitarian Entrepreneurs establish various types of local Humanitarian Enterprises in their own local communities, where the local Humanitarian Entrepreneurs are also supported and empowered to achieve success through their membership in an international network of glocal networks.
Unity Gardens Network:
https://www.facebook.com/groups/3925729530807640
Unity Learning Network:
< coming soon! >
Related
The Regenerative Living Learning and Lifestyle Network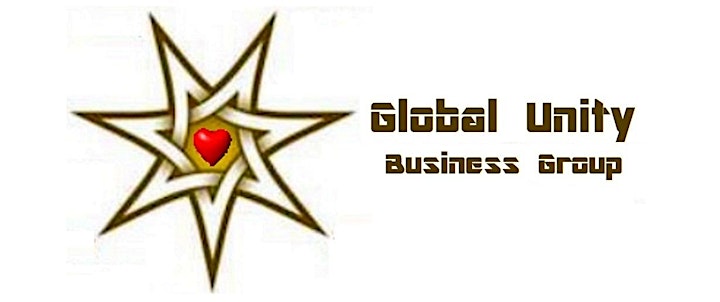 The Global Unity Business Group is a Humanitarian Enterprise and Global Sustainable Development Corporation Supporting and Promoting the local delivery of Open Source Regenerative Climate Smart Infrastructure set up as LIFE Learning Gardens.
We are managing a Global Unity Network of glocalized:
• Victory Pandemic local community engagement teams
and
• Regional Unity Pandemic glocal business development networks.
We are also supporting and working in partnership with the "Unity" Programmes (Events, Projects and Campaigns) of local "Unity Network" organizations that have been established around the world that deliver various Projects, Campaigns and Events such as:
• Tree of Peace and Reconciliation tree planting Ceremonies
• Sunlight Spectacle Virtual Edutainment & Shows
• Coordinated International Bubble Fun Festivals
https://www.facebook.com/GlobalUnityBiz/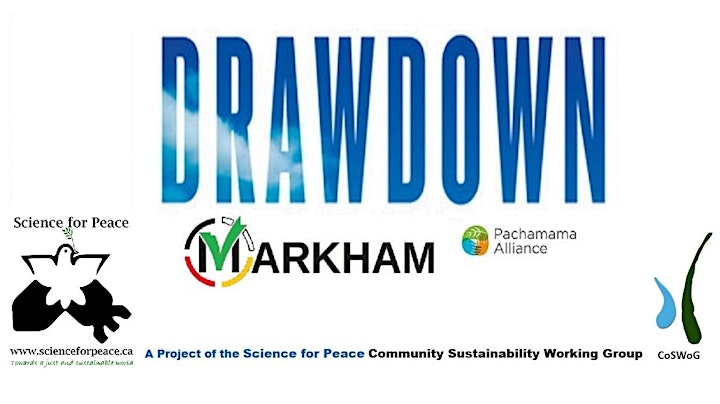 Drawdown Markham aims to develop a locally relevant program to generate enough activity to create a hub of Drawdown activity in York Region and the GTA.
• We intend on developing partnerships with people, organizations, companies and local governments who are committed to actions that will achieve Drawdown. We help to connect you with other change makers, and galvanize local action with a new sense of optimism and agency. ​
The Drawdown Initiative of the Pachamama Alliance is a program to increase public awareness and engagement in the movement to reverse global warming.
Mission:
To educate and empower our local Community in Markham, Ontario to take Action, with the goal of achieving Drawdown or "net zero" CO2 emissions by 2050 or before by encouraging and facilitating community members and local organizations, institutions and businesses to implement actionable on-the-ground projects that either reduce CO2 emissions or, preferably, actively sequester carbon (and help to put us on a path toward reversing Global Warming).
Vision:
A City where all of the residents, businesses and community organizations in Markham are not only prepared for the consequences of Climate Change, but are also actively doing their part to help achieve Drawdown through local, regional and other actions that help to reduce emissions of and/or sequester carbon and contribute to Climate Action (SDG#13).
Mandate:
Helping to facilitate creation of a Local Community Climate Action Hub in the City of Markham for the purpose of teaching residents about how to take Climate Action at the local level and help to build resilience into their communities.
Action Statement:
Drawdown Markham's role in Markham is to:
• Enhance multi-stakeholder efforts by promoting partnerships and bridging efforts across sectors in support of taking local (and regional) Climate Action
https://www.facebook.com/groups/DDMarkham/
Climate Change Solutions Education and Training Hub
https://www.meetup.com/Drawdown-Markham/
Drawdown Markham is a working project of Science for Peace CoSWoG: https://scienceforpeace.ca/working-groups/community-sustainability/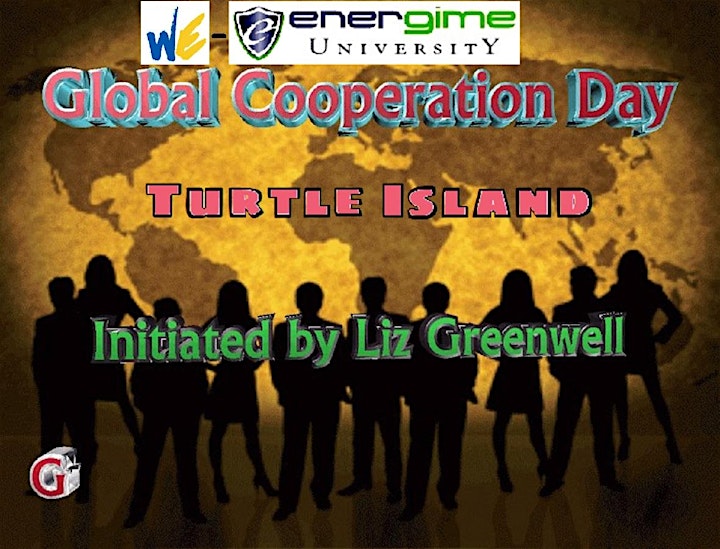 WE-Energime-Global Cooperation Turtle Island is an organization that is focused on Life value Peace Education.
Our overarching message is Simple: Everybody wants to -- and LOVES to -- collaborate!
Mission: To transform the human mindset, and therefore our relationships, from one that is focused on conflict and competition to one that is focused on peace and cooperation.
We do Education toward Awakening Dreamers, with the goal of affecting changes in our modern culture toward the creation of a 'tipping point' in our collective Culture, such that people fully recognize life value as being above and (far) more important than 'money' value.
WE-Energime-GC-TI is focused on Life Value Peace Education for the purpose of facilitating the achievement of the Sustainable Development Goals of the United Nations (for ALL countries and people of this Earth, as well as All our relations), leaving no one behind.
We are a movement about JOY -- enjoyment of the things in life that are actually important -- like the "sparkle in people's eyes".
We have a Long line Vision to awaken possibility in other people, make other people powerful, and open up the "Cosmic Laughter" so that we can all get "A's" in Life!
We are inventing something that will light up EVERYONE's life and 'Move the goalposts' by telling STORIES, that engage, fascinate and radiate possibility for a truly better future and encourage direct action within our own communities to make that better future a reality.
What are the WE-Energime-GC T-I Projects?
We create LIFE Learning Gardens. Within these gardens we intend to demonstrate that it is possible that human behavior, through the introduction of more coherent and inclusive ideas, and through the adoption of a holistic, nature-based knowledge-centric vision of the mind, can be "unplugged" and "re-programmed" in such a way that people's lives moving forward can positively effect the changes that are necessary in order to create the better world that we all know is possible.
The goal is human consciousness 2.0, such that human individuals are capable of relating to all living things as if part of us.
https://www.facebook.com/groups/EGCDTI/
A Project of the Science for Peace Community Sustainability Working Group (CoSWoG)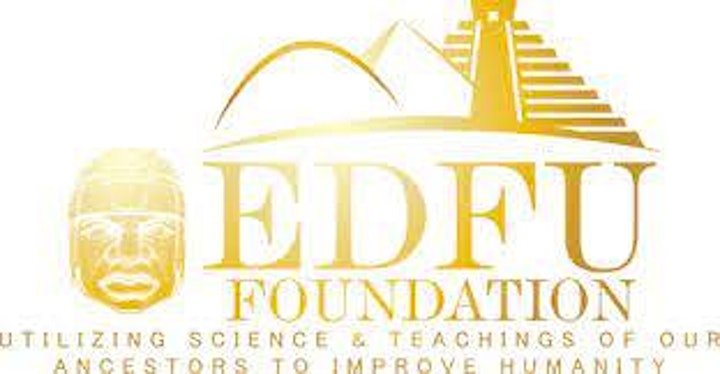 ​​Edfu Foundation Inc. is an Indigenous Non-Government Organization with Consultative Status within the United Nations. We view structural violence as public health issue and as a worldwide crisis for not just indigenous peoples but all beings. We are dedicated to the public health and progress of the human family. Specifically; but not exclusively for "black" women and children the most marginalized of all groups.
Our purpose is to eliminate racism & structural violence through education; advocating for social and economic equality, diversity, inclusion, and sustainability. We are actively trying to create solutions and solve the problems that our community is facing. If you are interested in partnering with us please fill out the Partner request form.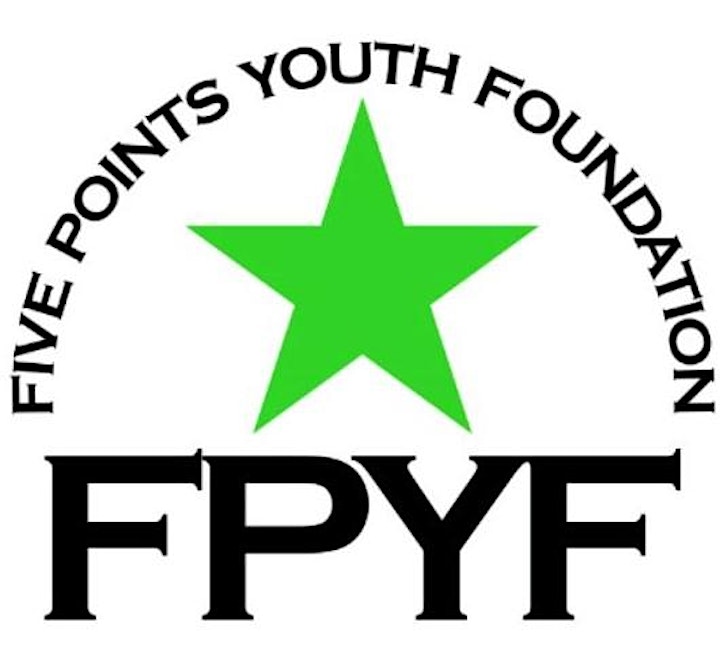 We are the global headquarters of the Five Points Youth Foundation, a Los Angeles-based, 501(c)(3) non-profit organization that works to revitalize communities in south LA that have undergone economic, environmental and social decline.
We are here to change the world. Our programs emphasize neighborhood empowerment, economic development, social entrepreneurship and civic engagement, utilizing concepts of regenerative design and sustainability to enhance and make positive change in the world around us.
Whereas the highest aim of sustainable development is to satisfy fundamental human needs today without compromising the possibility of future generations to satisfy theirs, the end-goal of regenerative design is to redevelop systems with absolute effectiveness, which support the co-evolution of the human species along with other thriving species

How can you take advantage of disruptive technologies to help you succeed, especially in today's challenging business environment?
eZ-Xpo is a global Digital Transformation leader in delivering all-in-one Virtual Collaborative Network solutions for all business industries.
eZ-XPO delivers the World's 1st Virtual Expo Network transforming organizations silos to productive events and network opportunities. eZ-Xpo is the Amazon of Network Collaboration for every industry and community empowering organizations to connect and collaborate for daily massive traffic and engagement!
Our game changer's all-in-1 virtual expo network has delivered virtual exhibitions, virtual job fairs, and virtual learning solutions for different industries and industry leaders. We can empower your company and all stakeholders to host a Virtual Expo, Virtual Success Summit or Training, Jobs, Talent Showcase, etc.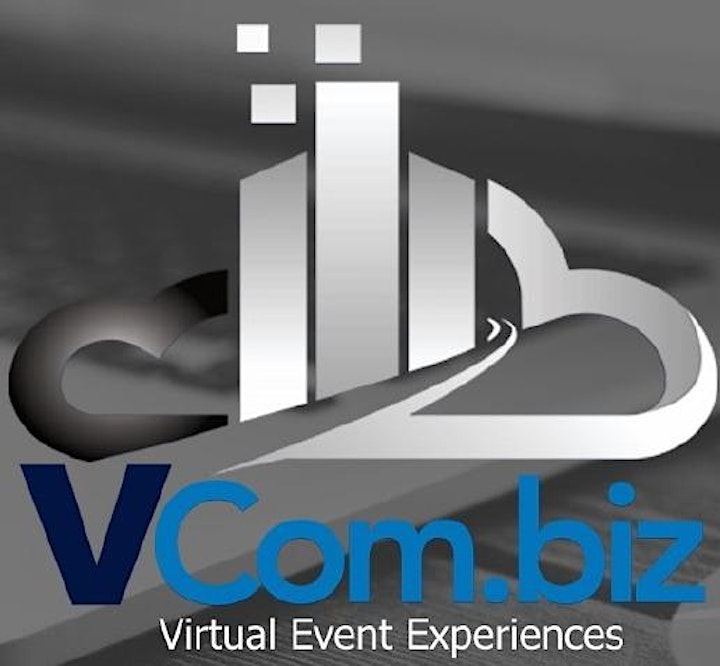 Vcom.biz is a virtual platform like no other - giving your business the opportunity to create bespoke online experiences designed to give the user the sense of attending an actual physical event, thereby enhancing the impact and engagement.
Companies can setup, design and schedule their own unique events with or without a project manager.
From virtual clinics to customized training programs - we can create any type of experience to wow your clients.

The SouLA Collective partners with major corporations, using a Shared Prosperity Model, to increase their revenue streams by up to 20%.  
We deliver consumers that have been ignored by businesses because of racism, sexism, gender bias, ageism, or poverty. We also leverage our relationships in Africa to help fulfill the Global Compact requirements of the United Nations in the African Continental Free Trade Area (ACFTA)."
SouLA Colletive's focus areas are:
Green/Sustainability & FoodTech,
Marketing & Entertainment
Business Incubation
Finance/Operations
Cannabis/CBD
Community Development,
Empowerment, & Sustainability
Education & Workforce Development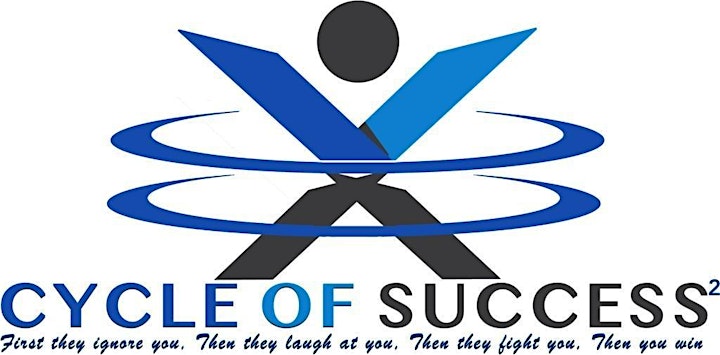 Cycle of Success
Our Mission
The objective is to develop the resources and the infrastructure that are necessary to identify early stage opportunities, and then assist client companies in the process of monetizing it in the marketplace they serve.
The company's goal is to provide the infrastructure that creates the maximum probability for commercial success.
The company is developing its model to mirror those that have been established by such companies as Garage.Com, Vulcan Ventures, CMGI, and IdeaLabs, where initial investment, incubation, and development through to profitability are a coordinated effort among all of the participants.
The company believes that we can provide substantial long-term investment returns by accomplishing two complementary goals:
1. Reducing financial risk by selecting the appropriate projects.
2. Maximizing the success of the projects by developing the appropriate infrastructure around the projects.

TalentExpo365 is the world's 1st all-in-1 Virtual Talent-Show Marketplace with multiple virtual talents happening at the same time by city, states, and country across multiple industries.

JobExpo365 is the world's 1st all-in-1 Virtual Expo Network with multiple virtual expos happening at the same time by city, states, and country across multiple industries.

eLearningZoom is the world's 1st all-in-1 online training software company with built-in web conferencing, learning management system, and online training conference with best practices. eLearningZoom delivers the next-generation online training software cloud solutions that focus on the continuous development, engagement, and inspiration of everyone in the people network, including employees, partners, and customers.
eLearningZoom is powerful and flexible enough to grow with your business, allowing you to realize rapid return on investment today while providing the cutting edge capabilities you'll need to grow your business tomorrow.
eLearningZoom offers your organization an unique compelling value proposition:
A Completely New Cloud All-in-1 LMS
eLearningZoom makes your online training experience simple and fast! We've applied 'the power of simplicity, flexibility, and speed to every aspect of our platform so you can deliver a collaborative learning environment that's as engaging as Facebook, as immediate as Twitter and as relevant as Google!
A Track Record of Best Practices of Online Training Experience
What sets us apart is more than a decade of experience helping small and large organizations successfully deploy, manage and utilize all-in1 LMS software – in a wide range of environments, all over the world. We do not just offer companies the best all-in-1 LMS technologies. We offer high touch services and a FREE consultation with the best practices for online training and authoring.
High-Powered Technology and High-Touch Services that Deliver Results
We deliver much more than just technology. eLearningZoom delivers results. We leverage our rich experience to provide a full range of learning services to ensure rapid deployment, a smooth transition from legacy systems and sustained learning success.