Sunday Morning Worship with the beautiful Love Holt
About this event
3rd Sunday's are for Worship. Join us every 3rd Sunday at Love Goddess Healing Oasis where we express Divine reverence and adoration for God within us. No matter your spiritual/ religious beliefs, you will feel at home, surrounded by love. Love Holt will guide us through a powerful worship service including libations, ancestor veneration , divination and more. No Sunday Worship is the same, but each Sunday you can expect to leave with less burdens and more love.
Sunday Worship is followed by light snacks and drinks.
Organizer of Sunday Worship w/ Love Holt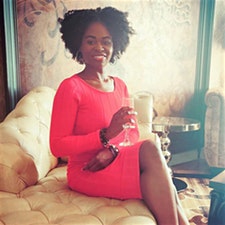 Aloha my beautiful souls! I am Love Goddess spiritual advisor, healer and shaman. I am a natural born healer, empath and clairvoyant. My gifts are passed down through my maternal and paternal ancestral line as well as gifted to me directly from divine source. At a young age I always had a deep passion to heal and help others. I began my career as a healer at 16, learning and expanding and my healing gifts, becoming a licensed and registered nurse, wandering the world, exploring and sharing my love and gifts with others. 
                                            ~Sending lots of love and healing energy your way~