We know you've missed church, so we're saving a seat for you! Please be sure to follow the guidelines for In-Person Worship registration.
About this event
We've MISSED YOU and can't wait to worship with you IN-PERSON this Sunday!
The Covenant Church
COVID-19 RE-ENTRY PLAN
The Covenant Church is currently offering Sunday morning services at 9:30 am, beginning Sunday, December 6, 2020. These services are open for everyone to attend by RSVP each week.
GENERAL INFORMATION & GUIDELINES
• We are excited to worship together in the People's Cathedral! We will be following the current state and local safety precautions recommended by CDC guidelines and the State of Georgia.
• Out of an abundance of caution, we ask that everyone wear cloth or surgical masks and observe physical distancing while on-campus.
• The entire facility is cleaned and sanitized prior to opening/closing of the building.
• Upon arrival, you will be greeted by members of our Hospitality team who will be wearing masks. Everyone entering the facility will be required to:
o Register for service using the Eventbrite link
o Wear a cloth or surgical mask (no bandanas, sleeves or filtered mask)
o Adhere to a temperature check (99.4 or lower will be allowed entry)
o Adhere to special seating assignments
• If you are sick or don't feel well, we ask you to stay home and watch services via our online platforms
• We will be limiting our capacity to 33% of our total sanctuary capacity. Therefore, in order to honor social distancing requirements, each service will be limited to an attendance of 300. Reservations are required for each worship service. The link to make reservations will open up on our website each Wednesday at noon. You may also contact our church offices for assistance. Reservations for each service will be closed at 85% of 300. That will allow space for walk-up guests who arrive without a reservation, as well as our ministry participants and staff.
• Doors will open 45 minutes (8:45 a.m.) before each scheduled service. If you arrive before 8:45 a.m., we ask that you remain in your vehicle until doors open.
• All doors will be propped open to limit surface contact.
• Hand sanitizer will be available throughout the building.
• Bathrooms will be available. We will be limiting bathroom capacity to 2 people at a time.
• Bathrooms will be closed at the end of service. We encourage you to utilize our bathrooms before entering the sanctuary for worship.
• No food or drinks will be offered at this time.
• We will practice social distancing as we enter and leave the building, as well as, during the service. Please avoid physical contact.
• Available seating is safely staggered and clearly marked to allow for social distancing. Upon entering the building, our Hospitality/Usher's Ministry will be available to assist you and direct you to your assigned seat.
• Please sit with your family (those living in the same household) and maintain at least six feet between yourself and others who are not part of your household.
DURING THE SERVICE
• All staff, volunteers, and ministry participants will wear masks, except for when they are ministering, singing or speaking.
• Offering receptacles will be available at specified areas of the sanctuary for cash and check giving. Debit/Credit cards will not be accepted at his time. Giving is also available on our online giving platforms
• We will not hand out programs at this time.
• Prepackaged communion will be the set up at our registration tables outside sanctuary entrance.
• At the completion of the service, service congregants will be released by section & rows. We are encouraging everyone to leave promptly to help maintain social distancing. There will be absolutely no gathering in the vestibule after service.
ONLINE AT THE COVENANT CHURCH
• We currently stream our Sunday morning worship service live online on Sundays at 9:30 a.m. on Facebook, Instagram, Periscope, YouTube and our website, www.thecovenantatl.org
• Wednesday Midweek Live Services will remain online until further notice.
• Sunday School is temporarily postponed.
ADDITIONAL NOTES
• We ask that you please not attend in person if you have had any of the following symptoms during the week: fever over 100, cough or sore throat, shortness of breath, or contact with anyone confirmed to have COVID-19 (in the past 14 days).
• We certainly understand some may not feel comfortable returning to a group setting just yet and we encourage you to do what is best for you and your family. If you choose not to return at this time, please continue participating online each week.
• We do not know how long we will have to continue worshiping under these conditions, but we will continue praying, monitoring state and local guidelines, seeking the advice of medical professionals and will return to normal activities as soon as it is considered safe to do so. Thank you for your understanding and your cooperation in all of these things.
• Funerals and weddings at The Covenant Church will be considered on a case-by-case basis, ensuring adherence to safety and crowd size guidelines.
Through our regular communication channels, we will notify you when The Covenant Church reopens for normal day-to-day operation.
We will notify you of any changes to this plan that might become necessary as soon as possible.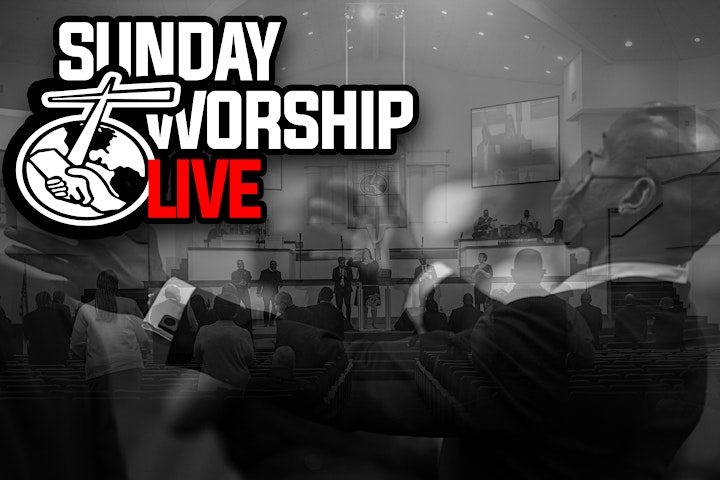 Organizer of SUNDAY WORSHIP LIVE ENCOUNTER (IN-PERSON ATTENDANCE) @9:30am