Our Contemporary Service is casual and has a modern worship music with a live band.
About this Event
Thank you for reserving! Please:
• Wear a mask (covering both nose and mouth) for the entirety of your visit.
• Note that the bathrooms are reserved for emergencies only. Please come prepared for that.
• If you get up from your seat at any point during the service, you will need to be reseated in the back of the sanctuary. You will not be able to return to your original seat.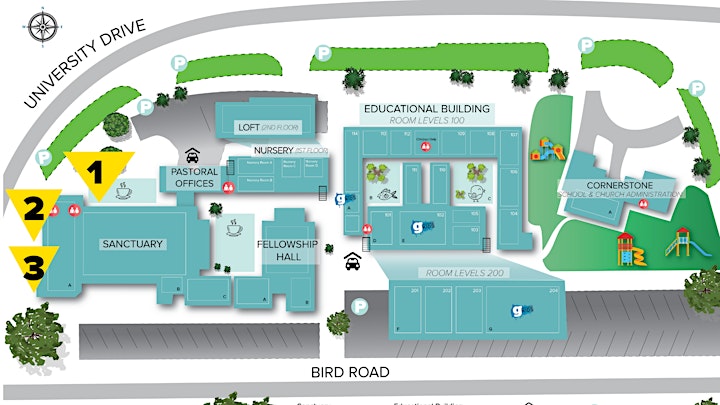 We have three entrances available: See the yellow triangles.