Description
Join us one Sunday a month for an inter-generational cooking class! Each month, we'll cover a new food topic, cook together, and sit down at the end of class to share the meal we've created. All ages welcome.
FEBRUARY'S TOPIC: MARDI GRAS
Laissez les bons temps rouler! Let the good times roll! In this class. we'll channel the flavors of New Orleans for a Mardi Gras feast and discuss the influences of this delicious and unique regional cuisine. Of course there will be King Cake!
ABOUT THE INSTRUCTOR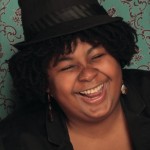 Chef Fresh is Peterson Garden Project's Resident Chef. She's a Southern girl transplant to Chicago, and a community-based activist surrounding food and food security extensively in communities of color, and with youth and elders.
An engineering and physics nerd turned chef, she has professionally studied cooking in Thailand and the U.S. and has worked in elite kitchens, including Google and Facebook.