Sunday Scaries are NO MATCH for this slow flow & restore yoga session @ Pemberton PHX with Mimi & Serena!
About this event
The first portion, or "slow flow" of class will give students the chance to move with the fluidity of their breath. Of course, it will be encouraged at a much slower pace- focused on alignment, building strength, and stretching. Expect sun salutation variations, and a variety of standing poses (such as lunges, warrior I II, triangle, side angle, and twists).
From there we turn the dial down to restore mode.
Yin and restorative postures will be utilized to help students get grounded and stretch deeply over time without forcing. While relaxing in these floor postures for around 3 to 5 minutes each, students will be encouraged to focus on exploring their breath in order to sink deeper into the pose and into relaxation.
Expect to use props during this portion of class - if you have some at home we encourage you to bring them! Please see "Class Props" section below.
The 75-minute class will be finished off with an extended savansana, what a treat!
Class runs from 5:30 PM - 6:45 PM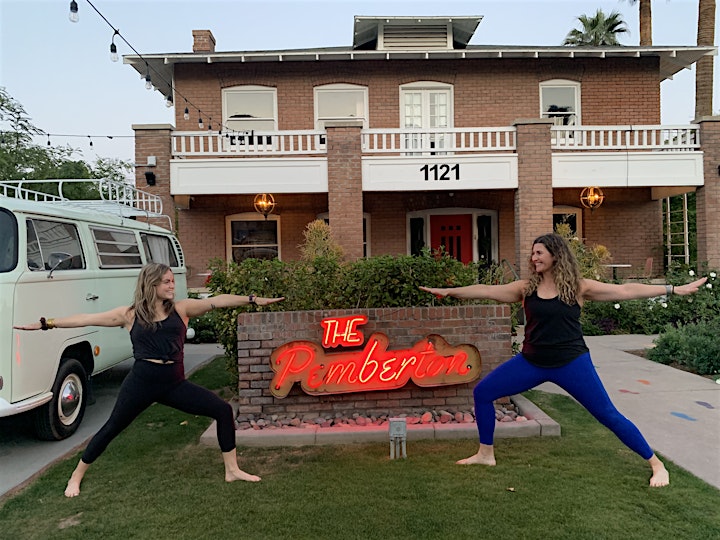 Class Props
Due to COVID, please bring bolster or blanket from home.
Sanitized blocks will be available to students who do not have their own to bring.
Mexican blankets will be available for discounted cost of $12.
Meet Your Instructors
Serena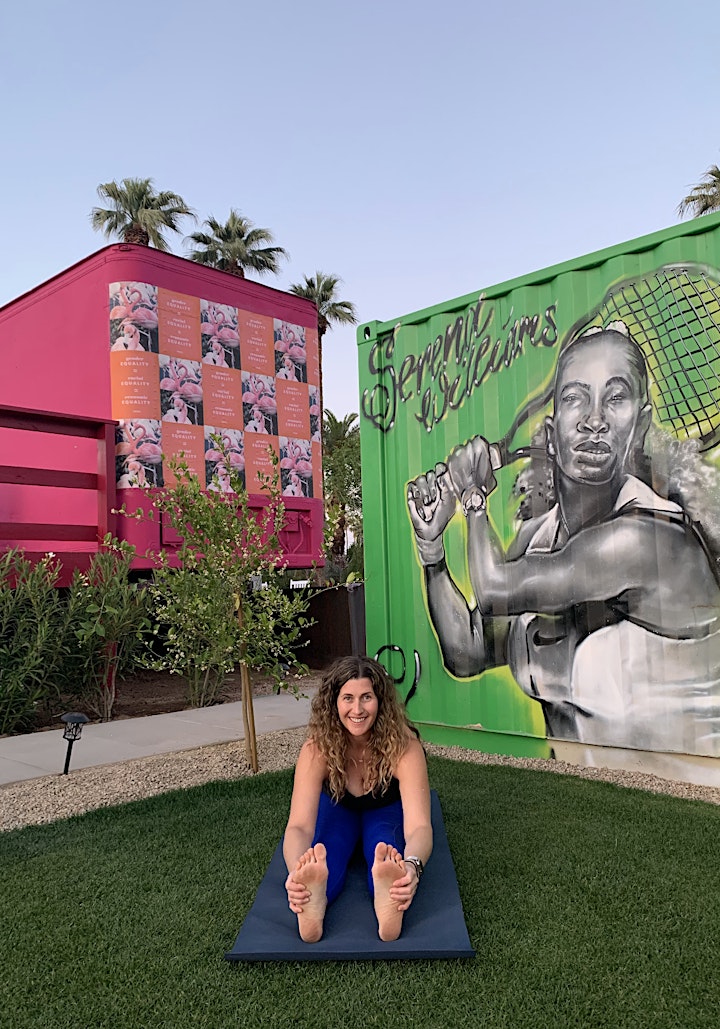 Serena started practicing yoga in 2002 when her friend dragged her along to a vinyasa flow class. She discovered that yoga allowed her to build strength, confidence, and flexibility both in body and mind and has been hooked on yoga since that first class.
Serena infuses her classes with joy and humor and aims to make her classes accessible for all abilities. Serena is a 500-hour RYT and teaches vinyasa, slow flow, and restorative yoga. She completed her 300-hour training with Jenn Chiarelli at Anahata Soul in 2018, and she did her 200-hour training at the Madison Improvement Club in 2014.
Outside the yoga studio, she works for the Arizona Partnership for Healthy Communities and she enjoys traveling, playing tennis, and spending time with friends & family.
Mimi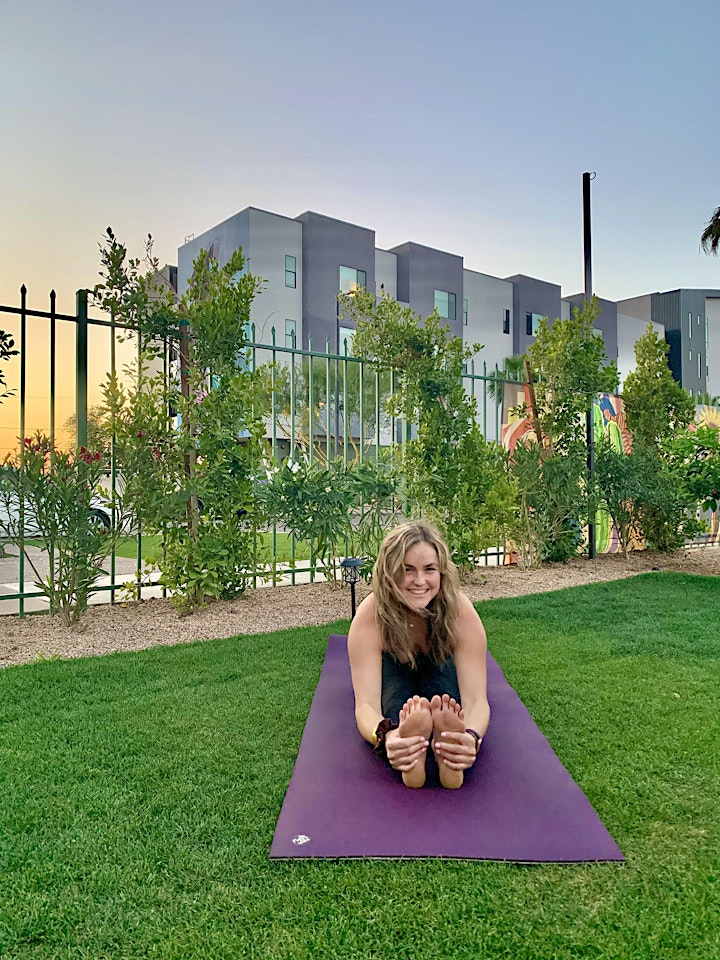 Mimi believes in showing up BIG for her students.
This means holding space for them to move and breathe. She feels the power of yoga is rooted in its ability to connect students with themselves simply by honing in on the relationship each individual has with their breath and body.
Yes, a certain amount of instruction is essential, but Mimi sees her main role as a support system for her students. Allowing them to act in a way that feels true and authentic on, and off the mat. Although yoga is often practiced in a group setting, it's personal, and no two bodies are the same. Therefore students will always be encouraged to do what feels right for them.
Mimi is an E-RYT 200. She received her certification from Charleston Power Yoga in 2014, a Baptiste affiliate studio. She has a degree in communications & political science from the College of Charleston in South Carolina.
Aside from teaching, you can find Mimi chillin' in savasana with her lovable mutt Max, mountain biking, or planning her next travel adventure.