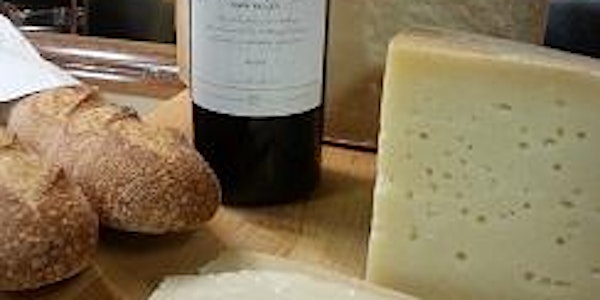 Sunday Series - A Cheezy Way to Spend Sunday Afternoons Part 3
Location
5 Walnut Wine Bar
5 Walnut St
Asheville, NC 28801
Description
This is the third in our three-part Sunday Series Workshops being held at 5 Walnut Wine Bar in downtown Asheville. Attend one, two or all three.

Wine & Cheese the Perfect Pair
Choose the perfect cheese to pair with delicious wine.
As part of our Sunday Series – Cheese History, Biology, & Pairing - we'll be learning how to pair cheese and wine at this workshop. No previous experience necessary!
Tickle your taste buds with tantalizing pairings while learning the hows and whys of tasting, recognizing, and pairing cheese and wines that complement each other. Learn what matters when considering hard cheese, goat cheese, salty or creamy with light to full bodied wines. Why all the sniffing, swirling and vocabulary words that seem to describe anything but wine or cheese? Join us to find out!
Remember, it's Sunday so parking is free.
We'll be offering another series soon so if you missed the first two workshops (below) don't worry. More are coming!

1. Milk's Leap to Immortality (Sept 25 @ 1 p.m.)
2. Cheese: A Cultured Look at Milk (Oct 9 @ 1 p.m.)