Sunday Seminar Series: Entrepreneurship-Empowerment-Training Seminars

Sunday, November 5, 2017 at 5:00 PM

-

Sunday, November 19, 2017 at 7:00 PM (CST)
Event Details
Sunday Seminar Series
Entrepreneurship-Empowerment-Training Seminars
Facilitated by Empowerment Coach Renee Bobb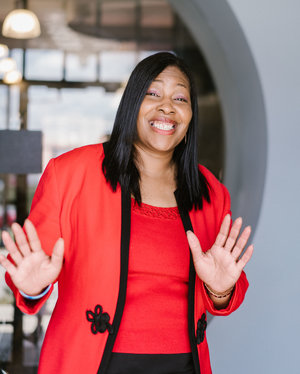 Seminar 1:
2018 The Year of Abundance: How to Make 2018 Your Breakout Year
Sunday, November 5, 2017
5:00 PM to 7:00 PM
It's hard to believe that 2018 is here and now. One question that is on the mind of many people is how do you positon yourself to make 2018 your year of abundance?
You will learn:
How to get crystal clear about the things you want to manifest in 2017 in your life?

Tips and strategies that you can use to overcome procrastination and create the life you desire.

How to really set goals and create abundance in every area of your life to include; financial, spiritual, health, fun, family, relationship, business and career goals.
The ten strategies you can use to motivate yourself daily to do the things you have always wanted to do. Such as:
Start the business your own business

Build wealth

Get out of debt

Scale-up your business

Write your book

Return to school

Secure a better job

Lose weight, eat healthier and exercise more

Take control of your life once and for all.

How to remove the FEAR that's blocking you from moving forward?
Once you register you will receive:
 

E-book: Goal Setting and Problem Solving Strategies That Produce Results, written by Renee Bobb

E-book: Write Your Flight Plan, written by Brian Tracy

List of Empowering Affirmation and Biblical Scriptures that will keep you motivate and focused for the entire year.

Agenda for the training

Action Plan Form
  _____________________________________________________________
Seminar 2:
Expand Your Brand: Publish Your Book NOW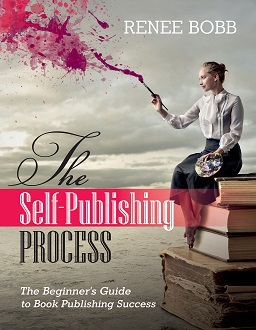 Sunday, November 12, 2017
5:00 PM to 7:00 PM
Many business owners desire to write a book. Some people have a fascinating life story to tell, some have the ability to write poetry that can move your soul, but few people have the information and know how to transform their writing talents into a book.
Self-publishing has become one of the fastest growing segments in the publishing industry and is now more feasible because of technology. With a computer, desktop software and a printer, anyone can publish a book based on his or her expertise, inspiration or story.
This workshop is designed to give entrepreneurs a practical steps on how to successful publish their books. Individuals will learn how to break into the book publishing market, the seven steps to self-publishing success, how to market your book to success, and how to tap into the best result-producing resources for self-publishing authors.
By the end of this training you will learn how to:
Why you should publish a book

Your options to publishing a book

How to publish a book

Resources to help
The goal of this workshop is to:
Understand the Book Publishing Process

Write a GREAT Book

Tap into the many resources to help you launch your book

Get your book on the market in 90-days or less

You will leave the workshop with a sample of your book
What to bring with you:
Laptop if you have one

Notebook

Manuscript if you have one
Registration fee includes:
Workbook: The Beginner's Guide to Book Publishing Success written and published by Empowerment Coach Renee Bobb.

Workshop training materials and resource guide to include Graphic Designers, Editors, Publishers, Book Cover Designers, Website Creators and many more.
____________________________________________________________
Seminar 3:
Getting Real Access to Real Capital to Start and Expand Your Business: Explore Your Options
Sunday, November 19, 2017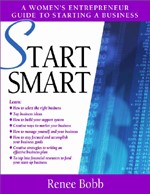 5:00 PM to 7:00 PM
Over the past 30-days I have conducted surveys of women business owners. Some of the women were start-ups and some of them have been in business for many years.
My question to them was "What is the Most Challenging Aspects of Being a Women Business Owner?" Can you guess what the answer was?
Yes, you got it right "MONEY". 
The start-up's stated they needed more money to start their own businesses, purchase inventory, create marketing and promotional materials and the list goes on.
The seasoned business owner's needed money to expand and scale up their businesses. They said money gives them their time back, they can hire more staff which will allow them to focus on what they do well.
I have a solution....join me at the "Funding Options to Start and Expand Your Business Seminar". 
In this training you will learn:
How to apply for Small Business Grants

What are the financial resources for people who have less than perfect credit

How to tap into the many financial options to funding your business to include, Grants, Business Plan Competitions, Investors, and Small Business Loans

How to get organized to secure funding

10 Tips to launching a successful Crowdfunding Campaign

What Renee has learned from launching her own successful Crowdfunding Campaign which resulted in over $10,000 in funding?

How to create a Fund Raising Plan of Action
Once you register you will receive:
1. E-book: Funding Options to Start and Expand Your Business
2. Articles of successful Crowdfunding Campaigns
3. Resource Guide of Funding Options
_____________________________________________________________________
Seminar 1: 2018 the Year of Abundance: How to Make 2018 Your Breakout Year
Date: Sunday, November 5, 2017
Time: 5:00 PM to 7:00 PM
Seminar 2: Expand Your Brand: Publish Your Book NOW
Date: Sunday, November 12, 2017
Time: 5:00 PM to 7:00 PM
Seminar 3: Getting Real Access to Real Capital to Start and Expand Your Business: Explore Your Options
Date: Sunday, November 19, 2017
Time: 5:00 PM to 7:00 PM
Cost:$75.00 per person, per workshop
Location: Nashville Entrepreneur Center, 41 Peabody Street, Nashville, TN 37210
Three ways to register:
Online https://nashvillebookpublishingaug26.eventbrite.com
Call (615) 753-5647
Email Renee @ bobbrenee@yahoo.com
When & Where

Nashville Entrepreneur Center
41 Peabody Street
Nashville, TN 37210


Sunday, November 5, 2017 at 5:00 PM

-

Sunday, November 19, 2017 at 7:00 PM (CST)
Add to my calendar
Organizer
Author, Speaker, Radio & TV Talk Show Host, Publisher
 Renee Bobb is an authority in the field of self-publishing and small business development. Her company, R.B.I. Enterprise www.ReneeBobb.com  and www.ReneeBobbMedia.com is a Training and Development Firm. Specializing in Career Empowerment, Small Business Development, Financial Empowerment and Book Publishing Training.
Renee is the winner of the 2005 Small Business Administration, Virginia Women In Business Champion of the Year Award.
As Career and Small Business Coach, we help to empower people that desire to change their lives. Renee has nine non-fiction books published including; Financial Empowerment: A Practical Approach to Getting Your Financial Life in Order andher top-seller, The Self-Publishing Process: The Beginners Guide to Book Publishing Success.
Over the past two years Renee has worked with Operation Stand Down, Nashville, Inc., as the Assistant Employment Coordinator and Grant Manager. She specialized in matching honorably discharged veterans with jobs available primarily in the Metro Nashville area.  Created employment training curriculum for homeless Veterans. Manage $500,000 grant funded Mission Green Weatherization training program.
Renee has several contracts with non-profit agencies in which she teaches Career Development and Financial Empowerment workshops. One of her recent contracts is with an organization called "Leaving the Cocoon" , a non-profit organization of mentors who help women make a difficult transition easier. The women are former inmates who need help making a successfully transition into society.
One of the highlights of Renee's career is having the opportunity to host and produce her own TV Talk Show called "The Author's Review", which airs on the Public Broadcast Station in Richmond, VA, Charlottesville, VA and , Time Warner in Staten Island, NY and in 2012, Nashville, TN on Community Access TV. Her show reaches over 2 million households. Renee's TV Show has won the 2006-2007 Broadcast of Excellence Award for Charlottesville Comcast Cable.
In 2007, Renee has launched "The Renee Bobb Radio Show" which airs on www.BlogTalkRadio.com/TheReneeBobbShow. Due to the success of the show it has recently been picked up by WMDB 880 AM in Nashville, TN. With so many talents to share, public media is no stranger to Renee.
Renee currently serves on the Board of Directors for Safe Haven Family Shelter located in Nashville, TN.