| | |
| --- | --- |
| Sunday School (Successful Teaching: Powerful Learning Modules 1 and 2) | |
Event Details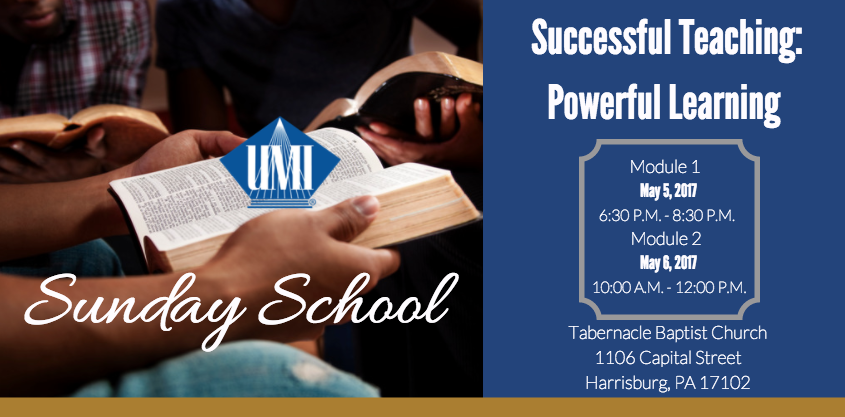 UMI is pleased to offer a three-module, Teacher Training curriculum and a freestanding workshop on teaching across generations. Workshops are offered independently or as a series throughout the year in locations across the U.S.
Four Critical Points of Knowledge (Module 1)
This workshop explores four critical teaching concepts essential to effective Bible instruction: Know the Lord, Know God's Word, Know Your Students, and Know the Ultimate Aim of Teaching – to make disciples of Jesus. Participants will also reflect on their own church teaching experiences and personal knowledge of these points as they seek to more effectively teach others.
Preparing for the Teaching and Learning Experience (Module 2)
In this workshop, participants will learn the key areas of preparation for effective teaching-learning, experience how the self-evaluation process can help strengthen teaching readiness and review case studies for deeper application. Students will learn the O-P-E-N model of curriculum design and teaching incorporated into all UMI curriculum materials.
---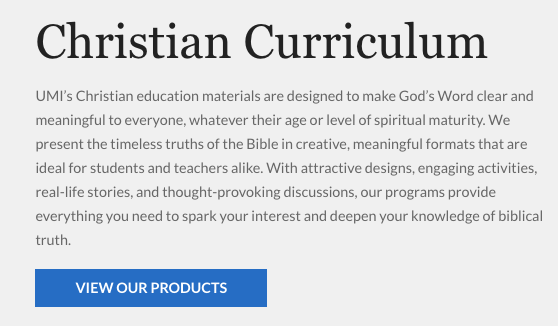 When & Where

Tabernacle Baptist Church
1106 Capital Street
Harrisburg, PA 17102


Organizer
Urban Ministries, Inc. (UMI)
- Your Leader In Christian Education - 
UMI offers a variety of workshops to support your educational ministry.
Our interactive training is designed for Christian educators, leaders, teachers, and volunteers. Participants will engage in planning, preparation and innovative ways to attract children, youth, and adults.
We invite you to be apart of our FREE training!
Sunday School (Successful Teaching: Powerful Learning Modules 1 and 2)