Event Information
Location
Myopia Polo
435 Bay Road
Hamilton, MA 01982
Welcome to the 135th season at the Myopia Polo Club beginning May 29th thru October 9, 2022
About this event
Myopia Polo is a family-friendly event that offers an exciting polo match, a player parade, pre-game entertainment and the traditional divot stomp. Stick around after the game for a trophy presentation where you can get autographs and meet the players. Spectators are encouraged to bring a picnic and well-behaved leashed dogs are welcome.
Children ages 12 and under are free.
Field-side general admission tailgating, reserved midfield VIP seating and reserved tailgate spaces are available for Sunday Polo.
Gates open at 1:30p.m. - polo match starts at 3:00p.m. (matches ~ 2 hrs. long)
General Admission Tickets: $15 per person. Children aged 12 and under are free. Tailgate spaces for general admission are on a first-come, first-served basis. One car permitted per space, additional guests can park in alternate parking and walk to tailgate.
Reserved VIP Tables & VIP Seats: Tables: $100 - limit 4 persons per table. Seats: $25 per person (*). Enjoy the day in style, reserve a table or seat in our field-side VIP tent which offers the best views of the match.
Reserved Tailgate Spots: $100 per vehicle, includes 2 entry tickets (value $30)(*). Space is limited - reserve early! Reserved tailgate ticketing ensures you have a premier midfield tailgate space. Drive to and pop open the tailgate, unload your tent, tables, chairs and partake in the long and favored polo tradition.
(*) Ticket sales for reserved VIP tables/seats and reserved tailgate spaces end every Saturday at 5:00p.m. EST.
For large group reservations please contact Myopia polo at 978-468-7656
Rain-Outs or Postponed Events Policy: Sunday Polo tickets are non-refundable. The Club reserves the right to cancel a match if weather conditions are deemed too dangerous for play. We will contact Eventbrite ticket holders generally before 1:00p.m. the day of play if rain or extreme weather forces cancellation. General Admission tickets may be exchanged for another Sunday Polo date, within 12 months of the originally scheduled match, at the same value, show your Eventbrite receipt at the gate. Tickets purchased for Reserved VIP Tent Tables/Seats or Reserved Tailgate Spots need to contact myopiapoloevents@gmail.com to reschedule your tickets.
Please follow us on Facebook, Instagram or at MyopiaPolo.org for up-to-the-minute game day updates or cancellation notices.
Food and beverage sales are not available on the grounds at this time.
For more information and tournament schedule: www.myopiapolo.org.
Disclaimer: The holder of this ticket assumes any and all risk of personal injury and property damage in connection with attendance at the polo match and any associated activity on the polo grounds or the property of the Myopia Hunt Club, including but not limited to injuries caused or contributed to by contact with the players, horses, equipment and articles at the match or otherwise on the grounds or the property.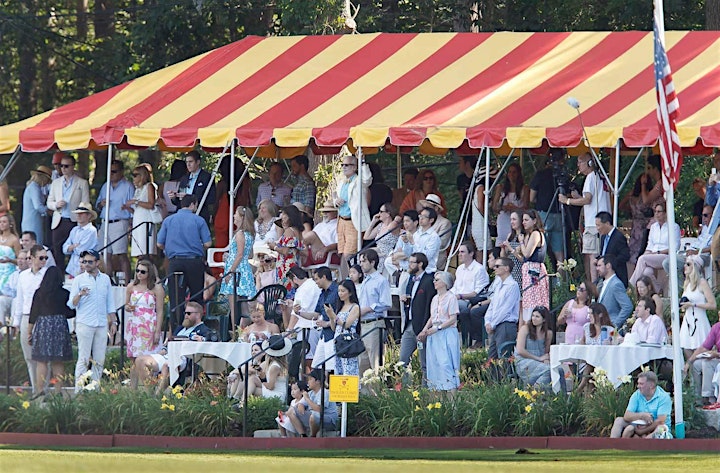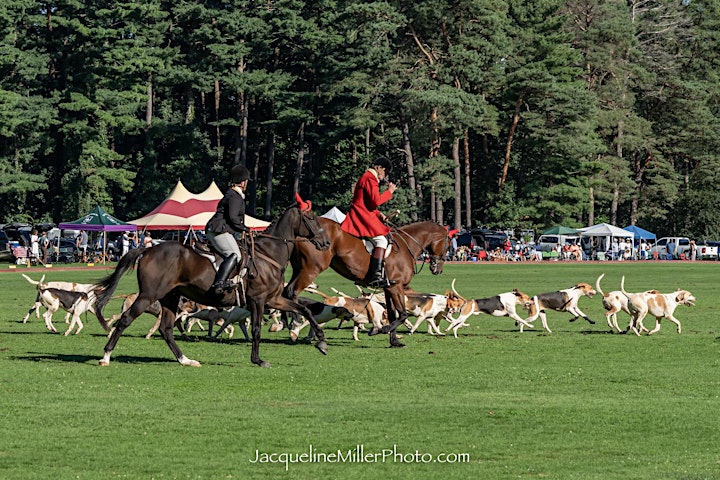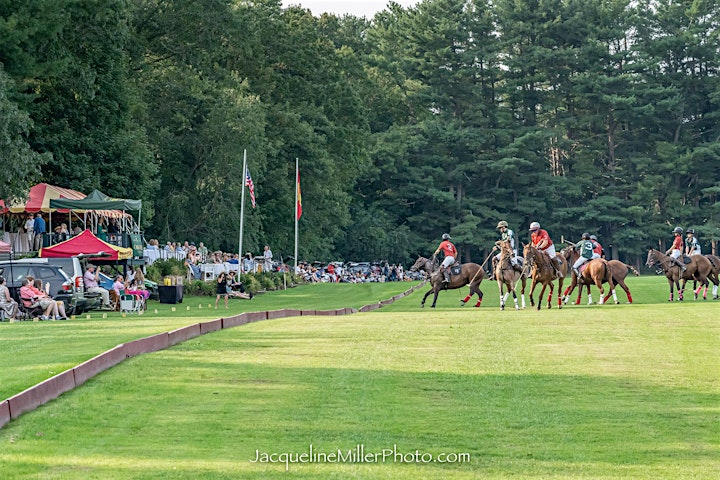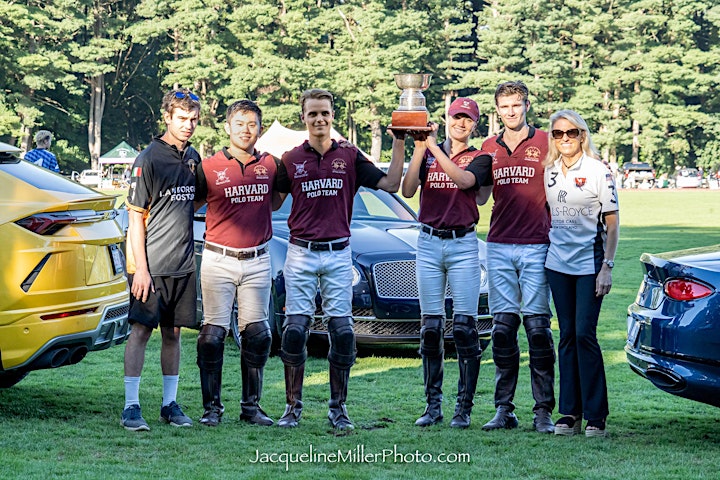 Location
Myopia Polo
435 Bay Road
Hamilton, MA 01982
Refund policy