About this event
Please start by clicking on 'Select a Date'.  You may then find and select an available time. If a Mass has reached its seating capacity it will be shown as 'Sold Out'.
After you find an available Mass, please click on 'Register'.  The number of people attending is indicated as ' 1', click on 'Register'.  
Enter your first name, last name, email and confirm your email address, click on 'Register'. 
An email with printable ticket will be emailed to the email address provided.  You may print this if you wish, but it is no longer required. After you complete your registration, your information will be provided to the ushers on the Mass attendee list.
Each member of the party will require a separate registration.
We are required to strictly follow Archdiocese Reopening guidelines, therefore each service will have a limit of 80 attendees.
If you cannot attend the Mass, please contact the Shrine office to cancel your seating reservation. This will allow the seating to be used by another attendee. Thank you.
We ask that you kindly review the Archdiocese of Chicago Reopening Guidelines. Please click here to review Archdiocese of Chicago Reopening Guidelines.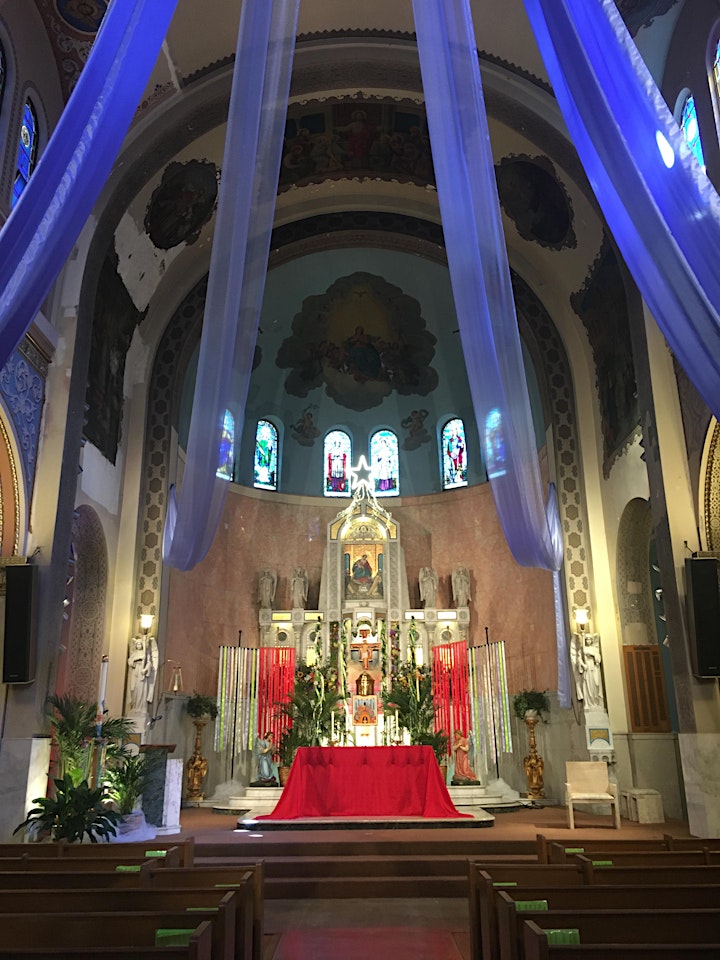 Photo is the interior of the Shrine of Our Lady of Pompeii, Chicago.
Pentecost Sunday 2020.