Description
Sunday Kind of Love Open Mic Poetry features emerging and established poets from the Washington, DC area and around the nation. Each program includes one to two featured poets and an open mic segment. Cosponsored by Split This Rock, the national organization dedicated to poetry of provocation and witness.
HOSTED BY:
Katy Richey is a poet and teacher living the Washington Metro area. Her work has appeared in Beltway Poetry Quarterly and forthcoming in Gargoyle Magazine. She has performed poetry at venues throughout the Washington, DC metro area including the 2006 Capital BookFest, and has been a featured reader at the Arlington Public Libraries Reading Series and WPFW 89.3 FM "On the Margin." She has written curriculum for the Montgomery County Public Schools ESOL (English for Speakers of Other Languages) Department including poetry and creative writing pathways. She currently teaches English in Silver Spring.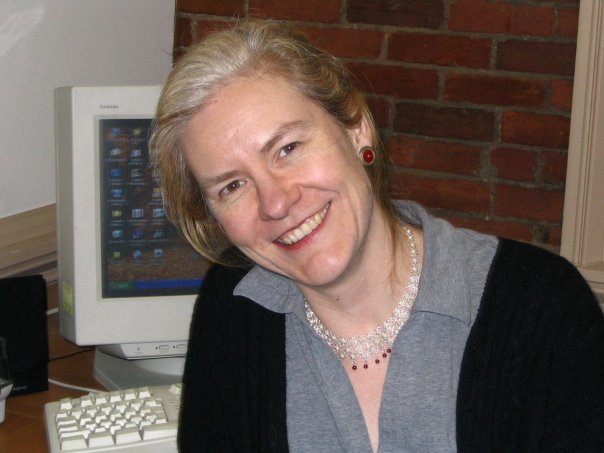 Sarah Browning is the author of Killing Summer (Sibling Rivalry, 2017) and Whiskey in the Garden of Eden (The Word Works, 2007). She is co-founder and Executive Director of Split This Rock and an Associate Fellow of the Institute for Policy Studies. She is the recipient of artist fellowships from the DC Commission on the Arts & Humanities, the Virginia Center for the Creative Arts, the Adirondack Center for Writing, and the Creative Communities Initiative. She has been guest editor or co-edited special issues of Beltway Poetry Quarterly, The Delaware Poetry Review, and POETRY magazine. Since 2006, Browning has co-hosted the Sunday Kind of Love poetry series at Busboys and Poets in Washington, DC. She previously worked supporting socially engaged women artists with WomenArts and developing creative writing workshops with low-income women and youth with Amherst Writers & Artists. She has been an organizer in public housing communities and a grassroots political organizer on a host of social and political issues.
FEATURING: MARLENA CHERTOCK & TATIANA FIGUEROA RAMIREZ
ABOUT TATIANA FIGUEROA RAMIREZ
Born in Puerto Rico and raised in the mainland United States, Tatiana Figueroa Ramirez graduated with a B.A. in English Literature from the University of Maryland, Baltimore County (UMBC) and is a VONA Voices Alumna, having worked with award-winning poets Willie Perdomo and Danez Smith. She currently performs spoken-word in the greater Washington D.C. area and is completing the Poetry Teaching Artist Training Program under Jonathan B. Tucker. She has previously performed in New York, Philadelphia, Miami, Puerto Rico, and the Dominican Republic. You can read her work in The Acentos Review, A Gypsy's Library, Here Comes Everyone, and Queen Mob's Teahouse, among other publications, or visit her website www.sincerelytatiana.com
ABOUT MARLENA CHERTOCK
Marlena Chertock has two books of poetry, Crumb-sized(Unnamed Press, 2017) and On that one-way trip to Mars(Bottlecap Press, 2016). She lives in Washington, D.C. and uses her skeletal dysplasia and chronic pain as a bridge to scientific poetry. Her poems and short stories have appeared in Breath & Shadow, The Deaf Poets Society, Noble/Gas Quarterly, Paper Darts, Rogue Agent, Wordgathering, and more. She serves as the Communications Coordinator for the LGBTQ Writers Caucus. Find her at marlenachertock.com or @mchertock.