Musical Trio Expertly Paired with Delicious Brunch!
About this event
Sunday Brunch doesn't get any classier than this! Enjoy live jazz music Rob Swanson, Sharon Sable & Shawn Qaissaunee paired with revivals' Special Spring Brunch Menu.
Coffee, tea, and a special starter treat from the kitchen will be included with your ticket purchase. Delicious food and drink brunch items available at an additional cost.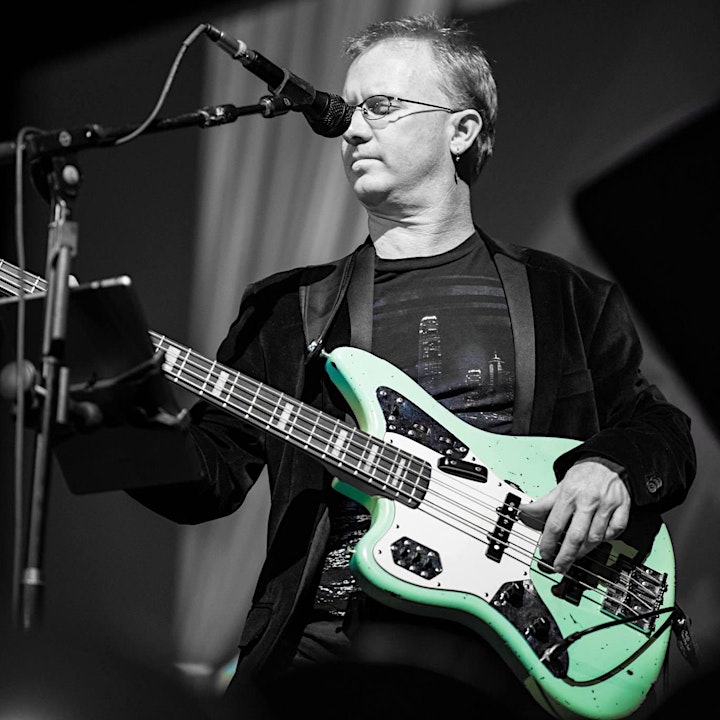 About Rob Swanson
BORN: 1967 in Wilmington, DE Playing Bass for over 35 years, Rob has made a name for himself as one of the most versatile working bassists in the Philly metro area. Tripling on Electric, Upright, and Vocals, Rob finds himself in up to 20 different musical configurations on any given month, ranging from straight ahead bebop, groove, world, and straight funk and rock. A graduate of the prestigious West Chester School of Music, Rob balances gigging with a bit of teaching to forward the muse that was passed onto him at an early age. A Philadelphia Magazine "Best of Philly" Award Recipient, Rob plays regularly in the Mid-Atlantic region and can be seen in his supporting role with many of the area's top jazz musicians. Rob has shared the stage with The Wailers, Third World, Black Uhuru, Judy Mowat, Dennis Fortune, Rosella Clemmons-Washington, Siora, Lucky Thompson, Kelly Meashey, Marc Adler's Flute Choir, Vanesia, John Coley and To The Max, The Don Eaton Band, Dave Wilson, Klingon Klezmer featuring Hassan Jack Kessler, Tony Smith, Ron Thomas, Tom Palmer, Ellen Leibowitz, Matt Niess and the Capitol Bones, Shawn Qaissaunee, The Clifford Brown/Stan Getz All-Stars, The Duke Ellington Sacred Jazz Band, Tom Pontz, Kenny Gizmo Rogers, The Barbone Street Jazz Band, Barbara Montgomery, Connie Ranis, Cartoon Christmas Trio, Phyllis Chapell, Hoots and Hellmouth and an ever growing clientele.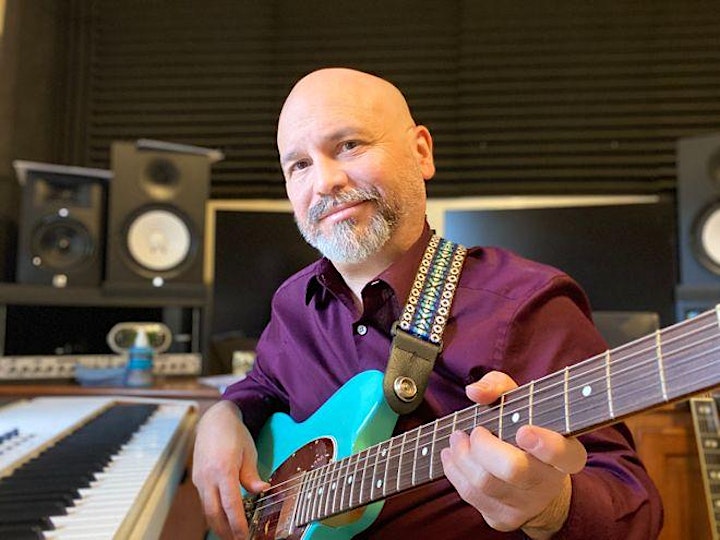 About Shawn Qaissaunee
Jazz Musician, Recording Artist and Music Educator
guitar | bass | piano | percussion | rubab (roo-bob) | dutar (doo-tar)
Berklee College of Music Alumnus (Jazz Composition/Music Education) E. Shawn Qaissaunee has been in demand as a multi-instrumentalist, composer/arranger and music instructor for over thirty years. Sought out for his talents on guitar, bass, piano, percussion and the rubab and dutar, two instruments from his native Afghanistan, Shawn is known for his musical virtuosity, sensitivity, lyricism and spirited creative energy in the jazz tradition. His constant devotion to musical traditions, while at the same time striving to bring new energy and relevance to his live performances has made him a beloved and admired artist in the greater community and beyond.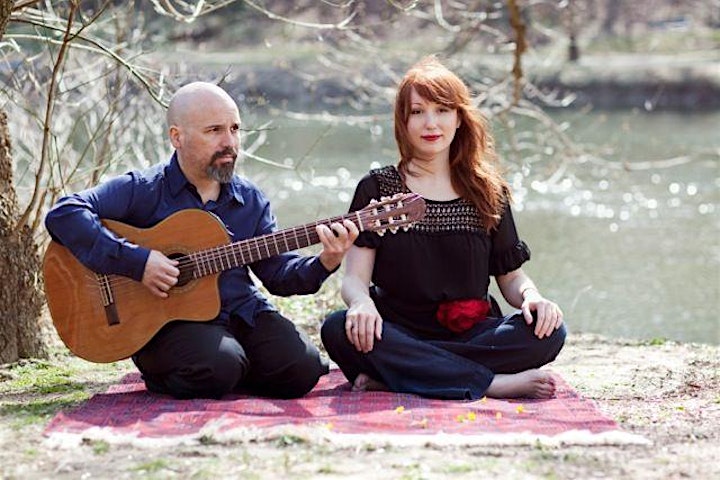 About Sharon Sable
Sharon Sable and E. Shawn Qaissaunee create a beautiful soundscape that is both bold and understated, appealing to music lovers of all kinds.
The musical paths that have brought them together are rich and varied and weave elements of jazz, world, pop and much more into their memorable and engaging performances. They are both based in Wilmington, DE and are fixtures on the region's Jazz music scene. Sharon, originally from Pomona, NJ, has worked with international pop recording artist's such as Pink, Babyface and Boyz II Men. Shawn was born in Kabul, Afghanistan and has performed for Vice President Joe Biden alongside virtuoso violinist Xiang Gao. Together, they most recently had the honor to share the stage with legendary musical visionary Stevie Wonder at a performance in Philadelphia.
"(Sharon Sable's) voice is a gift… phraseology is pitch perfect… and her performance implores us to follow." - Delaware Today Magazine
"Qaissaunee's ability to transcend the confines of a single style of music speaks volumes of his skills as an artist..one is immediately struck by the versatility and breadth of talent Qaissaunee possesses." - Sheldon T. Nunn of jazzreview.com

revival
Official Website | Facebook | Instagram
Salisbury MD is set for an amazing cultural comeback of the arts with the launch of "revival" @ City Center right at the heart of downtown.
Organizer of Sunday Jazz Brunch