Description
Come as you are to a radically inclusive gathering of a faith community in downtown San Jose! We are a vibrant, progressive, urban sanctuary for people seeking to deepen their spiritual lives and change the world.
September 24 – Daniel Garcia, Photographer
Daniel Garcia, has been many things…. and in all of them he's being completely himself. You'd never know that the edgy, insightful portraits found in Content magazine were taken by a man who once was - and in many way still sees himself - as a pastor. Daniel Garcia launched Content, a magazine focused on San Jose Culture, in 2012. Perhaps looking through the lens, for Daniel, is a kind of spiritual seeing, a contemplation of the essence of what he is beholding.
Aftersession: Bring a photograph / icon that expresses an important meaning or story for you.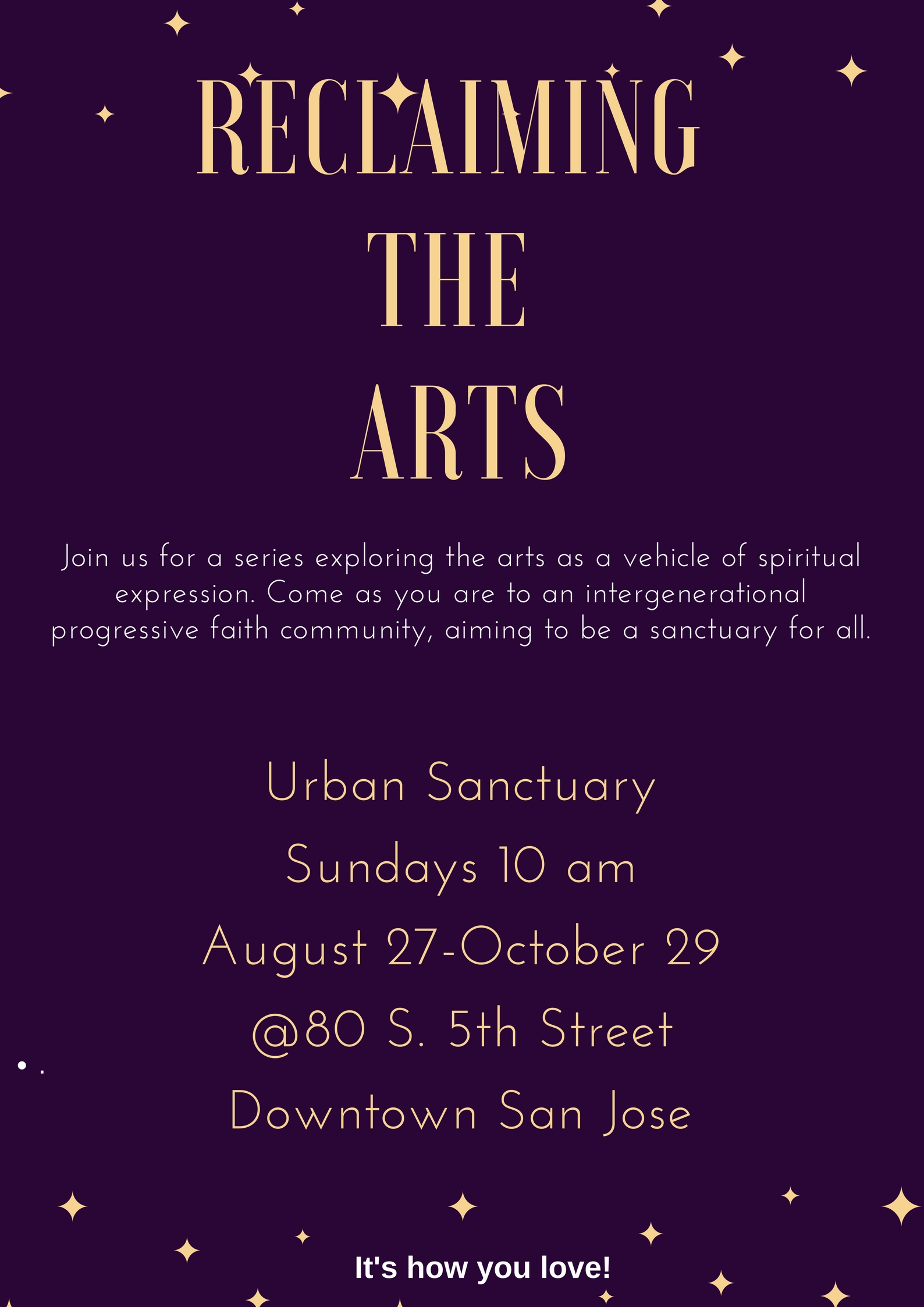 FAQ

Is it kid-friendly? We welcome children to participate as they feel moved. We start the gathering as a whole group and after some gathering time, those children who are interested will be offered supervised, multi-sensory activities in the room next to the sanctuary. Children of all abilities are welcome.

Who is welcome? No matter who you are, or where you are on life's journey, you are welcome here! And we also know we are not for everyone, but we are committed to extending and receiving extravagant hospitality and welcome. We invite into the full life of our community those of every age, sexual orientation, gender identity, socio-economic and educational background, mental and physical ability, race and nationality. We are progressive Christians, agnostics, spiritual independents and other people of conscience who want to live with purpose and joy in a community rooted in love. We welcome all who desire to grow in love to claim this community as a spiritual home.

How can I get there and/or where can I park? We have a small parking lot for the first 25 cars. The church is 1.2 miles from the Cal-train Diridon station if you are walking or biking. Metered street parking is free on Sundays.


Check out our website http://svpfc.org/ for more about us!