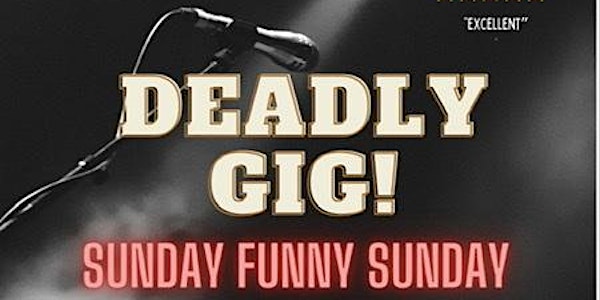 Sunday Funny Sunday 16th October
See some of the Dublin comedy scenes best up and coming stand up acts trying out new material.
When and where
Location
Anseo 18 Camden St Dublin 8 Ireland
Refund Policy
Contact the organizer to request a refund.
About this event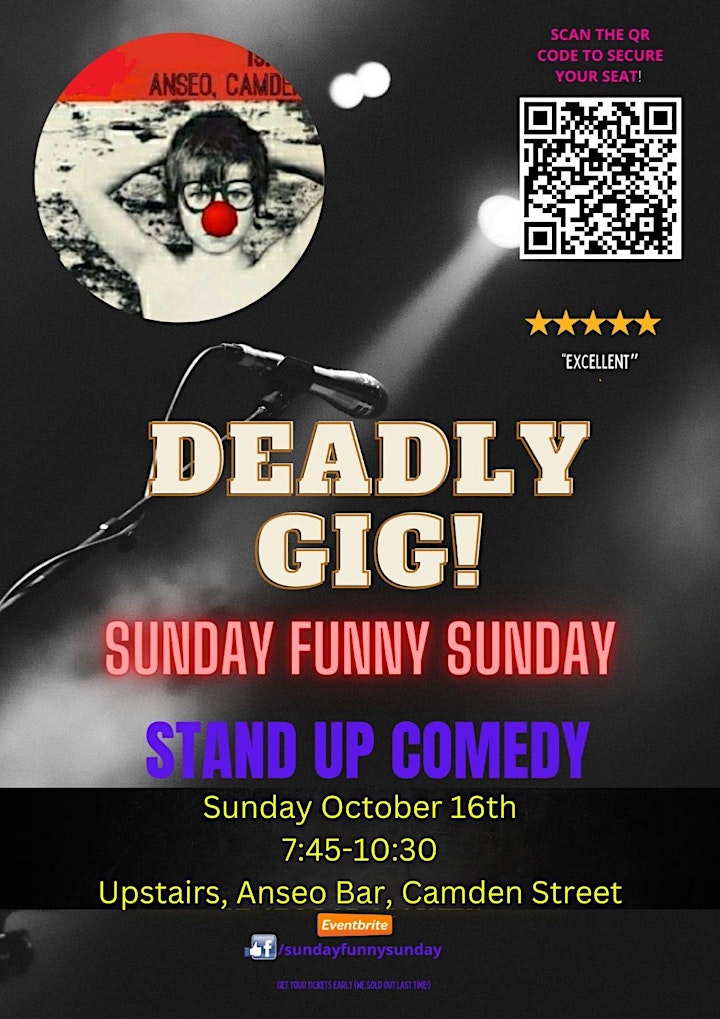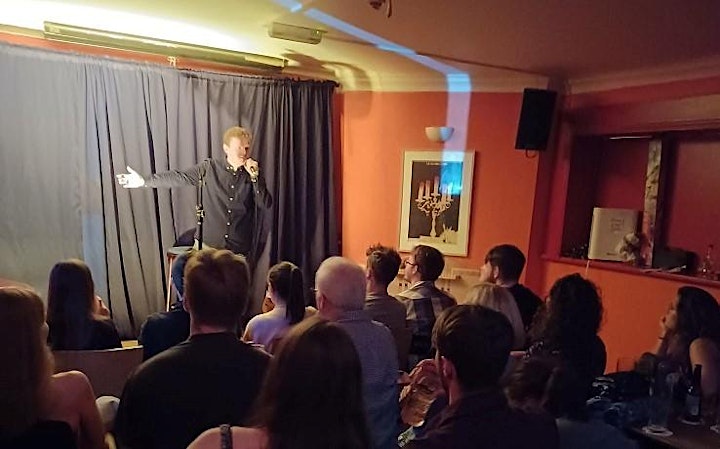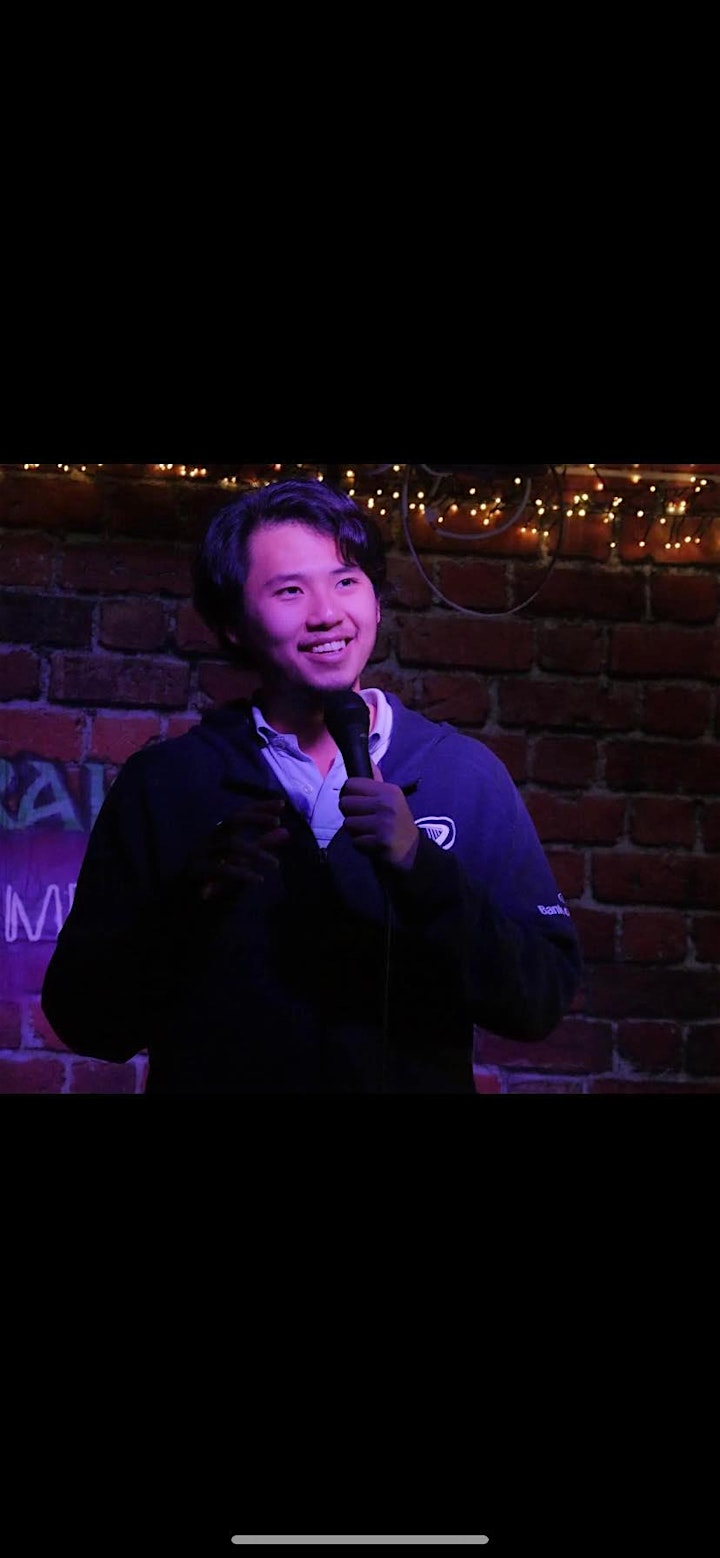 Nghia Mai will be joining us. Nghia began doing Stand Up in Scotland in 2014 and has performed his unique brand of racially-infused humour on numerous stages across the world, entertaining audiences with his colourful stories including the relentless mispronunciation of his name. In September 2019, he moved to Dublin, Ireland, to pursue further studies at Trinity College and is now immersing himself in the local Irish comedy scene. In his short time in Ireland, Nghia has already made it to the finals of a number of competitions including the Cherry Comedy Breakout Act of the Year and Dublin's Next Top Comic. He's also the host of the Xin Chao Homie! Podcast, a podcast where a panel of Vietnamese comics discuss a wide range of topics with international guests. He recently performed at the 2021 Cat Laughs Summer Series. He is a resident host at Crash & Burn Comedy, a weekly new material night.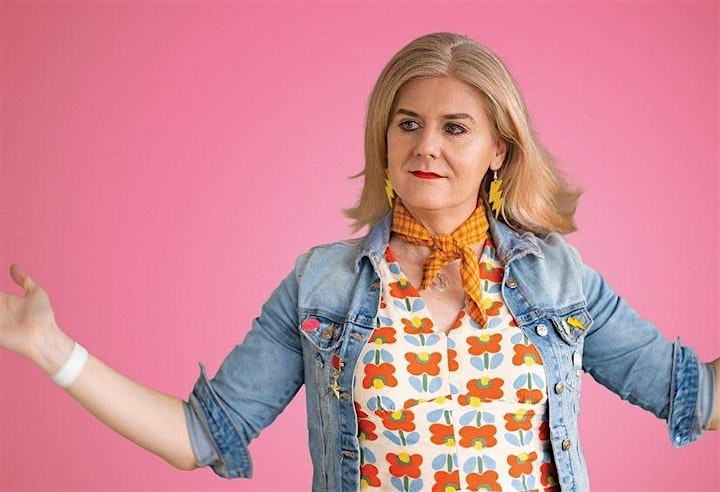 Since taking up stand up comedy in 2018, Becky Cheatle has gone on to perform at The Dublin Fringe, Edinburgh Festival Fringe & The Paddy Power Comedy Festival, as well as creating the movie-themed comedy show Retro Vision & the Night of 100 Comedians stand up comedy marathon for Culture Night.
During lockdown she co-created the online comedy collective Hysteria, which has since become the Hysteria Comedy Club in Sin É / The Sugar Club, which she also co-runs. She's directed & co-written the award winning short film Punch Line, and before she began stand up she was a comedy writer of some acclaim. However, her 50 years spent as a man received mixed reviews.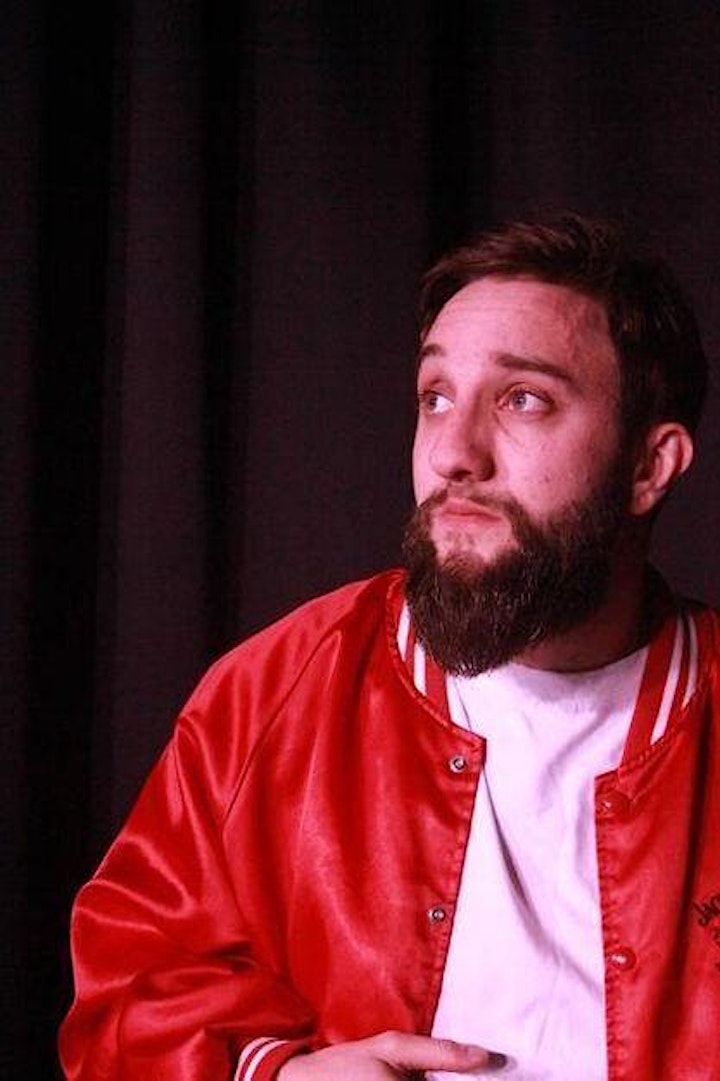 Shannon Basso Gaule is most definitely a comedian.
He started his career in New Zealand in 2019 and won Best Newcomer awarded by the NZ comedy guild in 2020. From there he toured the county with two shows he co-produced Booze and Craic and Lucky to Be Here. While also making appearances at the Classic Comedy club.
Since moving back home, he has gigged all over Ireland and Europe; making appearances at the Coco Comedy Club in Cork, The Craic Den Dublin, Hardy Har Bray, Cosmic Comedy in Berlin, and The Comedy Clubhouse in Barcelona was chosen to support John Colleary as part of Lillieplalooza in Sligo.
Shannon set up the very successful Stand up at Scraggs Comedy Club in Carlow where he is the host.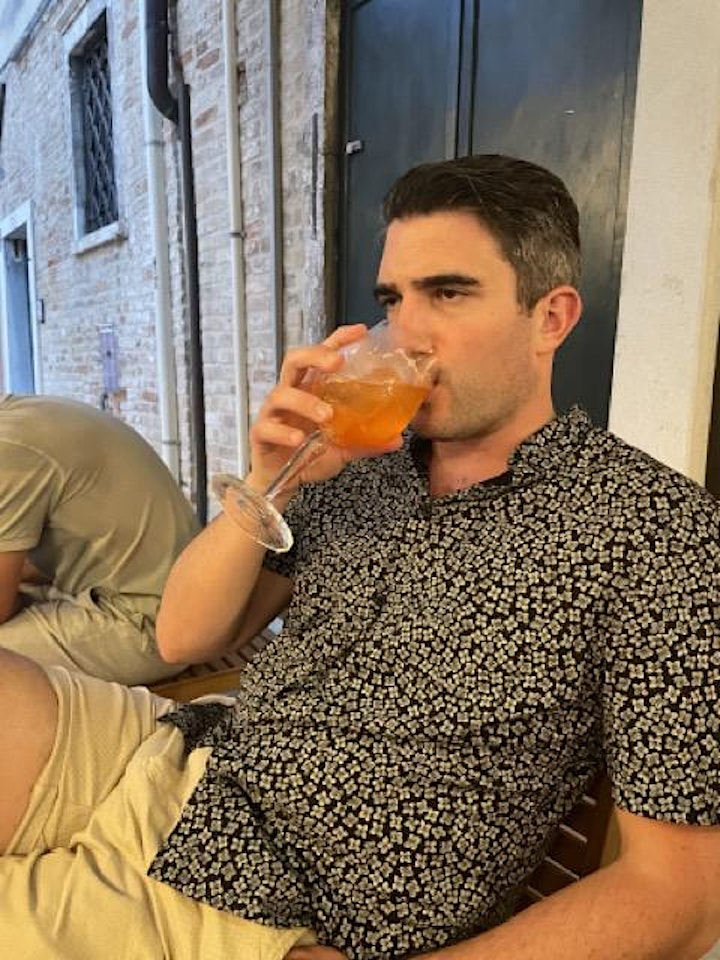 Kevin Stanton Originally from Cork, Kev started stand-up in Chicago way back in 2012 as a means to escape his horrible daytime existence of selling cheese. Since then he has performed shows in Denver, Portland, Houston and NYC (and Ireland). When he's not on stage you'll find him desperately trying to convince people that he's just about to hit his prime (in every facet of life).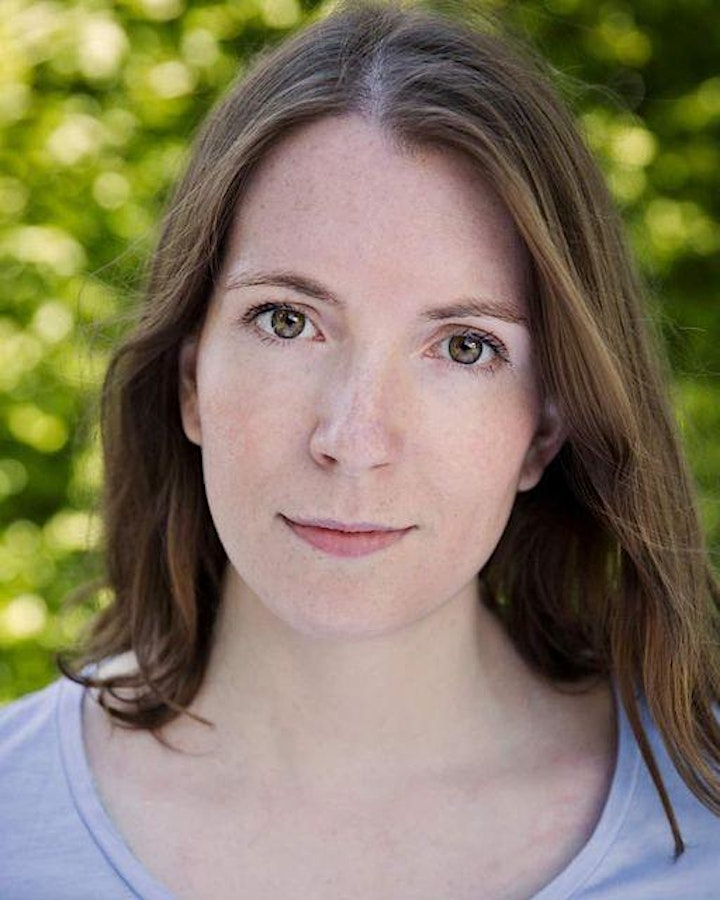 Claire Minnane is an actor and writer originally from Co. Galway. During lockdown she decided it was time to give stand-up comedy a go and has been hitting the open mic circuit with gusto. She loves cats, reality tv and MiWadi orange. She also has an unfortunate addiction to Tayto crisps.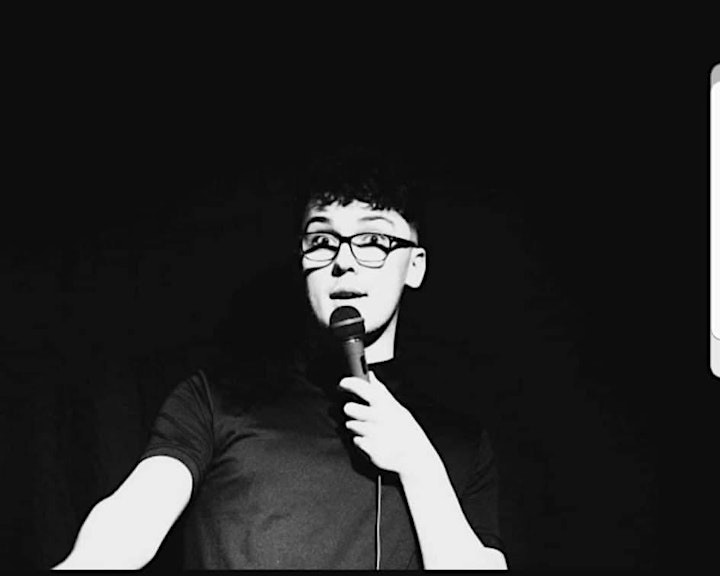 Senan Is a Dublin based comedian, who mixes Razor sharp one liners with interpersonal stories. A relative new comer to the scene. Senan can be found gigging all over Ireland , with gigs in Galway , Dublin and Cork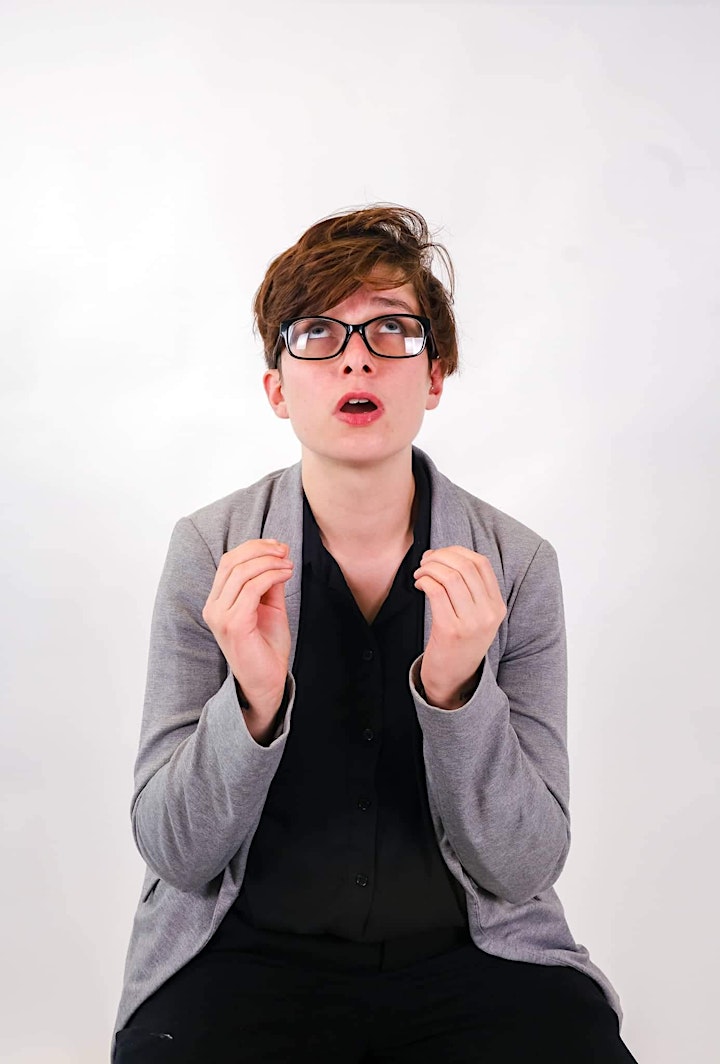 After discovering that Sue Perkins had limited use for a stunt double, MJ Stokes looked back on two decades and change of being laughed at and decided to take control of the narrative. They are co-founder of the Hysteria Ireland network, resident MC at The Nerd Herd, and ⅙ of the line-up of sold-out Dublin Fringe Festival 2020 show Token Cis. Their co-written film feature, 'Waterhorses and their Kin', was recently selected to be part of Screen Ireland's X-Pollinator development lab, and their solo show, Suicide Bees, was performed as a work-in-progress at Scene + Heard 2022.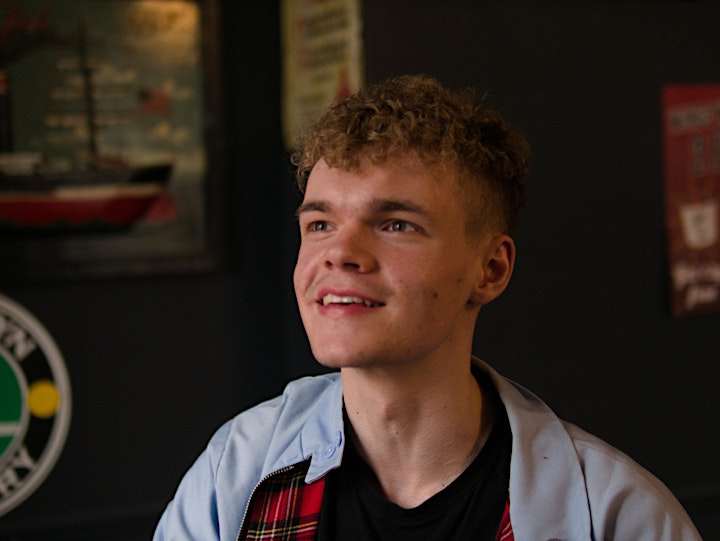 Áindréas is a comedian hailing from Co.Wicklow. He has only recently joined the comedy scene so here are some fun facts to get to know him:
- Áindréas's full legal name has six words and three languages
- Áindréas resembles three gnomes in a trenchcoat masquerading as a twink.
- Áindréas knows what you did and is very disappointed.
- 9/10 dentists would recommend Áindréas.
- When threatened by predators, an Áindréas can spit venom from over two metres away.
- Association with Áindréas is illegal in 68 countries.
While these may seem ridiculous, two of them are true!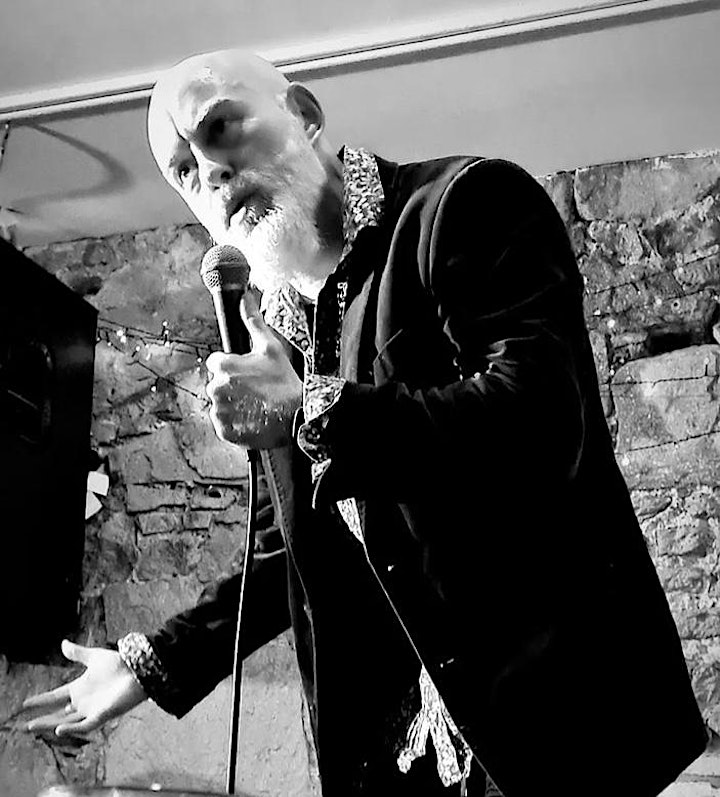 Keego began his comedy journey in February 2020, a pandemic quickly followed, some scientists say
these 2 incidents are connected. Pre pandemic Keego was gigging all over Dublin and the
surrounding counties, during the pandemic, he gigged from every room in his house via the magic of
the internet. Now that he is allowed back into the wild, Keego has performed on Culture Night, in
Whelans, The Grand Social, Workmans and is part of a comedy group called The Craic Dealers. TCD
have performed and organised gigs in Mullingar, around Dublin and kicked off an annual comedy
festival over Halloween 2021 called Eargasm.
Making people feel better by talking about his upside down potato face, his changing relationship
with his doctor, the Irish Kama Sutra and his inability to understand technology, Keego leaves the
audience happy that their lives are not …… that….bad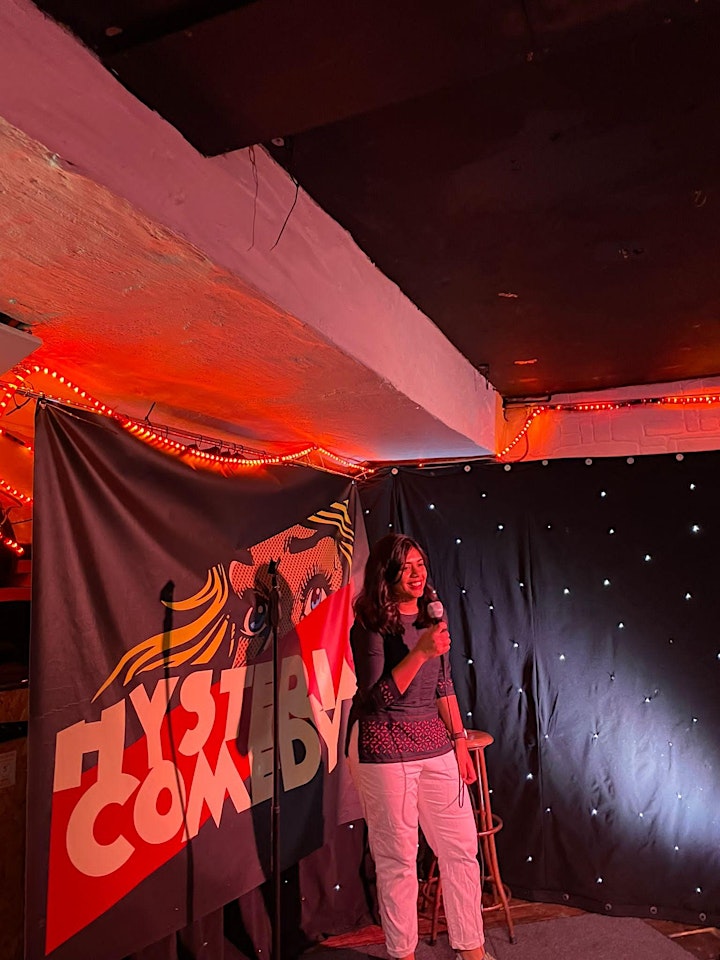 Nehal has been living in Dublin for the past 6 years (originally from Bombay) and have some lovely stories about monkeys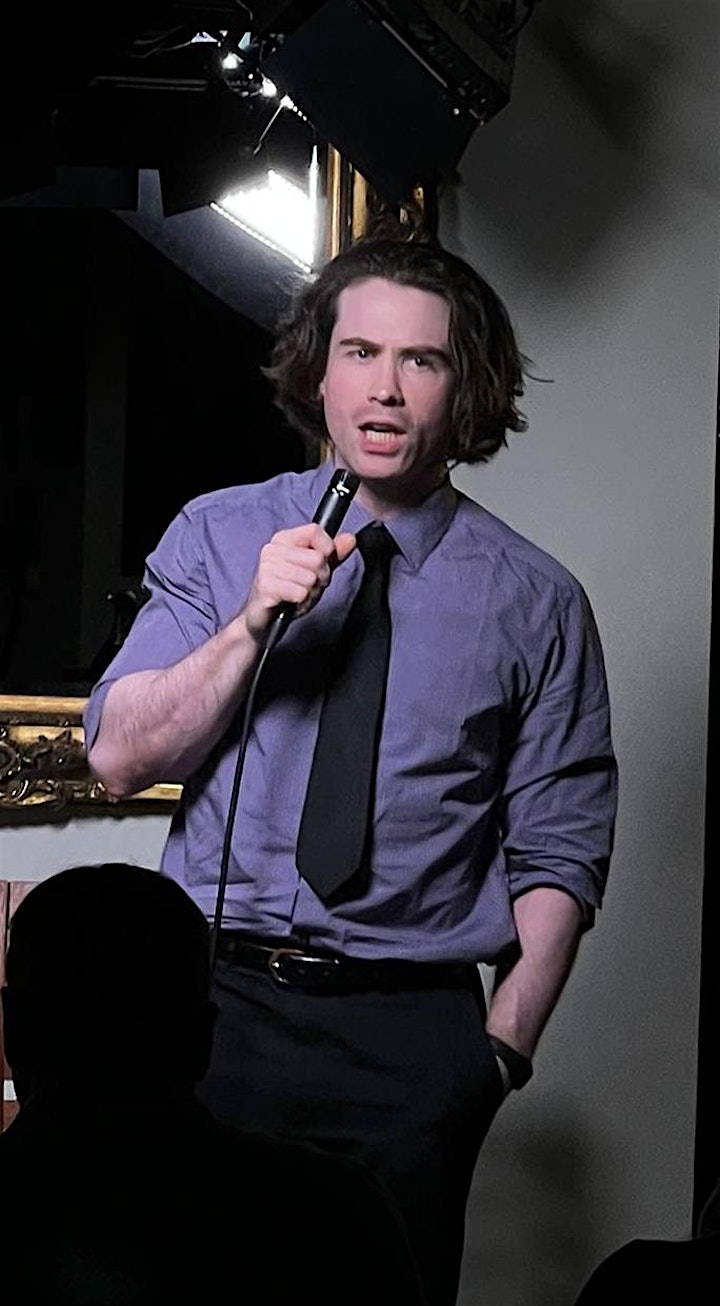 Aidan O'Sullivan-Standup comic, improvisor, podcast host, shitehawk. Aidan O'Sullivan fools some of the people some of the time.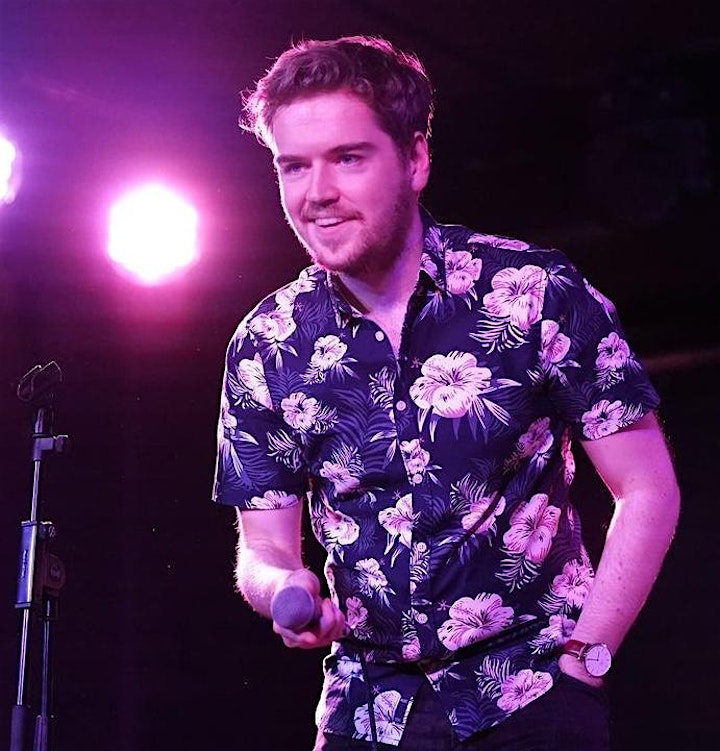 Sean Moriarty will be there!!!!!!!!!!!!!