Sundays, The Anchor welcomes back Like2Laugh Productions for more "Iron-side splitting" laughter filled evenings!
About this event
Join us for our Sunday eve stand-up comedy featuring dinner and drinks - right on the Boston waterfront! IN IGLOOS
Welcoming some of Boston's funniest with an MC, feature, and headliner each week plus some special guests! Seating starts at 6:00pm and the show will start at 6:30PM
get tix at theanchorboston.com
AND- please support the comedians with a donation (suggested $10-$20pp):
Venmo: http://www.venmo.com/LIKE2LAUGH @LIKE2LAUGH
PayPal: http://www.paypal.me/like2laugh
Cash App: http://www.cash.app/$LIKE2LAUGH
*Dress for the weather - Hoodies $30 - Tank tops $15 - Outdoor amphitheater - AND/OR mezzanine covered area*
*USS Constitution cannon salute at sundown*
*Post show meet and greet - Anchor OPEN til 11pm*
*Water Taxi to Pier 4 - Charlestown Ferry (see schedule) - 1st Ave Street Parking FREE on Sundays - ~20 min walk from North Station*
We're glad you LIKE 2 LAUGH, so get ready to!
The Anchor revitalized an otherwise desolate Shipyard Park in 2019 bringing lights and life & a vibrant food and drink menu, music, and more to the park in addition to supporting the arts, the community, and beyond. [https://charlestownbridge.com/2020/01/23/the-anchor-found-success-in-2019-welcoming-visitors-from-charlestown-as-well-as-all-50-states/]
Sunday Funny Day is produced by Like 2 Laugh Productions, hilarity since 2003. [http://bostonvoyager.com/interview/meet-josh-filipowski-like-2-laugh-productions-boston-cambridge-mission-hill-somerville-lynn/]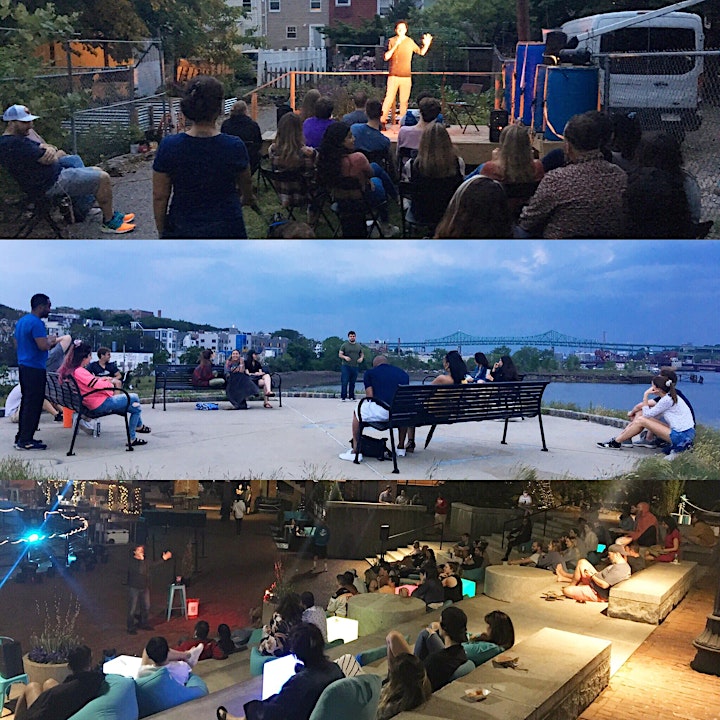 Organizer of Sunday Funny Day: Stand-Up Comedy at The Anchor, Charlestown
Continuing its commitment to comedy, Like2Laugh presents talented comedians from New York City, Los Angeles, Boston and beyond at local venues, major comedy clubs, colleges, corporate events, fundraisers and more.
Coupling comedy shows with social atmospheres, we have entertained audiences with hilarity since 2003.