About this Event
Join us OUTDOORS on Sunday, September 20th for an evening of fun with award-winning performers and specialty cocktails hosted by Baltimore's very own drag housewife, Pariah Sinclair. Enjoy a casual nightcap with r.bar and outdoor dining with our food hall stalls as you hang out.
PERFORMANCES BY:
Pariah Sinclair - Baltimore's Drag House Wife
Evon Michelle - Baltimore's 2020 Drag Queen of the Year
Druex Sidora - The Dancing Doll of the DMV
???
* Please note, line up is subject to change
This show is sponsored by r.bar, Jack Daniel's®, SpeakEasy Noir, and the Garage at R.House
We highly encourage tipping our performers. If you like what you see, let us know by spreading the love to their Venmo, Paypal and CashApp links! We will have a printed program for ease of reference ready at your table!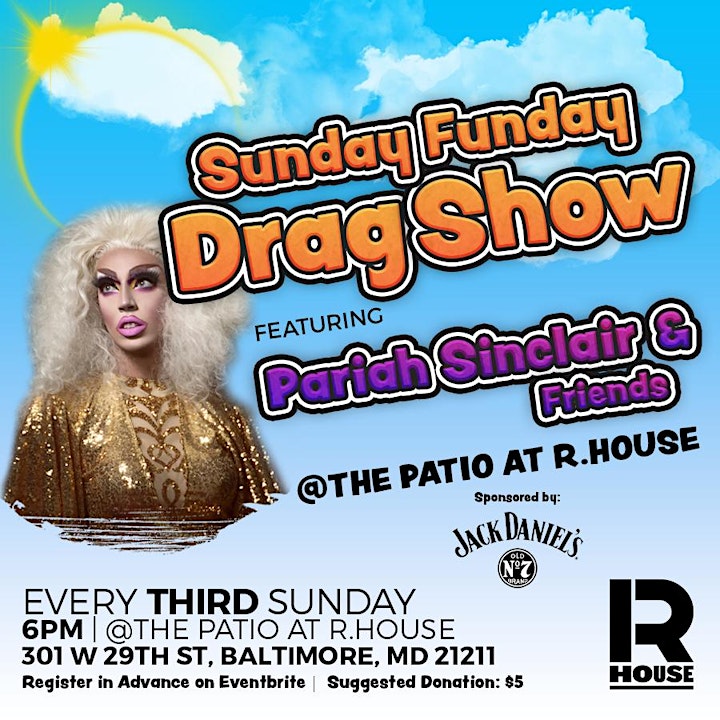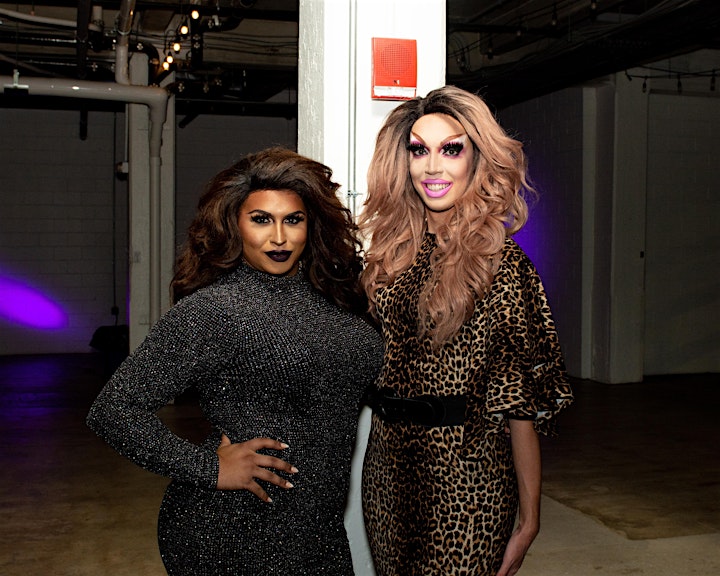 TICKET TYPES
$50 Reserved Table Seating For Up To 5 People
While this is not a traditionally seated drag show and it takes place outdoors on our patio, we are offering reserved table seating for up to 5 people in a group. In compliance with Baltimore, Maryland and the CDC guidelines for social distanced outdoor events, we are only offering 5 tables for parties of 5 or less. All ticket sales go towards paying our performers directly during these difficult and unconventional times.
$5 Donations
While this is not a traditionally seated drag show and it is outdoors on our patio, we are grateful for your donations. All donations go towards paying our performers during these difficult and unconventional times. Of course, we welcome larger donations as well! Please note having a donation ticket does not guarantee seats on the patio and we must follow all Baltimore, Maryland and CDC guidelines for social distancing.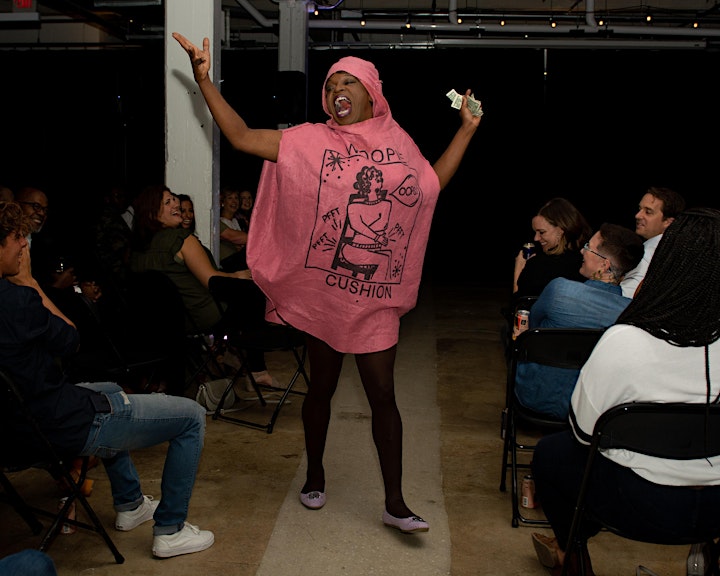 GIVEAWAY PRIZES
We're so grateful for the amazing brands that support our show, our performers and our audience. If you're interested in being a sponsor for this show or future R.House events, send an email to marketing@r.housebaltimore.com
Jack Daniel's: Several winners have the chance to receive all kinds of swag including T-Shirts, Coozies, sunglasses, shot glasses and more!
r.bar: One winner will receive a $15 R.House giftcard. Our giftcards can be redeemed at r.bar and at each of our food stalls.
SpeakEasy Noir - One winner will receive a 2 hour private or group virtual SpeakEasy Noir sensual movement session. If you opt for an online group experience, please note the group capacity is set to a maximum of 5 participants. (valued at $350)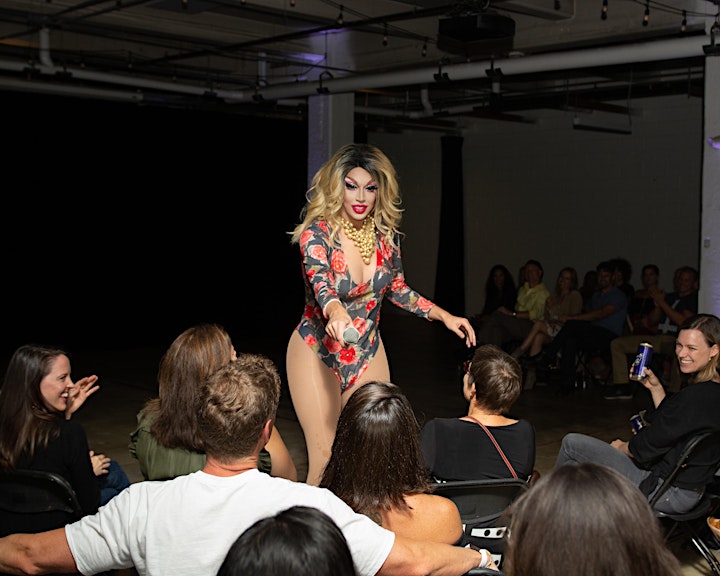 Subscribe to our email list for first access to events & tickets: http://bit.ly/RHouseEmails
ABOUT JACK DANIEL'S: Jack Daniel's®, the world's best selling whiskey, comes from North America's oldest registered distillery, the Jack Daniel Distillery. The Distillery, founded in 1866 by Mr. Jack Daniel in Lynchburg (pop. 361), Tennessee, is one of the most well-known producers of whiskey in the world. Jack Daniel's Tennessee Whiskey is made with the finest corn, rye and barley malt. Its distinctive character is a result of natural fermentation, careful distillation, and use of the Distillery's iron-free water from the Cave Spring that runs at a constant 56° F.
ABOUT SPEAKEASY NOIR: SpeakEasy Noir is a sensual movement experience & an immersive mind-body wellness practice. Participants explore Power, Pleasure & Play through erotic movement and emotional expression. Their rituals and healing arts promote freedom and personal transformation through creative play.
ABOUT R. BAR: To take a seat at r.bar is to take a chance on a new spirit, to take a chance on meeting a new friend, and to take the chance you won't leave 'til last call. r. bar features stellar cocktails, craft beers from Baltimore and beyond, and wines to pair with each stall. Pick your potion, and we'll serve it up — or on the rocks. Welcome to your bar, my bar, r. bar.
ABOUT THE GARAGE @ R. HOUSE: "The Place to Come Together in the Heart of Baltimore." The Garage at R. House is a 6,500-square-foot industrial-chic style space perfect for private and public events of up to 350 people (pre-COVID). With exclusive r. bar beverage service and endless production possibilities, The Garage promises a memorable event setting.
Flyer Design by Studio Creative Group
Photography by Studio No. 5 Baltimore