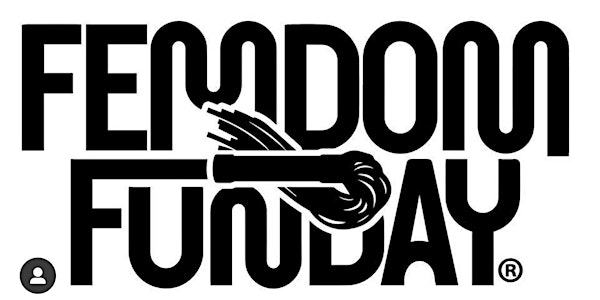 Sunday Femdom Funday
Bringing together Arizona's fabulous community of Lifestyle & Professional Dominants & those who love US! LGBTQIA WELCOME
When and where
Location
The Den Of Indomitus 2145 West Grant Street Phoenix, AZ 85009
About this event
Bringing together Arizona's fabulous community of Lifestyle & Professional Dominants & those who love US!
LGBTQIA WELCOME
21+ w/ ID
BYOB-no glass
I will be offering food, mixers, sexy party games, 4 themed rooms, BDSM furniture, and a welcoming atmosphere! We don't kinkshame! ALL folks are welcome, regardless of identity, experience in the BDSM world, or lifestyle. There will be opportunity for learning moments all night long from The ladies of The Den and guests alike, making it perfect for folks new to kink or more experienced kinksters looking to share their knowledge. A Chill & Non-judgemental atmosphere. Bring your own implements/toys & cleaning supplies.
Hosted by Domina Kira
Special Guest Performances by
Madame Rose
Lady Linni & Princess Kimmi
Special Guest Appearances by
Goddess Elizabeth , Dana Desmona , Miss Luna, Mistress Claudia Monet , Mistress MsMadyson, Ash Fatale, Belladonna Fox, MissSerpentress, Miss Kristy, The Lady Sophia, Goddess Steele, Goddess Aya, Mistress Lenore, Lady Maegaery, Mistress Celene.
Exclusive beta cuck only cuckold after party! 830pm-930pm
beta cucks only! If you plan on attending the cuckold after party do not buy a Sunday Femdom Funday ticket because you will reveive 1 FREE tickets w/ your purchase of your cuckold after party ticket!
$25 for Single men
$15 for Single Women,Trans, Nonbinary Folks/CDs
$40 for Couples-see ticket description for poly option
$40 exclusive beta only cuckold after party deposit/vetting; (See ticket for pricing and additional information)
No ticket sales at the door/All ticket sales are final/Doors close 6PM
There are 2 parties this night; Sunday Femdom Funday and The Cuckold After Party. Please read each ticket description for more details. You do not have to purchase a ticket to Sunday Femdom Funday to be admitted to the cuckold after party.
Once you have purchase a ticket, I will email you rules/etiquette and give you the address. Prior consent for certain types of play is required. Extra vetting & deposit required for cuckold after party. I have the right to refuse entry or tickets to anyone.
Unable to buy a ticket online?-Msg Lady Linni on fetlife, or any of Her social media EXCEPT FACEBOOK.
See you there!