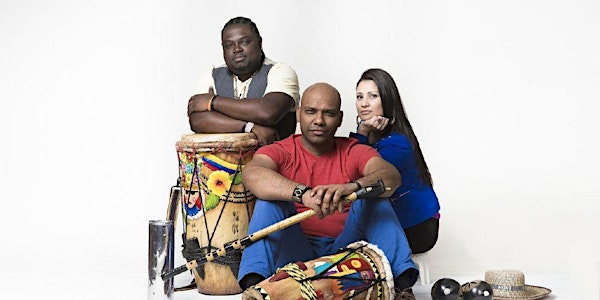 Sunday Concert at Central Library with Grupo Rebolu
When and where
Location
Queens Central Library (Auditorium) 89-11 Merrick Boulevard Jamaica, NY 11432
Description
Grupo Rebolu, an Afro-Colombian musical ensemble comprised of some of the finest Colombian musicians in the United States, was created by Ronald Polo (vocalist/composer/gaitero), Morris Canate (master folkloric percussionist), and later on Johanna Castaneda (vocalist/musician), to promote the rich musical traditions of their ancestors, the African descendants of Colombia's Caribbean coast. From traditional songs to original compositions, Rebolu's repertoire is loaded with energy, history, and danceability. The band's unique reinterpretations of traditional Afro-Colombian rhythms such as gaita, tambora, chalupa, and bullerengue, among others, make it extremely well suited not only for festivals and cultural events but also for nightclubs.
Grupo Rebolu es un conjunto musical afro colombiano representado por algunos de los más finos músicos colombianos en los Estados Unidos. El grupo fue creado del deseo y amistad de Ronald Polo (vocalista/compositor/gaitero), Morris Canate (percusionista folklorico) y mas adelante Johanna Castaneda (vocalista/músico) para promover las ricas tradiciones musicales de sus ancestros; los Afro-decendientes de la costa caribe de Colombia. De canciones tradicionales a composiciones originales, el repertorio de Rebolu está cargado por energía, historia y dancibilidad. Sus reinterpretaciones únicas de ritmos afro colombianos tradicionales como Gaita,Tambora, Chalupa y Bullerengue, entre otros, hacen esto sumamente satisfactorio no sólo para festivales y acontecimientos culturales, sino también para clubes nocturnos y mas.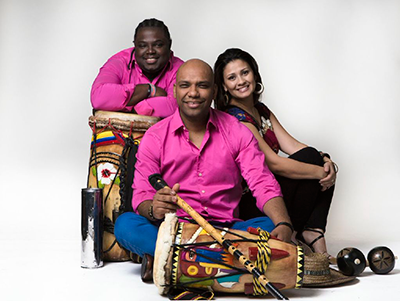 Featured Reviews

"Grupo Rebolú is said to be North America's most original and danceable Colombian music experiencesoulful yet joyous dance music guaranteed to keep you moving". - Bangor Daily News
"Rebolu breathes in the powerful indigenous, European, and African traditions and shouts Colombia. Rebolu is a full-on experience from star to finish; authentic and traditional yet entirely original." - Mateo Mulcahy, Programmer The Old Town School of Folk Music
For more information on Grupo Rebolu, visit www.gruporebolu.com
---
The Sunday Concert Series at Queens Central Library spotlights world music which is many different styles of music from around the globe including folk music, ethnic music, traditional music, indigenous music, neotraditional music, and music that combines more than one cultural tradition.