A Spiritual Experience you will enjoy with a heart wide open, Immersed in Spirit, Inspired and uplifted by Love.
About this event
Join Rev. Dr. Kimberley Harrell, Interfaith Minister, Cindy Zontek, BTh and Vocal performance by our Musical Guest for a Spiritual Experience. We are spiritual beings living a physical experience. Join us in Celebration this Sunday, God is Good all the time. - Join Via Livestream @unityofgulfport
A Vibrant, Exciting, Inspirational Service grounded in New Thought principals and practical Spirituality for your everyday life. We are a diverse and inclusive Community! All are welcome!
We will be outside in the Wholy Beauty of Nature in an amazing Garden at 2620 58th Street South -Gulfport.
PARKING: You may park on 26th Ave and come down the alley to the blue fence gate or park at Wood Ibis park on 58th Street and walk 1/2 block to the two story grey/blue house and walk down the Alley to the backyard gate.
Join Us via Livestream @unityofgulfport on Facebook and YouTube.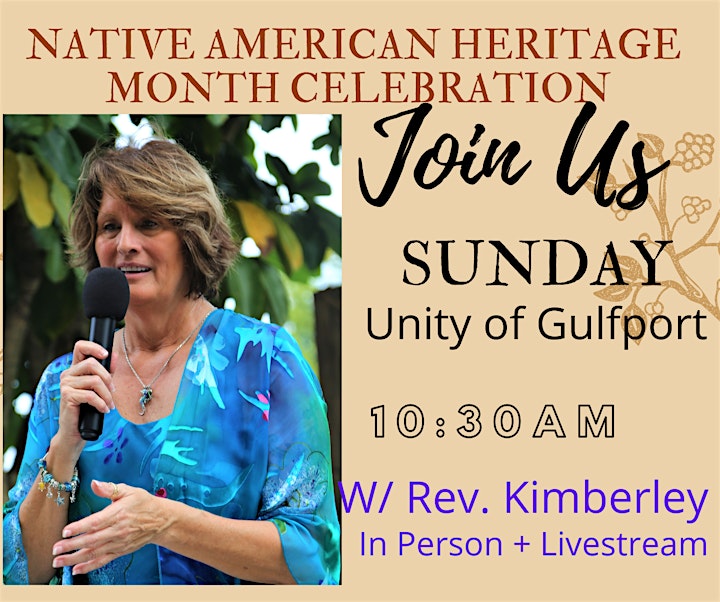 Organizer of Sunday Celebration Experience, Rev. Kimberley via Livestream or In_Person