Event Information
Location
Pleasant Green Farms
471 Winding River Road
Hillsborough, NC 27278
Description
Please join us at Pleasant Green Farms for our third "Sunday at the Farm" event, August 13 from 4-6 p.m. You won't want to miss this afternoon with acclaimed cookbook author and teacher, Nancie McDermott, who will join us to discuss her newest book, Fruit (part of UNC Press's popular "Savor the South" series).
Fruit collects a dozen of the South's bountiful locally sourced fruits in a cook's basket of fifty-four luscious dishes, savory and sweet. From refreshing Strawberry Shrub to decadent Persimmon Pudding, McDermott serves up incredibly tasty recipes while taking readers on a journey into the South's diverse culinary traditions.
McDermott, a North Carolina native, is the author of thirteen cookbooks and a popular teacher and speaker. We're delighted to welcome her to Pleasant Green farms, where she'll serve treats from Fruit and let us in on the stories behind her exquisite recipes. Books will be available for purchase, thanks to Hillsborough's Purple Crow Books.
The event is free, but registration is required (space is limited, and we want to be sure to have enough food and drink on hand!).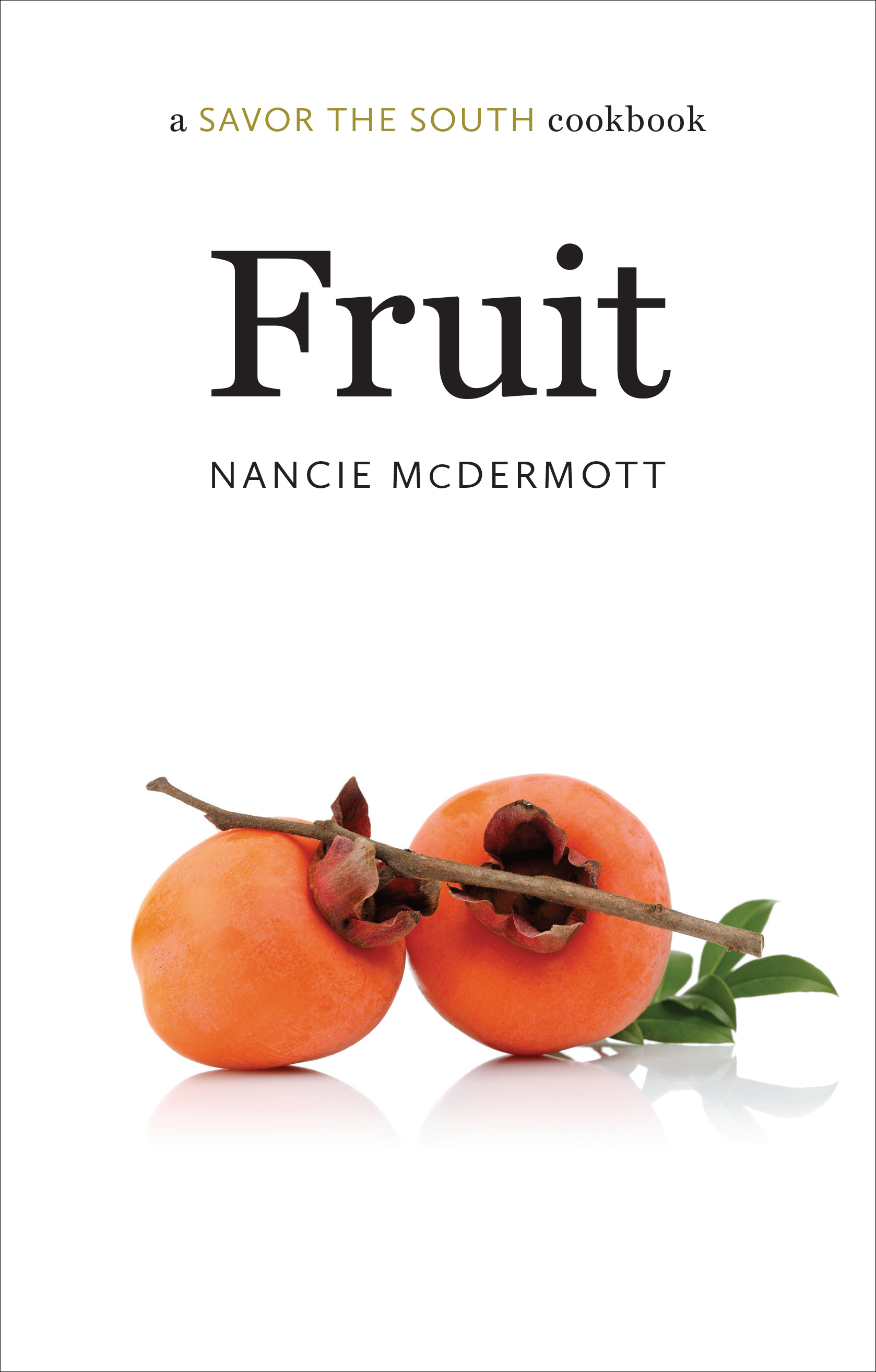 Date and Time
Location
Pleasant Green Farms
471 Winding River Road
Hillsborough, NC 27278