Join Santa for a private ZOOM Meet & Greet form the North Pole. Share wish lists, sing a song or two. JUST $25 for 10-minutes
About this Event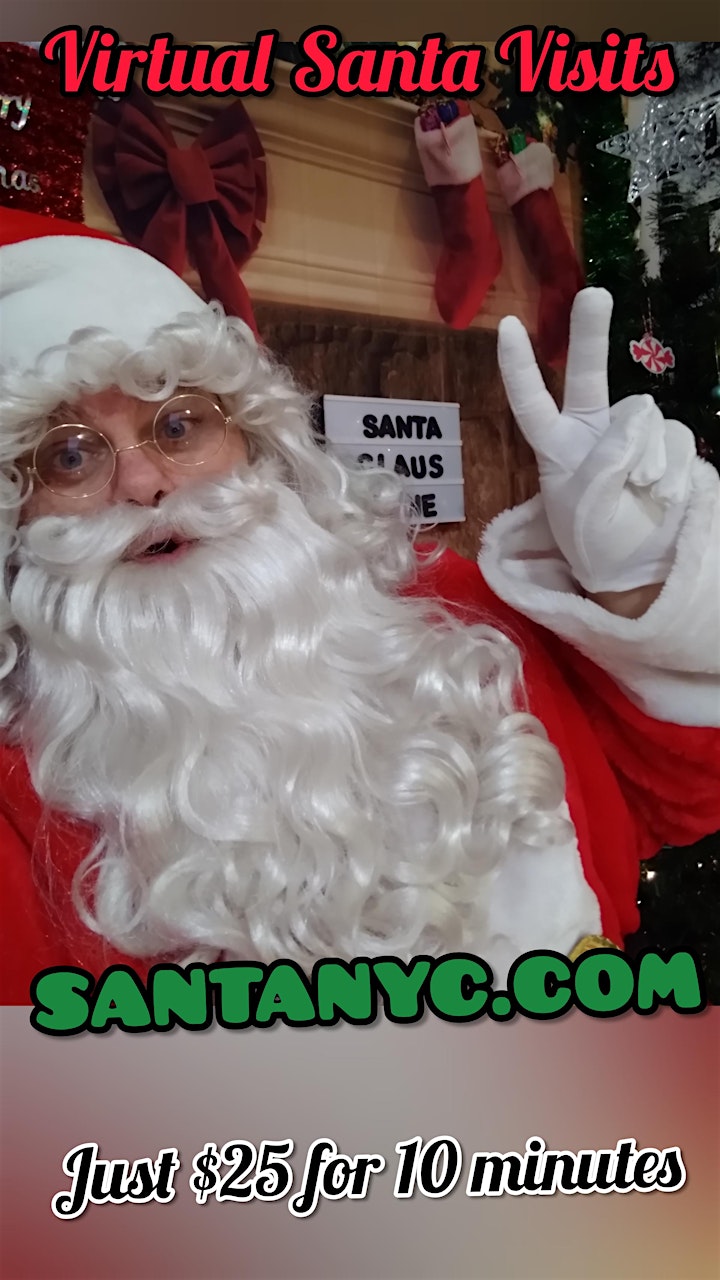 MERRY CHRISTMAS!!!!! We hope you are excited to chat with Santa. Santa is here to hear your wish lists and sing a song. He has millions of boys & girls to see so have your lists ready so you don't forget the important stuff!!!!
Email Questions and full wish lists to eightimprov@gmail.com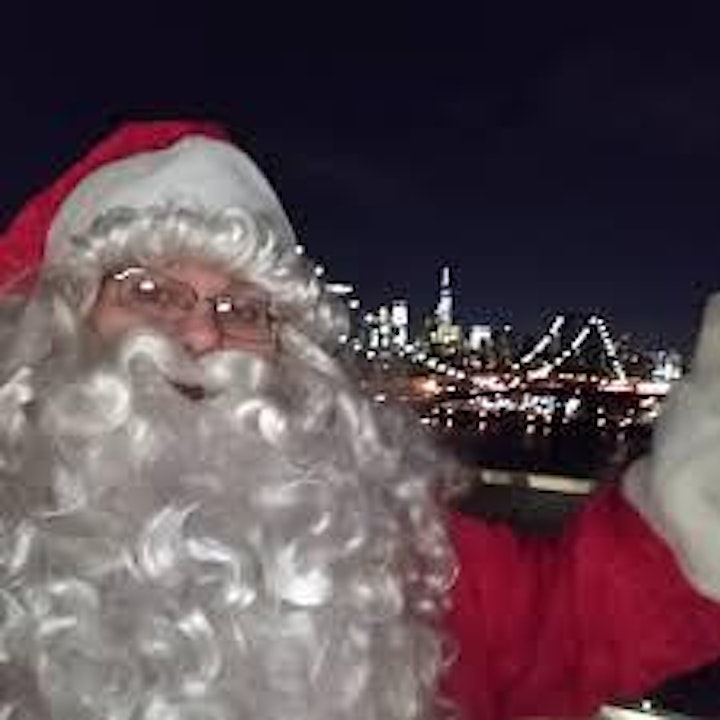 Parents:
Additional Dates & Times available www.santanyc.com
After payment for session is complete, register for your ZOOM time (LINK provided automatically).
Log on up to 5 minutes before session time. When you log on you will be in Santa's Waiting Room. An elf will let you know when you are next. Santa will see you by the end of the 1/2 hour time frame.
You may record the session via ZOOM controls. If you share publicly we only ask to include a link to www.santanyc.com.
Each family will get up to 10-minutes to share wish lists with Santa.
How about a private party with Santa, $50 for up to 30-minutes. Invite others family and friends to join form around the world.
Additional Times (Manhattan, New York times, please adjust accordingly if joining Santa form other parts of the world.) www.santanyc.com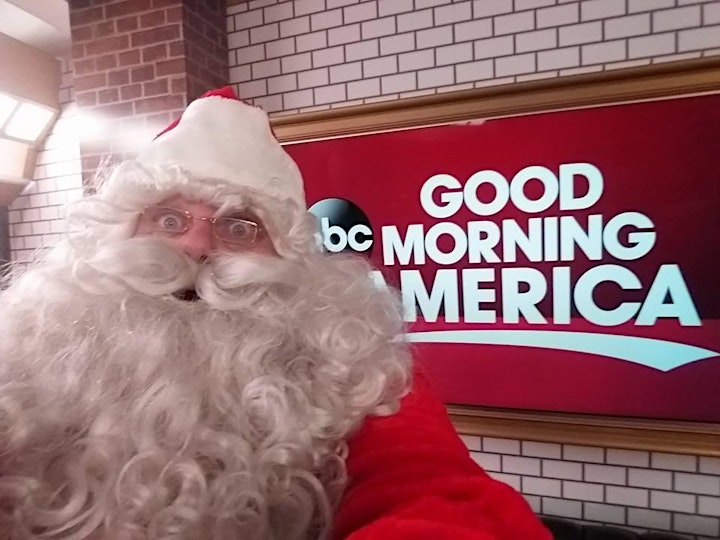 NYC Santa has Appeared on TV, Off-Broadway and numerous private and public events through out the New York City area and beyond including Madison Square Garden (with Buddy the Elf for St. Johns Basketball – Chris Mullin's first home game as coach), Arthur Ave, Little Italy, Broadway Comedy Club (Elfprov, Santa's Sing Along Adventures, 27 Santa's and an Elf Called Kevin), Morgan Stanley, Milbank, Wieden+Kennedy, etc.