Description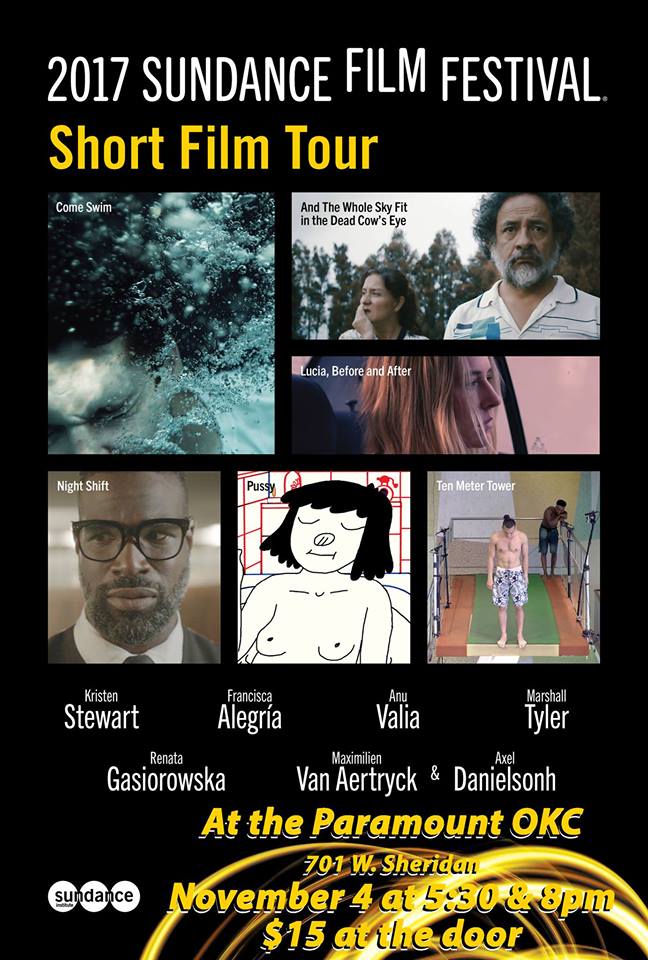 The Paramount OKC is proud to present the 2017 Sundance Film Festival Short Film Tour on Saturday, November 4th at 5:30pm then again at 8pm.

This 95-minute theatrical program of seven short films selected from this year's Festival, widely considered the premier showcase for short films and the launchpad for many now-prominent independent filmmakers for more than 30 years. Short on time but big on style, the Short Film Tour features a wide variety of storytelling, including fiction, documentary and animation from around the globe.

Mike Plante, Senior Programmer for Sundance Film Festival, said, "For the past few years, our Short Film Tour has traveled across the United States to reach new Audiences who might not get a chance to see these amazing films. This year's program will make you laugh, cringe and maybe even question your entire life, but it certainly will not disappoint."

Join us at the Paramount OKC (at the corner of Lee and Sheridan) on Film Row November 4, at 5:30p or 8pm for the 2017 Sundance Film Festival Short Film Tour. Tickets are $15 at the door.