SUN OF THE SOIL: THE STORY OF MANSA MUSA-SCREENING AND Q&A WITH PRODUCER
SUN OF THE SOIL: THE STORY OF MANSA MUSA-SCREENING AND Q&A WITH PRODUCER AND DIRECTOR Join us for a screening of the film Sun of the Soil
About this event
Please stream live here:
You Tube
You tube Link: https://www.youtube.com/watch?v=UKM8ddnWjco
Facebook
https://www.facebook.com/si.africanart/posts/sun-of-the-soil-the-story-of-mansa-musa-documents-malian-artist-abdou-ouologuems/6747968455220695/
Thursday, August 26th, 2021, 4:00 p.m.-6:00 p.m. This film screening geared towards middle and high school students is a wonderful introduction to the story of Mansa Musa and the art of filmmaking. The documentary "Sun of the Soil: The Story of Mansa Musa", a documentary short film on Malian artist Abdou Ouologuem's immersion into the historical legend of the 14th century emperor. A screening of the film will be followed with a Q&A with the writer and producer of the film, Ladan Osman, led by educator Pier Penic. Director Joe Penney will also join us for the discussion as well. Students will learn how the power of film helps us to understand the past. K-12 educators may also register for this film screening. This program directly connects with the exhibit Caravans of Gold and is supported by The Lilly Endowment Grant.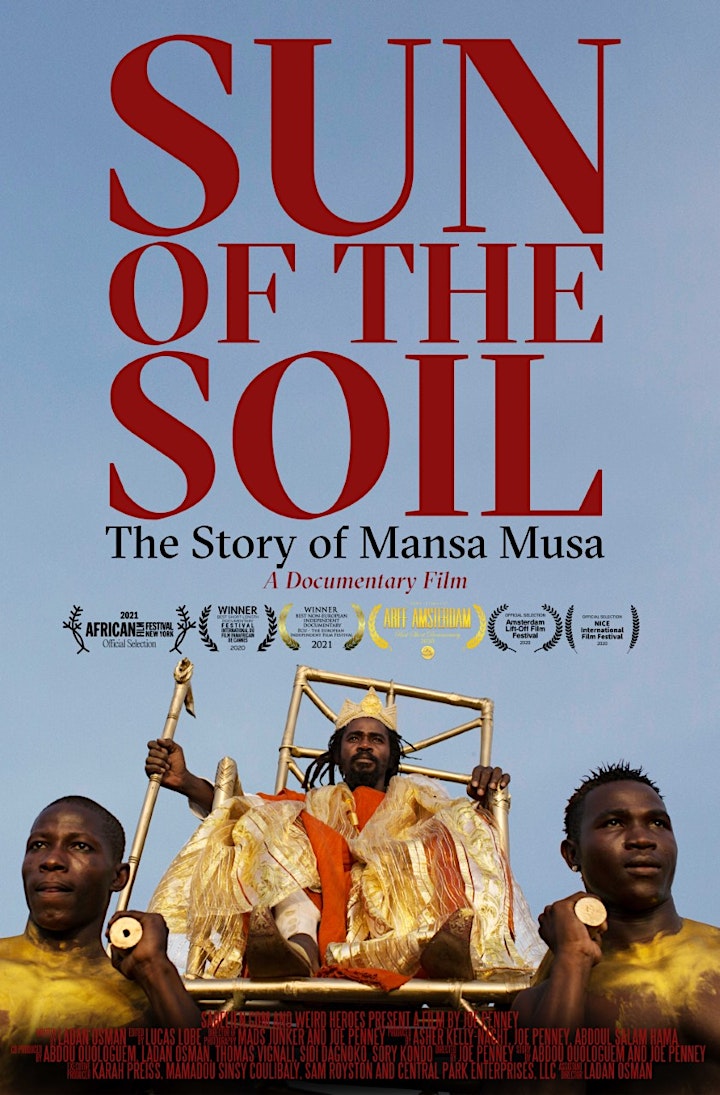 Organizer of SUN OF THE SOIL: THE STORY OF MANSA MUSA-SCREENING AND Q&A WITH PRODUCER