Description
The Sumter Community Emergency Preparedness Event has been created for the sole purpose of helping Sumter community be prepared in case an emergency happens offering 20 free classes.

Emergencies can happen to anyone, at any time. A house fire, losing one's job, a medical emergency, a natural disaster- is your family ready for these disasters?

Some people ask, how can you possibly prepare for such events? Join us on Saturday, September 7th, to find out what steps you can take to help your family weather rough times.

There are a lot of things families can do before disaster strikes to prepare, that's what this event will focus on. The Workshop schedule is as follows: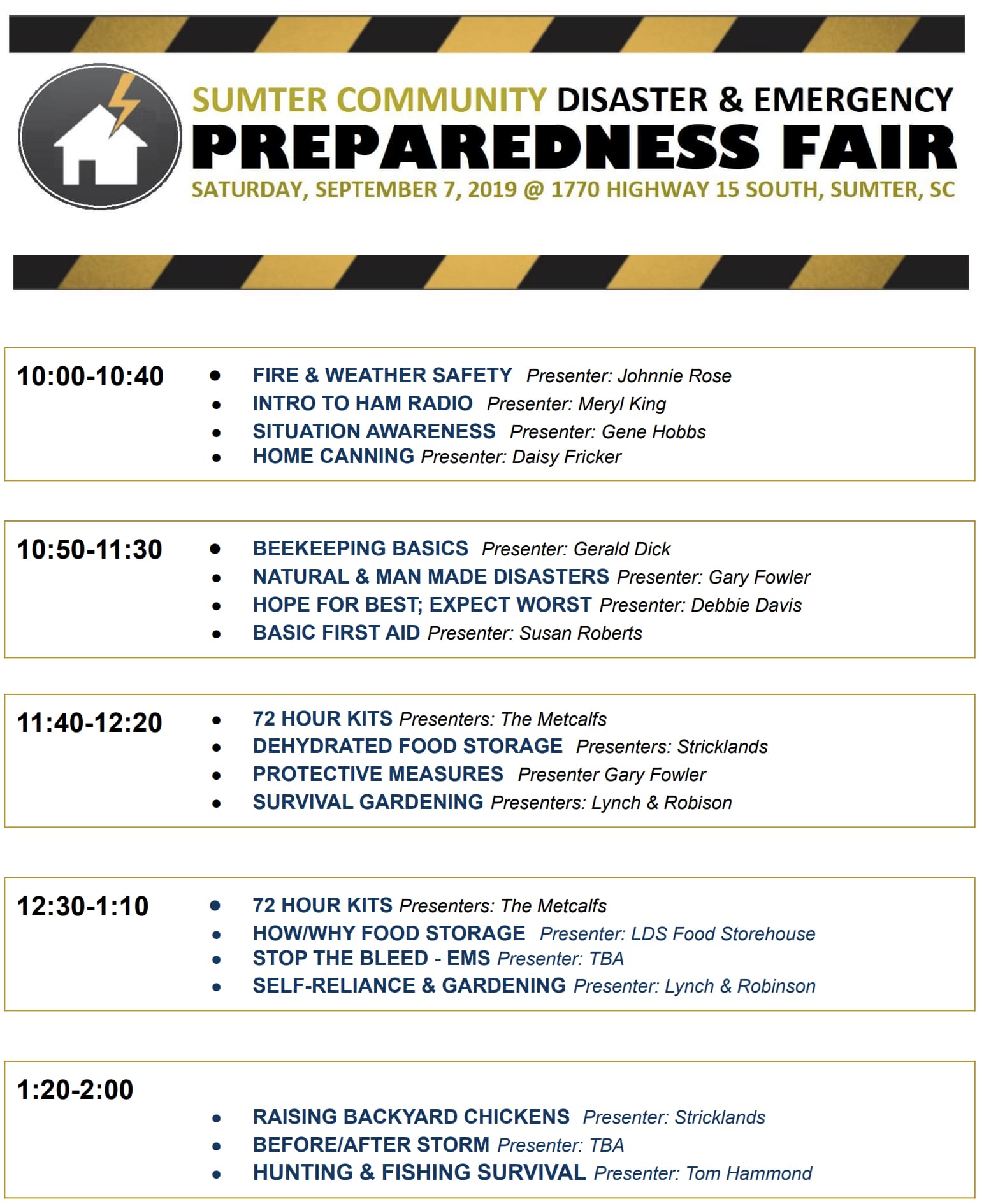 Additionally, there will be an exhibit hall with booths from community organizations focused on helping families prepare for, and respond to, disasters and emergencies.
All of these courses and resources are FREE.
Save your spot at the workshops by reserving your ticket today!
Class descriptions are found in the images below.