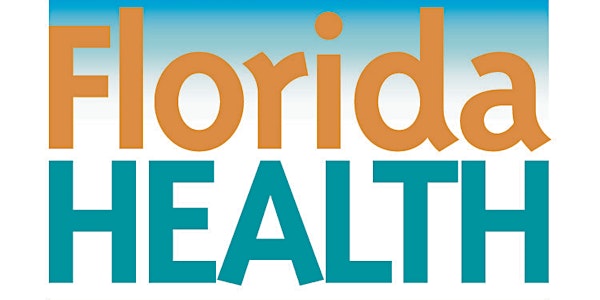 Sumter CHD COVID-19 Vaccination for 65 or older-1ST DOSES ONLY
COVID-19 Vaccination Drive Thru for those 65 and older-FIRST DOSES ONLY
When and where
Location
Wildwood Community Center 6500 Powell Road Wildwood, FL 34785
About this event
**There are 360 registrations available for each event date (3/1, 3/3, 3/5, 3/8, & 3/10) for a total of 1,800 registrations. You can register up to two individuals at a time. These events are for those needing a FIRST VACCINATION ONLY.
**Each guest is asked to bring their Eventbrite registration ticket and a valid form of identification (Driver's License, passport, etc.). If you do not have a printer, please write down the order number provided after successful completion of registration.
**If you have a bleeding disorder or if you are currently taking a blood thinner medication, you will be required to either have a doctors note of clearance for vaccination or you will be asked to sign a waiver.
**Please note: a calendar reminder or calendar invitation is not an Eventbrite registration ticket. You must have an Eventbrite registration ticket.
**This is a drive thru only, please follow prompts on-site and do not exit your vehicle unless asked to do so by staff. Please arrive during your designated 1-hour time slot.
**The COVID-19 vaccine being administered is the Moderna vaccine which will require a second booster vaccination. The Moderna COVID-19 Vaccine Information Sheet for Recipients can be found at this link: https://www.fda.gov/media/144638/download. The vaccination pre-screening form can be found at this link: https://www.cdc.gov/vaccines/covid-19/downloads/pre-vaccination-screening-form.pdf. It is not necessary to print these forms beforehand.
**The Sumter County Health Department will automatically schedule you for your second vaccination.
**Please review the following HIPAA notice prior to your appointment: http://www.floridahealth.gov/about/patient-rights-and-safety/hipaa/_documents/notice-of-privacy-practices-9.2017.pdf
Questions can be directed to AskSumter@FLHealth.gov or by calling our main line at 352-569-3102