Summit 2038 Community Listening Session — Visioning the Next 20 Years
Description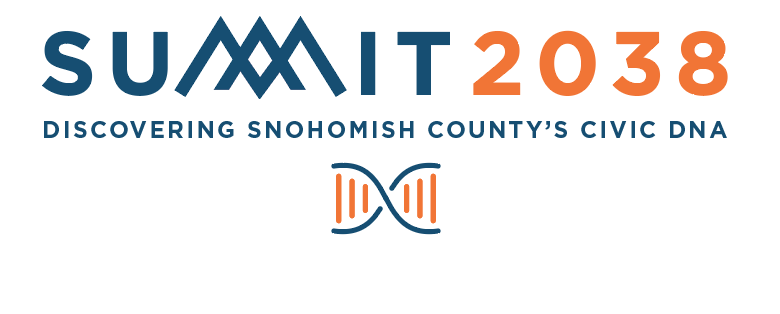 Our August Lunch with a Leader event is a sneak preview of Summit 2038 — a one-of-a-kind all-day visioning event for Snohomish County!
Sit down with a focus group to talk about defining the civic DNA for our community.
We want to hear from you!
How would you describe Snohomish County? Where do you see the county in 5 years? 10 years? 20 years? Bring your ideas, questions, concerns, hopes and solutions and we'll bring the lunch!
Tickets go quickly, so don't miss your chance to chat about what's ahead for Snohomish County.
Thanks to our generous sponsor, Sno-Isle Libraries Foundation, LSC is able to offer this opportunity at no charge. Space is limited and we often have a waiting list, so reserve your seat today.
This Lunch With a Leader event is open to the community! Join us and learn how crucial civic engagement is to our community.