SummerTASTE: October-10 CHOCTOBERFEST - Wine, Beer, and Chocolate!

Wednesday, October 10, 2012 from 7:00 PM to 9:00 PM (PDT)
Event Details
SummerTASTE: October 10th
Choctoberfest -
Wine, Beer, and Chocolate!
To see pictures from past SummerTASTE events: Click Here

SummerTASTE was featured in Forbes Magazine, named as one of the "Ten Things You Can't Miss in Los Angeles Before Summer Is Over"!   
click here to read full article
 CHOCTOBERFEST - Wine, Beer, and Chocolate!

Social Tasting - 250 Guests - 10 Wine Tables, featuring:
Rioja Spain - Whites and Reds 
LearnAboutWine Port Table
Rocca Family, Napa Valley 
Eden Canyon, Paso Robles and Stanger, Paso Robles 
Millesime Cellars, Santa Barbara 
Stacked Wine - Award Winning Wine Package of the Year!  
Speakeasy, Bennett Valley, Sonoma 
Beer Table - Craft Brew Alliance 
Dubost, Paso Robles Syrah Specialists  
Collier Falls - Dry Creek Valley Zin & Cabernet 
Hammersky - Paso Robles Cabernet Blends
featuring gourmet chocolates from 

Chocolate and Wine Pairings:
Solid White


to pair with white wine
Double Creme (milk chocolate ganache)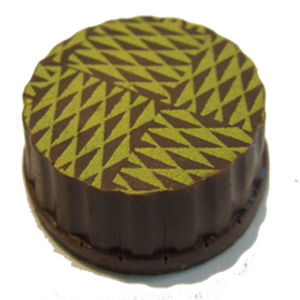 to pair with light bodied red wine such as merlot, or sweet wine such as Riesling or dessert wine
Cocoa Truffle


to pair with a full bodied red wine such as Cabernet Sauvignon or Zinfandel 
Bacon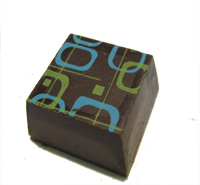 salty and sweet, to pair with a full bodied red wine 
Featuring Cheesecake by:

Taste the wine - 10 winery guests pouring 30+ wines
Enjoy the views - The Santa Monica Place is a beautiful location
Enjoy the music - guest "DJ Wig"
Monthly Tasting at Santa Monica Place - Every 2nd Wednesday
SummerTASTE is rain or shine.
Bring a warm layer as we are outside.  
Note:  Only light appetizers are served, we strongly recommend eating before the event.
 Is your winery interested?  
Contact cellar@learnaboutwine.com to participate.
TJ Martell Foundation - A licensed 501c3 charity is licensing this event.
Join us...we raise money for Children's Cancer and Aids Research Charity,
The T.J. MARTELL FOUNDATION...

DJ music fills the air, wine fills the glass, and for one small price… food, wine, music, charity and an amazing setting.
This is a small-dog friendly event.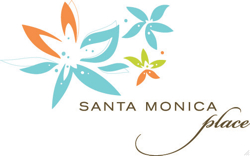 (Photo Credit: Andrew Hong / FRAMESNATCHER website)
When & Where

Santa Monica Place
315 Colorado Ave
#300
Santa Monica, CA 90401


Wednesday, October 10, 2012 from 7:00 PM to 9:00 PM (PDT)
Add to my calendar
Organizer
T.J. Martell Foundation
It began with a promise from a father to his dying son.
IIn 1975, 19 year old T.J. Martell was losing his battle with leukemia. Before his tragic early death, he has asked his father, music industry executive Tony Martell, to raise $1 million towards medical research, so others could be spared his fate. 
Tony heard his son's pleas and founded the T.J. Martell Foundation to honor his son's request and his memory. The T.J. Martell Foundation is now the music industry's largest organization funding innovative medical research to find cures for leukemia, cancer, and AIDS.
In the past 37 years, the T.J. Martell Foundation has raised more than $250 million. It provides angel funding for ground-breaking research and funds eleven top research hospitals in the United States. These grants are helping scientists to understand the causes of cancer and have produced extraordinary results in the fields of pediatric cancer, leukemia, and AIDS research.
The T.J. Martell Foundation is about curing cancer, and we need your help.
SummerTASTE: October-10 CHOCTOBERFEST - Wine, Beer, and Chocolate!