Location
The Blackburn Inn and Conference Center
301 Greenville Avenue
Staunton, VA 24401
Refund policy
Contact the organizer to request a refund.
Eventbrite's fee is nonrefundable.
SummerStage No.7 The Quebe Sisters
About this event
SummerStage No.7
The Quebe Sisters
With over fifteen years of touring to date, The Quebe Sisters have delivered their authentic triple fiddle and three-part harmony sound to the concert halls and festivals of North America and Europe.
Grace, Sophia, and Hulda Quebe front an innovative Progressive Western Swing band of archtop guitar, upright bass, fiddles and sibling harmony. The Dallas-based five-piece presents a unique Americana blend of Western Swing, Jazz-influenced Swing, Country, Texas-Style Fiddling, and Western music.
"We differentiate our music as 'Progressive Western Swing' from simply 'Western Swing' because we aren't trying to sound just like Bob Wills," Grace Quebe explains. "Instead, we continue his vision, playing the style he pioneered in an authentic way by incorporating new genres and songs, interpreting them using our own unique voice through Country instrumentation."
The band's stripped-down acoustic instrumentation breathes new life into seasoned sounds once found in Texas dance halls and honky-tonks. Grace continues, "To us, preserving the tradition of Western Swing isn't about keeping something alive like a relic. Western Swing has always been about innovation."
Innovation has led the sisters to channel the musical connection between danceability and emotiveness, combining old sounds with new feelings and old feelings with new sounds. It's not nostalgia that drives the band as purveyors of Western Swing, but the aspiration to take the music back to its roots and sustain the spirit of Swing.
Combine the musical stylings of The Mills Brothers, Ray Price, Count Basie, Willie Nelson, and you have none other than The Quebe Sisters.
ADVANCE TICKETS: $25-$35
AT THE DOOR: $40
General Admission, Lawn Seating, Socially Distanced Pods:
Select from among the following options:
Blanket Pod (seats 2-4 people) $25 per person with minimum purchase of 2.
Bring your own blanket and select seating from among the yellow 8' x 8' squares in the front of the house.
Chair Pod (seats 1-2), $30 per person with minimum purchase of 1
Bring your own folding camp chairs and select from among the blue 6'x6' squares.
Premium Chair Pod (seats 2), $35 per person with minimum purchase of 2
Bring your own folding camp chairs and get the best seats in the house selecting from among the red 6'x6' squares.
(A limited number of Season Pass Tickets are available. Please contact SeasonPass@SummerStageVA.com for more information.)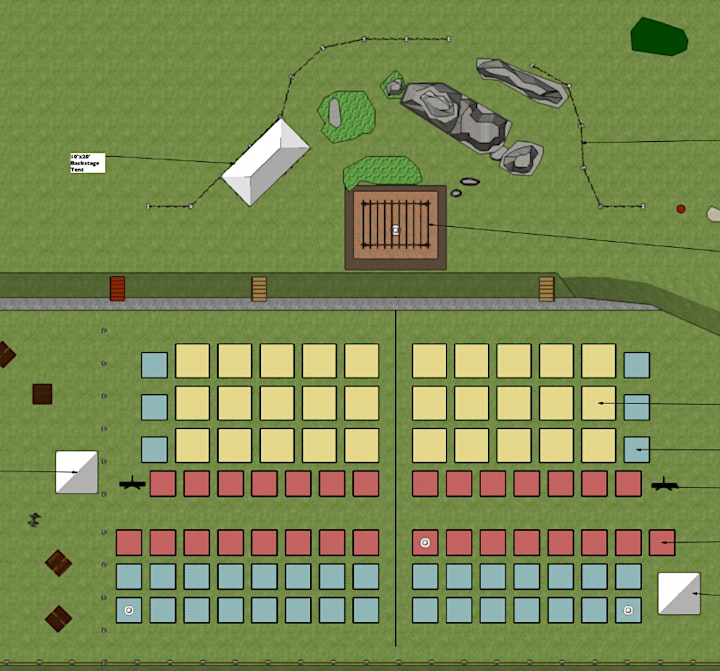 Schedule:
Bar/Picnic and Grounds Open: 6 pm (Parking available from 5:45)
Music begins: 7:00 pm
Event concludes: 9:30 pm
Bar Closes: 10:30 pm
Parking Available, pre order $5/$10 at the door.
A $2.50 handling fee per ticket that will be calculated at check out.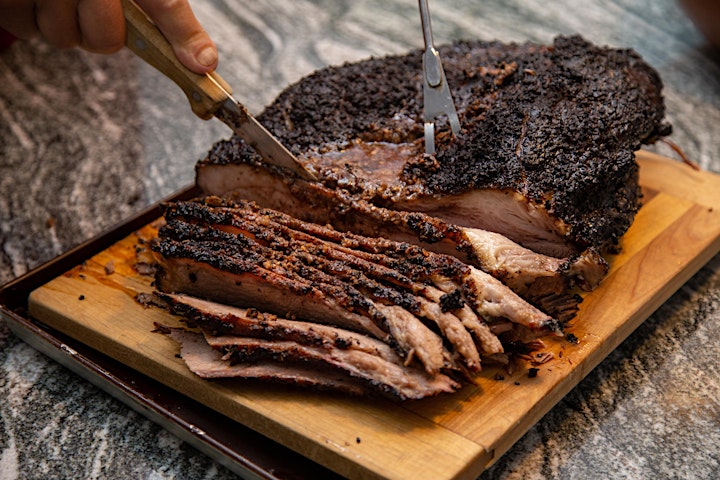 Bar & Grill
For your convenience pre-order your exciting Blackburn Inn Picnic Box for 2
including a southern style turkey with cranberry mayonnaise on wheatberry bread, Rt. 11 potato chips, a bottle of water, and chocolate chip cookies (subject to change)
(Sorry but no outside food or beverage can be allowed.)
The 2nd Draft Bistro will offer a bar with a great selection of local beer, wine, and cider, along with a fresh menu off the grill.
The Blackburn Inn is committed to sourcing local and proud to work side by side with other small businesses in and around Staunton.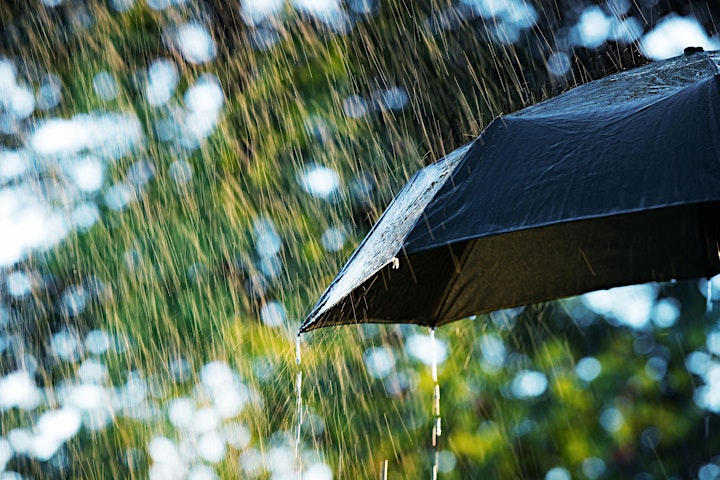 WEATHER ADVISORY:
Everything that is great about being outdoors also means that weather happens. Sometimes it supports what we are doing, sometimes it doesn't.
Fortunately, the new Blackburn Conference Center and Spa has a beautiful Great Hall that can serve as a backup indoor location if inclement weather forces us to relocate. That determination will be made at 5 pm on the day of the event. All parking and picnic box pick up will remain the same.
Many activities can continue in a light rain/mist or after an afternoon rain. SummerStage maintains a strict safety policy to suspend performances in heavy rain or if lightning strikes within a three mile radius of the Blackburn. If necessary, SummerStage will attempt up to two 20 minute rain delays before cancellation.