Event Information
Location
The Blackburn Inn and Conference Center
301 Greenville Avenue
Staunton, VA 24401
Refund policy
Contact the organizer to request a refund.
Eventbrite's fee is nonrefundable.
SummerStage No.5 Fireside Collective
About this event
SummerStage No.5
Fireside Collective
with Molly Murphy AND Lizzie Cahalin
Quickly blazing a name for themselves with their progressive approach to American folk music, Fireside Collective delights listeners with memorable melodies and contemporary songwriting. Formed in the mountain city of Asheville North Carolina, the band plays original songs on stringed instruments, intended for a modern audience. Following the release of their debut album "Shadows and Dreams", the band hit the road seeking to engage audiences with their energetic live show built on instrumental proficiency, colorful harmonies, and innovative musical arrangements.
Molly's love of music came at an early age, singing in church choirs from age 4, participating in all the school musicals, and making music with her family for as long as she can remember. From the Hudson Valley of NY State, Molly moved to Staunton, VA to attend Stuart Hall School, and studied music under Jill Hammersla in their Visual and Performing Arts program from 1999-2003. Molly continued to study music at James Madison University until 2006 where she sang in the Women's Choral, and began singing and playing out at local open mics
Lizzie Cahalin has also been surrounded by singing and traditional American Roots music her whole life-- she is the youngest of "The Murphy Sisters," even if by a different name. She too got her start singing with family, and in the church choir at Trinity Episcopal in her hometown of Staunton, VA, and continued on to study music at Stuart Hall School in 2015 under the tutelage of Pete Echols. In addition to her academic musical environment, Lizzie also grew up within the local and regional old-time Appalachian music scene. Her mom first started bringing to music festivals and fiddlers conventions when she was two weeks old. She has been immersed her whole life and says she's gained a lot of inspiration and influence from her two sisters. Lizzie found her passion for guitar at age 15 and fell in love with the instrument, with music theory, and with the musical ability of guitar-phenomenon, Tony Rice. To this day Rice is her biggest inspiration.
ADVANCE TICKETS: $25-$35
AT THE DOOR: $40
General Admission, Lawn Seating, Socially Distanced Pods:
Select from among the following options:
Blanket Pod (seats 2-4 people) $25 per person with minimum purchase of 2.
Bring your own blanket and select seating from among the yellow 8' x 8' squares in the front of the house.
Chair Pod (seats 1-2), $30 per person with minimum purchase of 1
Bring your own folding camp chairs and select from among the blue 6'x6' squares.
Premium Chair Pod (seats 2), $35 per person with minimum purchase of 2
Bring your own folding camp chairs and get the best seats in the house selecting from among the red 6'x6' squares.
(A limited number of Season Pass Tickets are available. Please contact SeasonPass@SummerStageVA.com for more information.)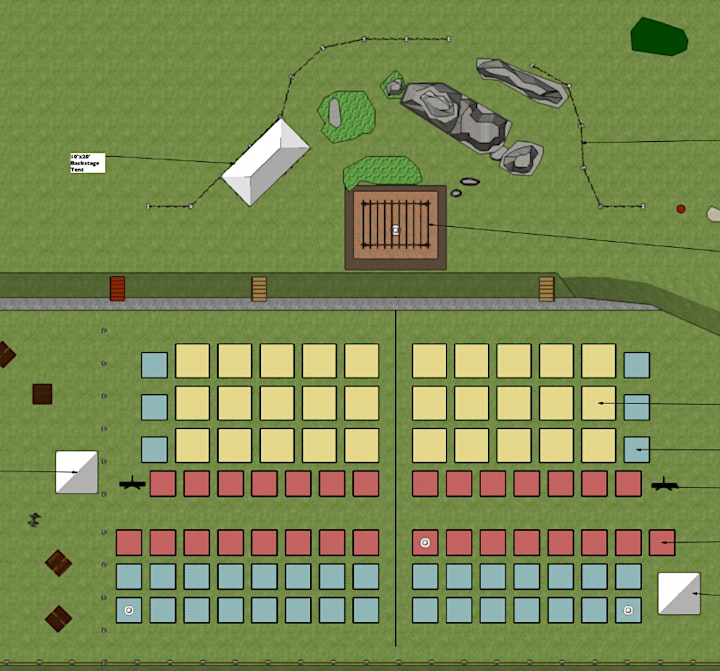 Schedule:
Bar/Picnic and Grounds Open: 6 pm (Parking available from 5:45)
Music begins: 7:00 pm
Event concludes: 9:30 pm
Bar Closes: 10:30 pm
Parking Available, pre order $5/$10 at the door.
A $2.50 handling fee per ticket that will be calculated at check out.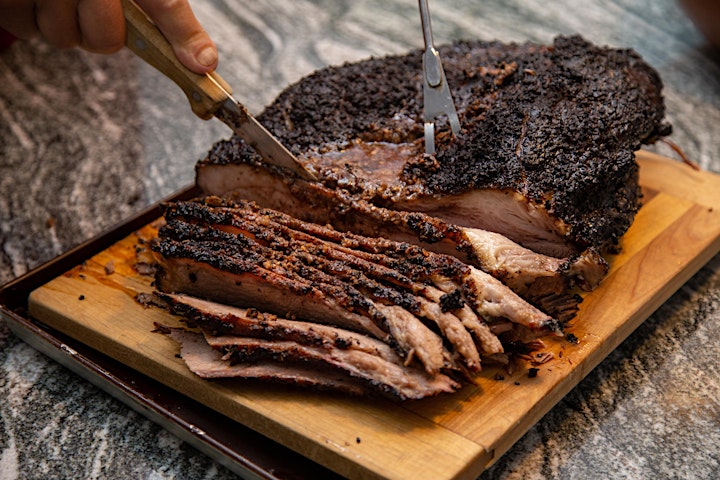 Bar & Grill
For your convenience pre-order your exciting Blackburn Inn Picnic Box for 2
including a southern style turkey with cranberry mayonnaise on wheatberry bread, Rt. 11 potato chips, a bottle of water, and chocolate chip cookies (subject to change)
(Sorry but no outside food or beverage can be allowed.)
The 2nd Draft Bistro will offer a bar with a great selection of local beer, wine, and cider, along with a fresh menu off the grill.
The Bistro will also feature our "1828 Bread Pudding"; considered a classic American dish. Born from the thriftiness of the English settlers who transformed leftovers into comforting custardy goodness. We use a traditional recipe for bread pudding, that Virginians typically ate in the early 1800s, served with our one-of-a-kind rum sauce.
The Blackburn Inn is committed to sourcing local and proud to work side by side with other small businesses in and around Staunton.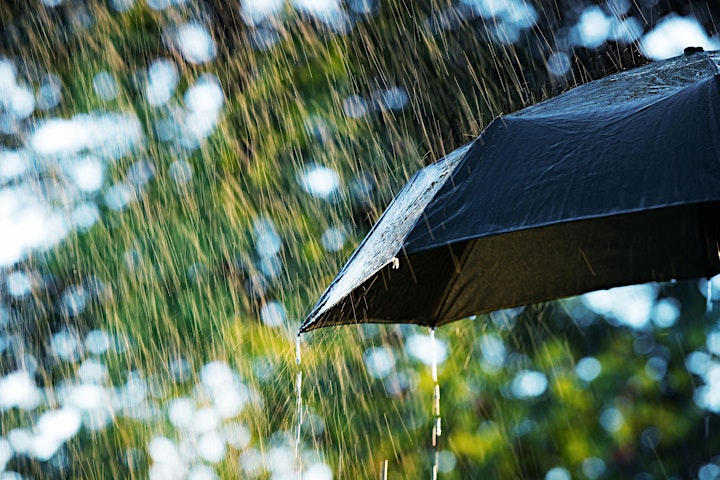 WEATHER ADVISORY:
Everything that is great about being outdoors also means that weather happens. Sometimes it supports what we are doing, sometimes it doesn't.
Fortunately, the new Blackburn Conference Center and Spa has a beautiful Great Hall that can serve as a backup indoor location if inclement weather forces us to relocate. That determination will be made at 5 pm on the day of the event. All parking and picnic box pick up will remain the same.
Many activities can continue in a light rain/mist or after an afternoon rain. SummerStage maintains a strict safety policy to suspend performances in heavy rain or if lightning strikes within a three mile radius of the Blackburn. If necessary, SummerStage will attempt up to two 20 minute rain delays before cancellation.
Date and time
Location
The Blackburn Inn and Conference Center
301 Greenville Avenue
Staunton, VA 24401
Refund policy
Contact the organizer to request a refund.
Eventbrite's fee is nonrefundable.