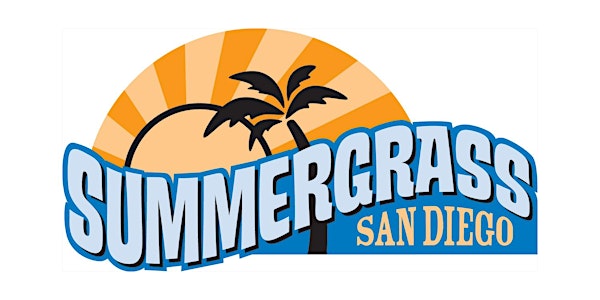 Summergrass 2022 Advance Discount Tickets and Camping
Event Information
Location
Antique Gas & Steam Engine Museum
2040 N Santa Fe Avenue
Vista, CA 92083
Southern California's premier Bluegrass event, kids under 10 are free! EMAIL- tickets@summergrass.net WEB- summergrass.net SITE-agsem.com
About this event
Advance Discount Ticket and Camping Sales
Non-electric tickets ONLY
ELECTRIC SPOTS SOLD OUT
DRY CAMPING AVAILABLE FROM TICKETS BUTTON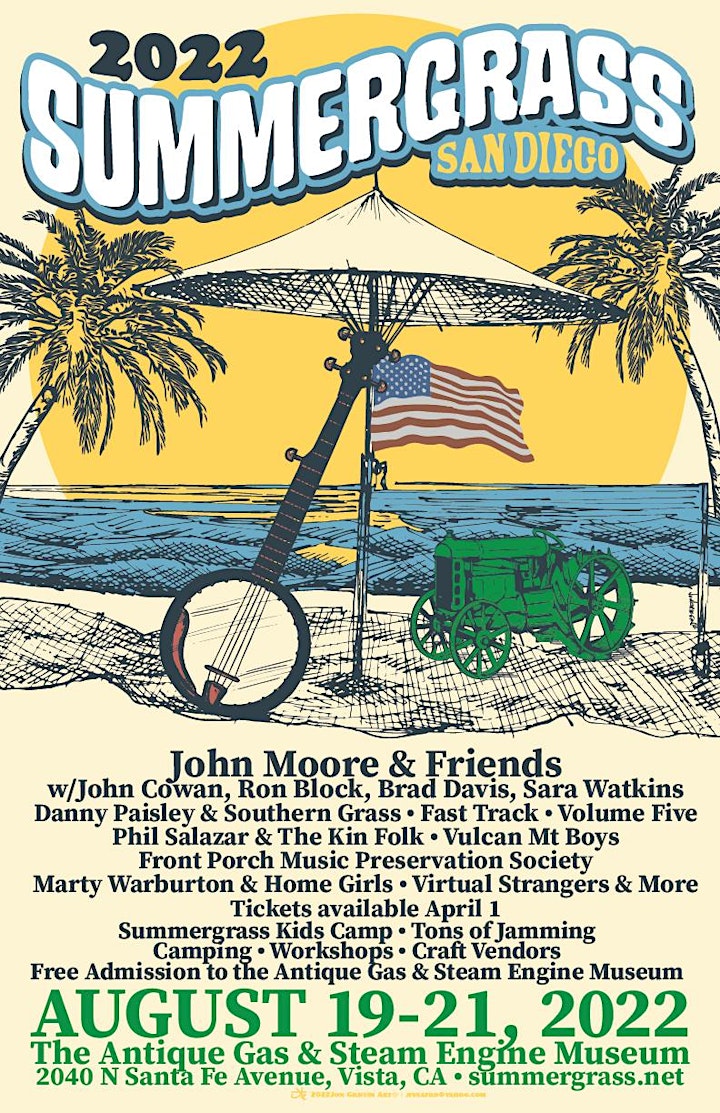 UPDATED February 9, 2022: Howdy Bluegrass Fans,
It is with great pleasure and excitement that Summergrass San Diego announces we are moving ahead with plans to present Summergrass 2022. This will officially be our 19th event having to suspended our 2020 festival due to the pandemic. The 2022 festival dates will be August 19-20-21, 2022, at new co-sponsor Antique Gas & Steam Engine Museum, Vista, CA.
We will be in compliance with state and local governments requirements in effect at the time of the event.
That being said, we also know that all those who can attend, being true bluegrass fans, will voluntarily comply with what is needed to make this another successful Summergrass event which will keep us continuing into the future. Check back here frequently as things can change quickly!
INFO- tickets@summergrass.net WEB- summergrass.net FB- @summergrassfestival
Antique Gas & Steam Engine Museum, agsem.com
Date and time
Location
Antique Gas & Steam Engine Museum
2040 N Santa Fe Avenue
Vista, CA 92083
Refund policy