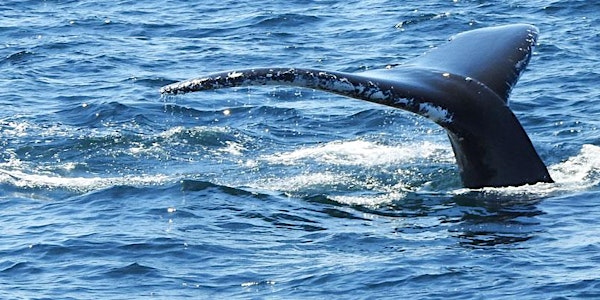 Summer Wild Adventure Program: Teen Zoology Grades 7-9
When and where
Location
Southwick's Zoo 2 Southwick Street Mendon, MA 01756
Description


Teen Zoology
Grades 7-9
July 29 - August 2, 9:00am-4:00pm
$419 non-member / $377 EARTH Ltd. member
This program is for future zoologists! Teen zoology is ideal for older kids interested in learning about careers in biology, zoology, or similar fields. Students will spend time learning the ins and outs of running a zoo in addition to attending off site excursions including a whale watch and a visit to The Cummings School of Veterinary Medicine.
Program highlights
Rhino encounter, giraffe encounter, learning about bird training from the zoo's bird trainers, trip to the Cummings School of Veterinary Medicine and Wildlife Clinic at Tufts University, and a whale watch.
Note: Please note that, on the day of the whale watch, children will need to arrive at the zoo by 6:45am.


2019 Summer Wild Adventure Programs at Southwick's Zoo:
Adventures & Ecosystems Session 1
Grades 4-6
June 24 - June 28, 9:00am-4:00pm
$359 non-member / $324 EARTH Ltd. member
Click to learn more and register
Armadillos to Zebras Session 1
Grades K-2
July 1 - July 3, 9:00am-12:00pm
$149 non-member / $134 EARTH Ltd. member
Click to learn more and register
Animal Antics Session 1
Grades 2 & 3
July 8 - July 12, 9:00am-4:00pm
$335 non-member / $301.50 EARTH Ltd. member
Click to learn more and register
Adventures & Ecosystems Session 2
Grades 4-6
July 15 - July 19, 9:00am-4:00pm
$359 non-member / $324 EARTH Ltd. member
Click to learn more and register
Armadillos to Zebras Session 2
Grades K-2
July 22 - July 26, 9:00am-12:00pm
$199 non-member / $179 EARTH Ltd. member
Click to learn more and register
Teen Zoology
Grades 7-9
July 29 - August 2, 9:00am-4:00pm
$419 non-member / $377 EARTH Ltd. member
Click to learn more and register
Animal Antics Session 2
Grades 2 & 3
August 5 - August 9, 9:00am-4:00pm
$359 non-member / $324 EARTH Ltd. member
Click to learn more and register