Event Information
Refund policy
Contact the organizer to request a refund.
Eventbrite's fee is nonrefundable.
This Virtual Summer Break Art Camp will inspire students through creative exploration of multiple art forms. Held live PST California.
About this event
Summer Break Art Camp
Join us for Summer Break 2021! With this new season of warm & sunny days we have a ton of fun activities for your young artist. Summer is perfect to create your favorite cartoons, paint beautiful compositions, sculpt cute characters, learn how to transform recyclables into fun treasures. We are sure to keep your little one engaged!
Choose Your Days! Students meet online with a live instructor 9am - 12:00pm PST California time on Monday, Tuesday, Wednesday, Thursday and Friday.
During this camp, students will learn the tools they need to begin their artistic journey into self-expression, reflection, and creative thinking in the world of arts and crafts. They will participate in a range of activities such as painting, sketching, clay sculpting, paper crafting, STEM activities, and recycled crafting.
Our instructors will begin with basic shape recognition for each project and will then move on to coloring, sculpting techniques and finally bringing the different elements together for a beautiful masterpiece.
Camps are highly interactive and students will have the opportunity to socialize, play games and share their ideas in a fun and upbeat environment.
See Itinerary below for a detailed list of activities. A PDF with needed materials and supplies for day by day activities will be emailed upon registration.
Rules for joining the camp:
Please keep your microphone muted
Raise your hand if you have a question
Show your art up close to the camera when asked to share progress
No recording the lesson out of respect to other students
Where are the event details?
You will receive the link to the event upon registration.
You will receive reminders 48 hours before the event, 2 hours before the event, and 2 minutes before the event starts.
YA reserves the right to cancel, postpone or reschedule a class if the number of students does not meet min.
All lessons are held virtually in real time online in California Pacific Standard Time.
*Camp is non-refundable but may be transferred to a different week or different family.
Sample Schedule of Activities:
WEEK 1: Star Wars, Pusheen, Minecraft, Disney, Among Us
6/7 Monday: Chewbacca Drawing, Baby Yoda Clay Sculpting & Space Craft Paper Plate Craft
6/8 Tuesday: Swiming Pusheen Drawing, Pusheen eating Pizza Clay Sculpting & Rainbow Bouncy Balls
6/9 Wednesday: Chicken Sketching, Creeper Clay Sculpting & Sword Upcycled Crafts
6/10 Thursday: Lion King Watercolor Painting, Stitch Clay Sculpting & Frozen Slime
6/11 Friday: Purple Among Us Drawing , Mini CrewMembers Clay Sculpting & Crewmember Paperroll Crafts
WEEK 2: Star Wars, Pusheen, Minecraft, Disney, Among Us
6/14 Monday: Princess Leia Drawing, Yoda w/ Lightsaber Clay Sculpting & Baby Yoday Paper roll Crafts
6/15 Tuesday: Pusheen & Friends Drawing, Summer Pusheen Clay Sculpting & Tensile Bubbles
6/16 Wednesday: Steve Drawing, Pig Clay Sculpting & Minecraft Pen Holder Upcycled Crafts
6/17 Thursday: Princess Jasmine Sketch, Forky Clay Sculpting & Eeyore Paper Plate Crafts
6/18 Friday: Abstract Among Us Painting , Among Us Clay Sculpting & Among Us Pencil Topper Crafts
WEEK 3: Star Wars, Pusheen, Minecraft, Disney, Among Us
6/21 Monday: Kylo Ren Drawing, Porg Clay Sculpting & Star Wars Paper Chandelier Crafts
6/22 Tuesday: Coffee Pusheen Drawing, Cupcake Pusheen Clay Sculpting & Marble Art
6/23 Wednesday: Cow Drawing, Minecraft Dungeon Skin Clay Sculpting & Crepper Toilet roll Upcycled Crafts
6/24 Thursday: Dori Painting, Winnie The Pooh Clay Sculpting & Toy Story Alien Paperplate Craft
6/25 Friday: Superman Among Us Drawing , special Crewmember Clay Sculpting & Coloured Moon Sand
WEEK 4: Star Wars, Pusheen, Minecraft, Harry Potter, Animal Crossing
6/28 Monday: Yoda Drawing, Liquid Rainbow Density & Baby Yoday Headband Craft
6/29 Tuesday: Pusheen Lightsaber Painting, Snacktime Clay Sculpting & Pusheen Digital Art Lesson
6/30 Wednesday: Minecraft Abstrat Skin Drawing, Creeper Sculpting & Rainbow Volcano
7/1 Thursday: Hedgwig w/ Letter Painting, Mandrake Clay Sculpting & HP Paper Puppets
7/2 Friday: Tangy Drawing, Tom Nook (face) Clay Sculpting & Isabelle Sketch
WEEK 5: Super Mario, Pokemon, Superheroes, Disney, Star Wars
7/5 Monday: Toad Drawing, Slime & Paper Bowl Mushroom Crafts
7/6 Tuesday: Ducklett Painting, Grookey Clay Sculpting & Bubble Art
7/7 Wednesday: Batman Drawing, Hulk Clay Sculpting & Superhero Cuffs Crafts
7/8 Thursday: Mickey Mouse Painting, Olaf Clay Sculpting & Slinky Dog Paper Chain Craft
7/9 Friday: Raw Drawing, BB-8 Clay Sculpting & Egg Carton Darth Vader
WEEK 6: Harry Potter, Animal Crossings, Super Mario, Pokemon, Superheroes
7/12 Monday: Hogwarts Glasses Drawing, Sorting Hat Clay Sculpting & Potion Making
7/13 Tuesday: Bob Painting, Bell Bag and Leaf Clay Sculpting & KK Slider Sketch
7/14 Wednesday: Luigi Drawing, Tensile Bubbles & Yoshi Sketch
7/15 Thursday: Deerling Drawing, Sobble Clay Sculpting & Pokeball Corner Bookmarks Craft
7/16 Friday: Spiderman Drawing, Playdough Making & Superman Paper roll Craft
WEEK 7: Disney, Minecraft, Harry Potters, Pusheen, Star Wars
7/19 Monday: Lilo Sketch, Baymax Clay Sculpting & Tangled Lanterns Paper Crafts
7/20 Tuesday: Bublebee Drawing, Sheep Clay Sculpting & Egg Carton Squid Craft
7/21 Wednesday: Draco Drawing, Harry Potter Clay Sculpting & Hermoine's Wand Crafts
7/22 Thursday: Pusheen w/ Donuts Painting, Lava Lamps & Hand Puppet Craft
7/23 Friday: R2D2 Drawing, Jabberwocky Clay Sculpting & Darth Vader & Princess Leia Paperplate Craft
WEEK 8: Pokemon, Spongebob, Disney, Superheroes, Among Us
7/26 Monday: Petilil Drawing, Marshmallow Structures & Chikorita Sketch
7/27 Tuesday: Baby Spongebob & Plankton Drawing, Krabby Patty Burger Clay Sculpting & Paper Jellyfish Crafts
7/28 Wednesday: Chibi Mulan Drawing, Mike Wazowski Clay Sculpting & Raya Dragon Upcycled Crafts
7/29 Thursday: Iron Man Painting, Slime & Paper plate masks (Batman & iron man) Craft
7/30 Friday: Pikachu Among Us Painting , Flamingo Head Clay Sculpting & Card Making Crafts
WEEK 9: Harry Potter, Animal Crossing, Super Mario, Pokemon, Spongebob
8/2 Monday: Luna Lovegood Drawing, Marble Art & Owl Letter Carriers Crafts
8/3 Tuesday: Roald Penguin Painting, Pink Llama Clay Sculpting & Palm Tree Papercrafts
8/4 Wednesday: Princess Peach Drawing, Gumba Sculpting & Tissue Question Box Upcycled Crafts
8/5 Thursday: Togedamaru Painting, Rainbow Volcano & Snorlax Finger Puppet
8/6 Friday: Baby Patrick Painting, Pineapple House Clay Sculpting & Plankton Paper Craft
WEEK 10: Disney, Star Wars, Minecraft, Harry Potter, Spongebob
8/9 Monday: Pasal in a dress Drawing, Cinderella Clay Sculpting & Rapunzel Tower Crafts
8/10 Tuesday: Storm Trooper Helmet Painting, Luke Skywalker Clay Sculpting & Chewbacca Paper Bag Crafts
8/11 Wednesday: Alex Drawing, Bouncey Balls & Creeper Upcycled Crafts
8/12 Thursday: Harry on a broom Painting, Golden Snitch Clay Sculpting & Lava Lamps
8/13 Friday: Summer Squidward Drawing, Gary Clay Sculpting & Mr. Krabs Sketch
* activities subject to change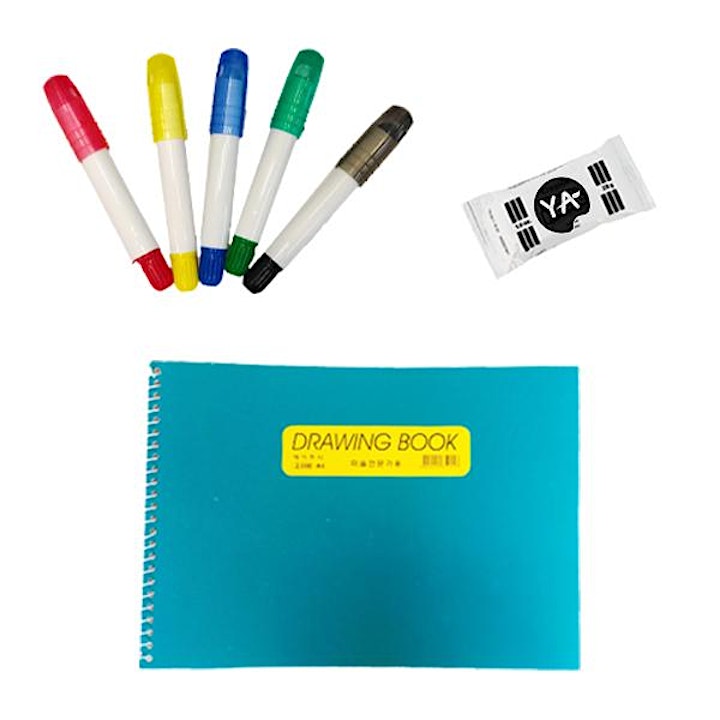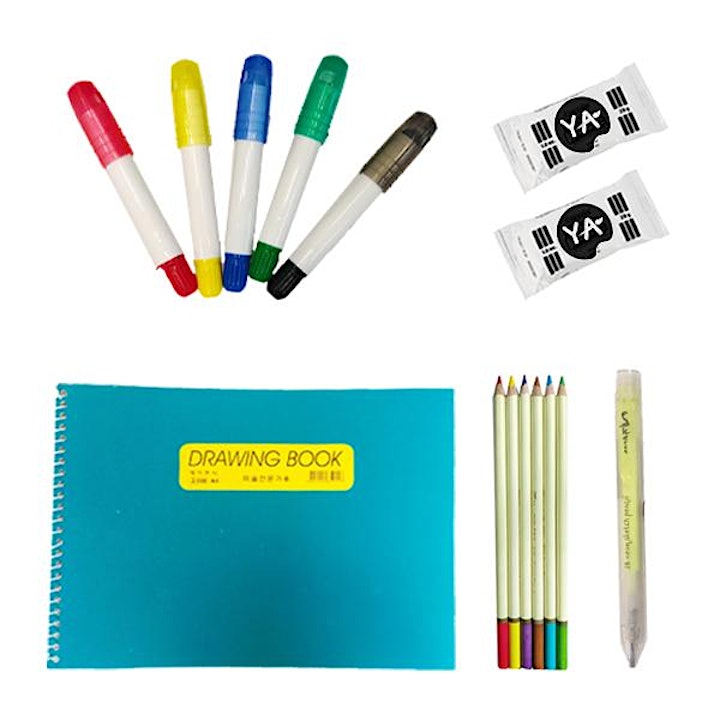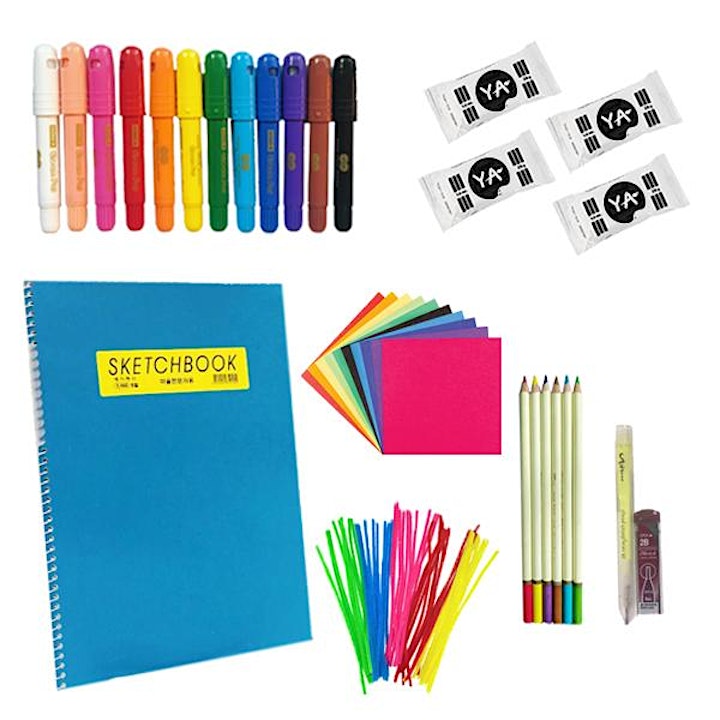 Art
Students will learn the fundamentals of drawing, proportion, blending colors, shading and composition layout. Instructors will introduce foundations of color mixing and design as well as encourage the individual creative process.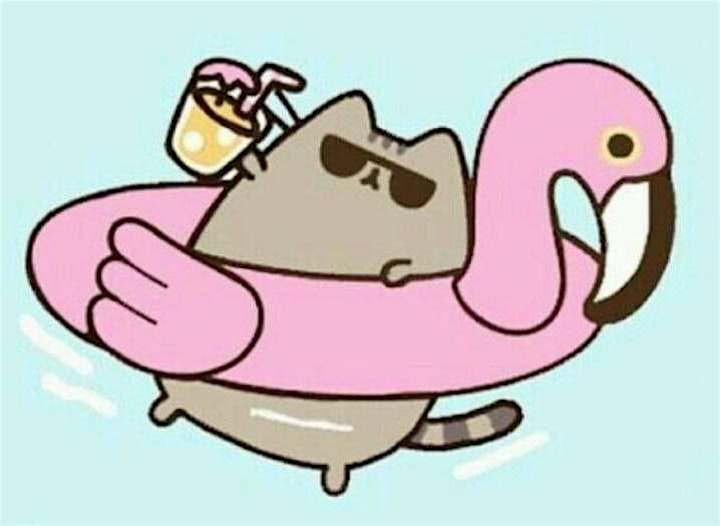 Clay
Learn how to build a 3D model one shape at a time with the help of a skilled instructor. Students will create out of soft, air dry clay, play dough, or modeling clay.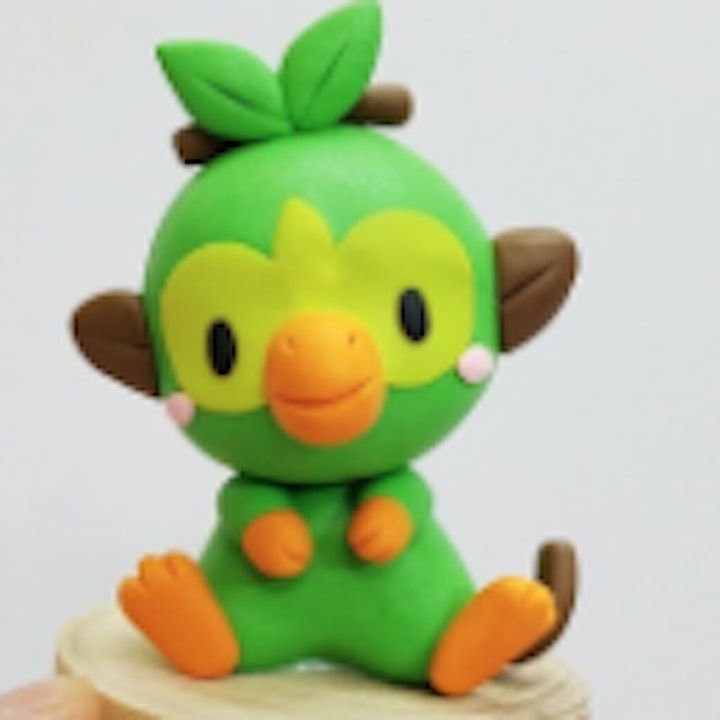 Crafting
You can't have art without including some crafts. Students will learn how to take simple materials and bring them together in fun and dynamic ways. With household items such as recycled cans or paper rolls, kids are encouraged to use their creativity to turn them into something new. Activities range from making planters, notebooks, bouquets, birdhouses and lightsabers.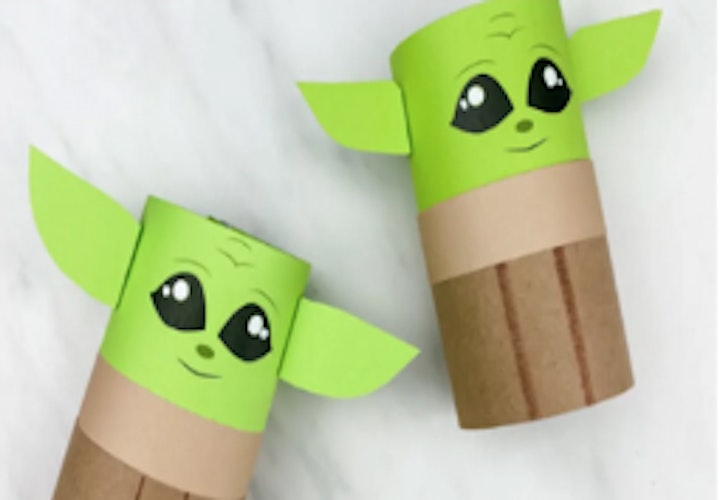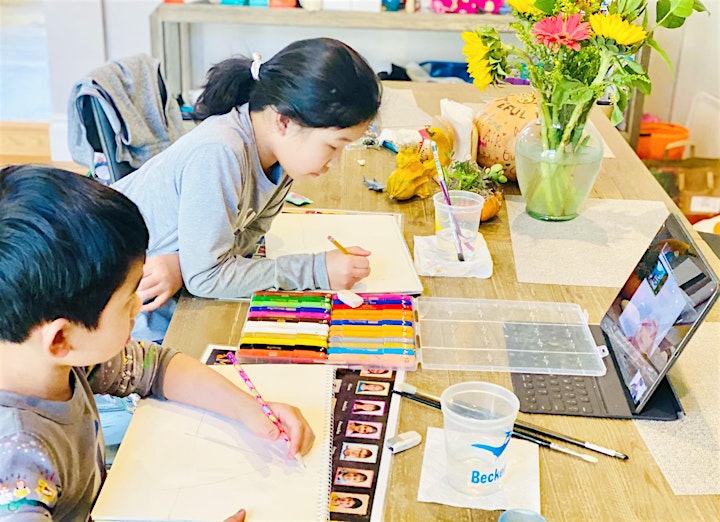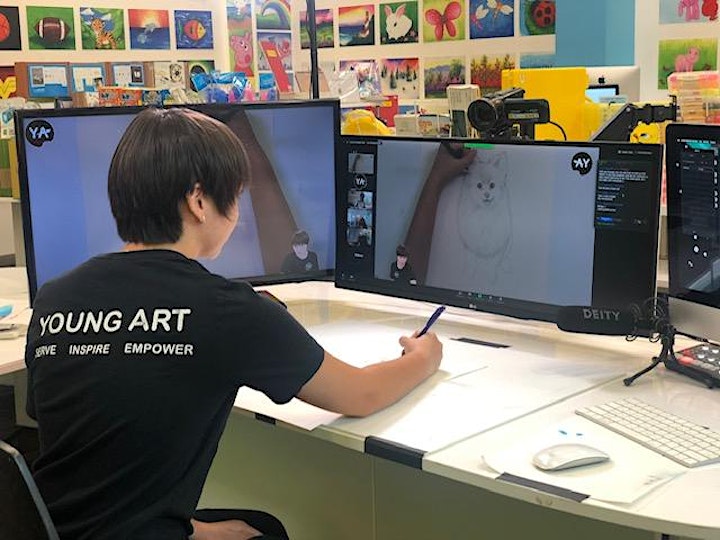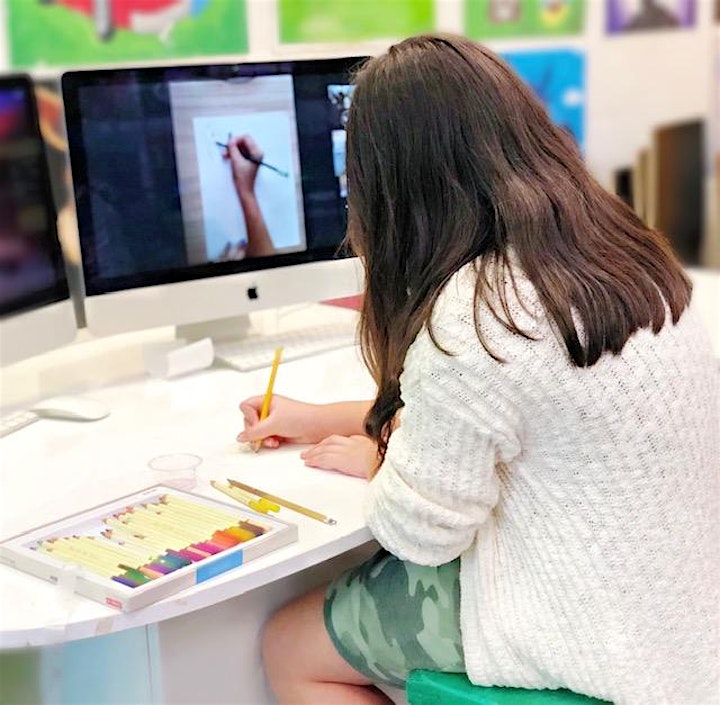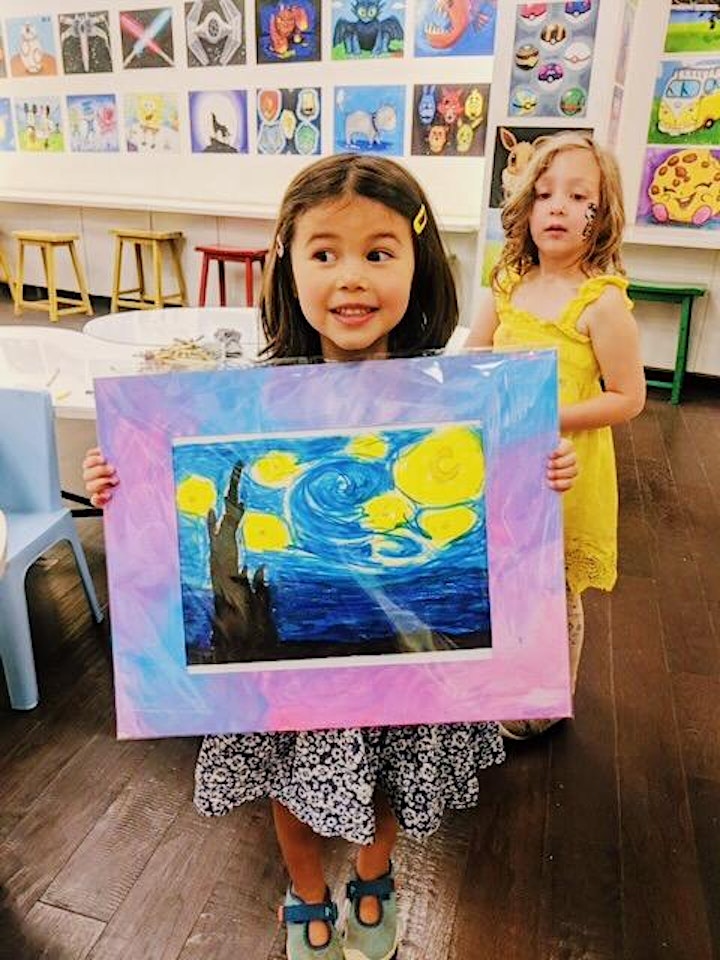 Date and time
Location
Refund policy
Contact the organizer to request a refund.
Eventbrite's fee is nonrefundable.
Organizer of Summer Unbound Adventure Camp Single Days @9AM - 12PM (Ages 4+)
"If your plan is for one year, plant rice. If your plan is for ten years, plant trees. If your plan is for one hundred years, educate children." - Confuscius