SUMMER TOURNAMENT 2017 REAL 6v6 Tournament (Clark U)

Saturday, August 5, 2017 from 3:00 PM to 10:00 PM (EDT)
Event Details
On Saturday, August 5, 2017, we invite teams and organizations to participate in our 2017 REAL 6v6 Tournament at Clark University.  We have recreation and competitive levels.
Fundraiser for your Organization/Team
Towns who are represented will receive $5/player donation back to their organization/team.  It's a great way to get the team together for a pre-season tournament and fundraiser to generate revenue for your program. 
Only a 1 Day Tournament!!
Under 14 and High School Coed, will play 3-4 games on Saturday with prizes going to the winners.
Clark University's Women's Soccer Partnership
REAL Fútbol Training has partnered up with Clark University's Women's Soccer. The Clark U players will be volunteering their time to ref and run concessions. Part of the proceeds will benefit Clark University's Women's Soccer Program.
Registration Process
To streamline the process, players can register individually under your team that you created.  Please follow this process below.
Team Coaches and Players 

First Add Team: Coaches/Managers must add your team first before players can register under your team name in the system.  
Enter your team name as "Town/Team Name (AgeGroupGender – Coach)".

Example: "Holden (U12B – Johnson)".
Secondly, Add Players: Either (1) Coaches/managers can register the whole team if you have their info or (2) email the link to your players and provide them your team name to register under.  We take care of all the paperwork.  You are only allowed 11 players per team. Teams must have at least 6 players registered to be considered entered into the tournament. To be eligible to play your first game, teams/players must be registered by Friday, August 4, 2017. Coaches/Managers can manage their team online.  We will update all coaches/teams during the process on how many players they have registered in our system.
Information
Cost: $35 per player before July 15, 2017.  $45 per player after July 16, 2017

Team Registration Deadline: July 31, 2017

Player Registration Deadline: August 3, 2017

Date: Saturday, August 5, 2017

Location: Clark University's (Off Park Ave), 97 Beaver St, Worcester, MA

Ages: U14 and HS Boys and Girls

3 games guaranteed. U14 and HS have finals (no semis).
Fans watch from the outside of the fields.  Parking will be difficult.  Please allow enough time to park and walk over to the field house.
Team/Player Check In
Player/Team Check in will take place 45 minutes before your 1st game. Coaches can check in their team or each player can check in themselves, please provide the below documents to the tournament registration staff:
Copy of the registration Receipt
Rules
TEAM LISTED FIRST IS THE HOME TEAM AND SUPPLIES the BALL(s).  2nd TEAM STARTS THE KICK OFF.

Each team will consist of 6 players---one Keeper and 5 field players

All games consist of 30 minutes straight games (no halftime).  

All games to start on the time indicated or have time deducted from the match

No overtimes in round robin play. 3 points for a win, 1 point for a tie

There are direct and indirect kicks based on FIFA rules

All ties in standings will be broken in the following manner to determine

Who makes play-offs or wins the group:
* (1) head to head competition
* (2) best goal differential-teams will not receive credit for more than a five -goal margin
* (3) least goals allowed
*(4) coin flip.
In any play-off game, one 5 minute golden goal period will be played to break a tie. Teams will change ends immediately to start the sudden death period. Should a tie still exist each team will take 3 penalty kicks, then if still tied move to sudden death penalty kicks. The coach must provide the referee with a list of 6 shooters. (Anyone that has played in the match).

Field boundaries will be approximately 65yds. by 45 yds. for the U14  and HS. 

Penalty Kicks: Everyone but the kicker and the goalie will stand behind the halfway line until the kick is taken. The Ball will be placed on the Goal Line. All Players are to be behind the Half Line.

Goal kicks and goalie's throws must be touched by a player or the ground in the defensive half of the field. Infractions will be an indirect kick at the half-line.

The Goalie May Dribble the ball outside the Goal area and then kick over the half line

Goalies may not punt or drop kick the ball.

There are no off-sides.

Kick offs and restarts after a goal are placed in the middle of the field and are indirect 

Substitutions may be made on goal kicks, corner kicks, after goals and at the start of each half. 

All kick-ins, no throw-ins - All Kick- ins are indirect

All CORNER KICKS and restart after a goal are DIRECT kicks

Any player ejected for fighting will be suspended for the rest of the tournament. Any other red cards the player must sit one game.

Ball size for Under 14 and HS will be size 5. Players as well as coaches, managers and team supporters are expected to conduct themselves within the spirit of the game.

Opposing Players must be 5 yards away from indirect and direct kicks
Restrooms
restrooms are on the lower floor of Dolan Field. Food is not permitted on the turf.
Soccer Equipment Donations
REAL/Clark University are currently accepting donations of any new or used soccer equipment, cleats, and shin guards.  They will have a box where you can drop off your donation.  These donations are provided to local programs and shipped to third world countries to support local village soccer program start ups.  
Questions
For tournament or registration questions, please contact Phonethip (Tip) Ketnouvong at realfutboltraining@gmail.com, 508.320.4036
When & Where

Clark University
97 Beaver St
Off Park Ave
Worcester, MA 01603


Saturday, August 5, 2017 from 3:00 PM to 10:00 PM (EDT)
Add to my calendar
Organizer
REAL Futbol Academy
Welcome to REAL Futbol Academy's Online Registration Site.
You will be ask to provide the buyer's info and the player's information.  At the end, you will be redirected to PayPal to process your payment.  Through PayPal, you can pay with a credit card, debit card or check.  Please note that you do not need to create a PayPal account to process the payment.
Free events will not require any PayPal processing.
If you have any questions, please contact realfutboltraining@gmail.com.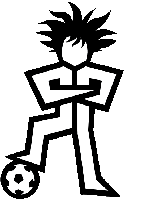 SUMMER TOURNAMENT 2017 REAL 6v6 Tournament (Clark U)