Join Hannah Brine for 5 weeks of harmonies, community and wellbeing through singing in person at Lauriston School, Hackney
About this event
*Please email pa@hannahbrine.co.uk if we have sold out - as if there is enough interest we will organise more covid-safe in person choir sessions *
Welcome back! It's been a year since we were all singing together, and I can't wait to have us together in the same room!
We will learn some simple, beautiful songs in 3 & 4 part harmony. Due to covid restrictions, we are limited in group size and music will be chosen to work well in a smaller choir. Over the 5 weeks we will learn songs together to sing for our own enjoyment. It is likely that regular Victoria Park Singers Wednesday will return after 21st June.
We have 29 spaces available for this session (10 sopranos, 10 altos, 9 lower voices (tenor/bass) - if you are unsure of your voice part, please email us (pa@hannahbrine.co.uk)
If there is demand we will very likely run a second session from 8-9 pm - please email us if this interests you (pa@hannahbrine.co.uk) Equally if you would prefer a rehearsal in central London do let us know.
WHEN:
Rehearsals will be every Thursday (6.30 pm-7.30 pm) - please arrive 10-15 minutes early.
17th May
24th May
31st May
7th June
14th June
WHERE:
Lauriston Primary School, 55 Rutland Rd, Hackney, London E9 7JS
What's included
5 choir rehearsals
Sheet Music/ lyrics for all songs (which you will need to print off)
Rehearsal MP3s where appropriate

Cost
£75 + Booking Fee
Bursary Scheme
If you are in a position to contribute a little more to subsidise our bursary scheme, we would be grateful.
We do not want cost to be a barrier to participation. If you would like to apply for our bursary please complete this form. (https://forms.gle/Y5Kjtg76ei7o6P7C8).
COVID-19 Precautions
By taking part in this session you agree that:
If you are feeling unwell, please stay at home.
You will wear a face mask (unless exempt) when not sitting down/ in your allocated singing space (masks can be removed for singing unless you prefer otherwise)
Sanitise your hands on arrival
Face forwards at all times (no chatting to the rows behind you, sorry!) 

Maintain a 2m distance between other singers 

You print out any sheet music provided
You will not mingle inside or outside of the venue

If the government guidelines change and we are no longer able to meet you will receive a refund but otherwise, we are afraid there are no refunds on ticket purchases.
MORE INFORMATION:
Watch the BBC's video of us and our leader Hannah Brine's Unsung Hero award below http://www.bbc.co.uk/programmes/p02spqj8
Visit our website: www.hannahbrine.co.uk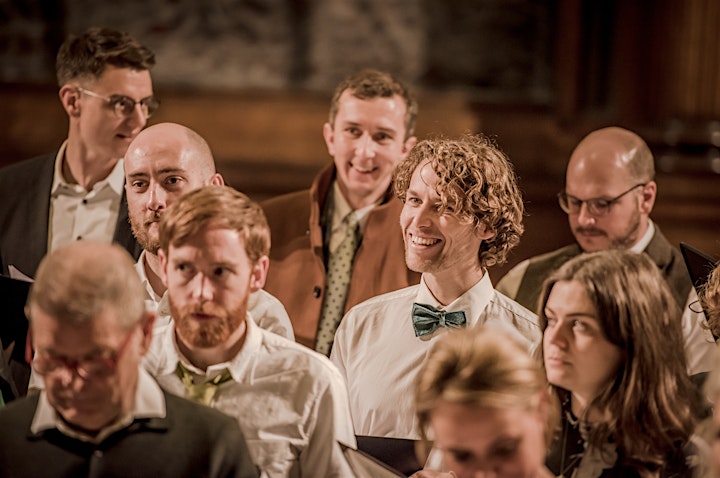 Organizer of Summer Term with Hannah Brine - In Person Choir
Hello, I am Hannah Brine – a choral conductor and singing teacher based in London. I have 13 years experience in choral conducting. I founded and conduct choirs including Finsbury Park Singers, Kensington Singers, Victoria Park Singers and ITV Voices as well as fixing choirs for TV and recording projects such as the Americana Awards and the Royal Variety Show. I am part of the singing faculty at Mountview Academy of Theatre Arts and I am studying on the third year of the Estill Master Trainer (EMT) programme with Anne Marie Speed. I write and record under my performance name, Hannah. Recording credits include various releases on Armind, Cafe Del Mar and for Disney and computer games. I also teach singing both online and from East London.