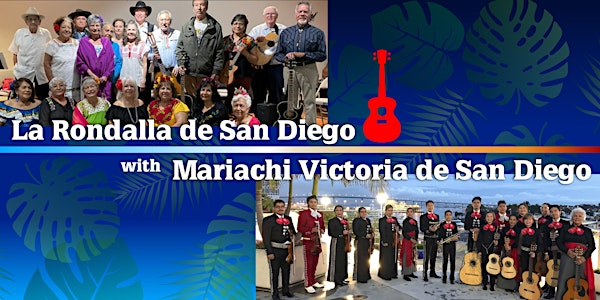 Summer Tardeada Dance by La Rondalla de San Diego and Mariachi Victoria
Join us for this joyous three hour celebration of traditional folk classics and Mariachi!
By First Unitarian Universalist Church of San Diego
Date and time
Saturday, July 29 · 2 - 5pm PDT
Location
First Unitarian Universalist Church of San Diego - Hillcrest 298 West Arbor Drive San Diego, CA 92103
About this event
Come to the inaugural Tardeada by La Rondalla de San Diego elders and the young Mariachi Victoria offering a traditional afternoon dance party. Schmooze with friends and family. Dance as you like. Rondalla dancers will share tips and demonstrate dance steps to some of the songs. Enjoy free refreshments including a nacho bar, drinks, fruit, veggies and sweets.
About the organizer
First Unitarian Universalist (UU) Church of San Diego has offered a unique religious voice of freedom, reason, and tolerance since 1873. We do not tell you what you must believe. We don't ask you to check your mind at the door. Instead we invite you to join in a conversation with us about the meaning of life, love, and service. At First UU, we encourage you to ask the big questions of life. What do my life and death mean? How do I live with integrity? How can I love well? What gifts of service can I bring to help the world heal? Together we explore the answers of humanity's wisdom traditions--not only from Jewish and Christian sources but also from the world's religions, from nature, from science, and from modern thought. First UU has an administrative staff, board of directors, and vibrant volunteer community. We host a variety of church groups and spiritual pathways.