Location
Automobile Driving Museum
610 Lairport Street
El Segundo, CA 90245
BIg Band Swing Dance Party Event of the Summer tucked in the antique Automobile Driving Museum. Vocal Jazz, Dancers, Food, Dance Classes!!
About this event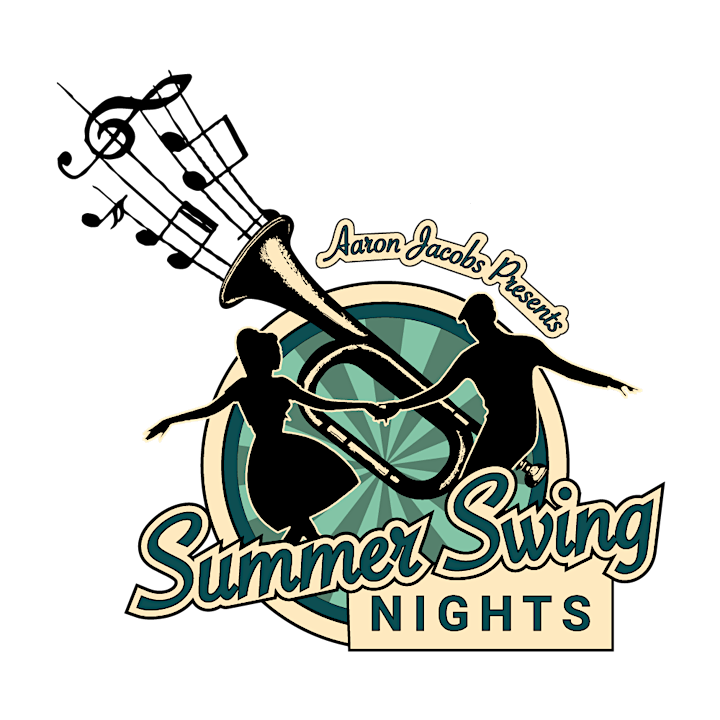 The Automobile Driving Museum and Aaron Jacobs Productions are proud to present Summer Swing Nights, in El Segundo, CA, and featuring The Swing Tones of Aaron Jacobs Productions, LLC.
Summer Swing Nights offers a Big Band, Swing Dance party, featuring The Swing Tones, where the Andrews Sisters meets the Manhattan Transfer, with their 7-piece band, special guests, food trucks, swing dancing classes, cash bar and more!
Special Guests have included: Bing Crosbys Grandson, Phil Crosby, Jr. (Summer Swing Nights 2018), Stu James (Broad-ways RENT, Benny & The Color Purple, Harpo), Judy Norton (The Waltons), Reggie Lee (Grimm), LA Swing Dance Posse, Joseph Wiggan and LA Lindy Squad!
It was my very great pleasure to perform and open the last 2 seasons of Summer Swing Nights! It is a fabulous event at an antique / vintage car museum which adds a lot of enjoyment, history, and ambiance! The band was swinging and easy to work with and I look forward to coming back this year! Keep on swingin'! - Phil Crosby Jr., Bing Crosbys Grandson
Summer Swing Nights is an amazingly fun time. The music is great and The Swing Tones provide a night of entertainment worth far more than the price of admission. Whether you dance, sing (silently) along, or watch all of the wonderful Swing dancers, you cant help but have a great time. Get out your dancing shoes and give it a try. Summer Swing Nights embrace times gone by. You cant help but have a great time. - Esther Wolkowitz, Altadena Guild Home Tour Chair
The Automobile Driving Museum is an antique car museum in the industrial zone of El Segundo that focuses on the history of the American automobile. The museum offers classes, car shows, and rides to their guests in their extensive collection of over 130 antique and collector vehicles!
The Swing Tones, of Aaron Jacobs Productions, LLC, is a vocal jazz ensemble set to a 7-piece big band. Spanning songs that turn Grey Skies to Blue from Boogie Woogie Bugle Boy to Homeward Bound to Everything I Cant Have, all set to our fascinating rhythmic tones that will get you dancing the night away. No decade is left untouched when The Swing Tones perform all over the country, from Tropicana Laughlin to annual benefits with State Senator Mike Morrell or aboard a Princess Cruise Ship, to name a few. The Swing Tones add the perfect Andrews Sisters meets The Manhattan Transfer meets Postmodern Jukebox entertainment to any setting. http://aaronjacobsproductions.com