Description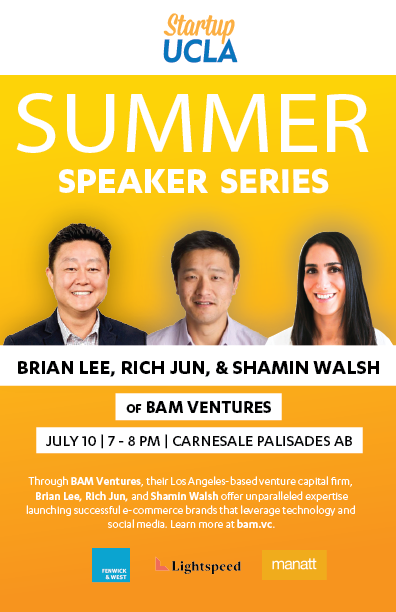 Startup UCLA presents the first speaker series event for the 2018 Summer Accelerator. Join Robert Jadon, Director of Summer Accelerator and co-founder of Startup UCLA, as he chats with Brian Lee, Richard Jun, and Shamin Walsh of BAM Ventures.
6:30 pm: Check-in for event begins
7:15 - 8:00 pm: Fireside Chat
Join us!
Startup UCLA Team
Thanks to: