Description
Sustaining Our Urban Landscape (SOUL) is dedicated to building resilient and equitable communities in New Orleans through reforestation projects, educational workshops, advocacy initiatives, and volunteer programs.
We are hosting our first annual Summer Soulstice fundraiser: an intimate, elegant, and offbeat evening of music, custom cocktails, local fare, and silent and live auctions. Come on out and support the reforestation of our beloved city.
Summer Soulstice will help raise critical funds for SOUL's 2017-18 goal of planting 600 live native trees, growing its community forestry education, advocating for policies that protect our urban forest, and providing maintenance for valuable public trees and green infrastructure through volunteerism. Join us as we journey into our second year and move toward a greener, more sustainable, and resilient New Orleans together!

Thank you to our generous sponsors, IBERIABANK and Stirling Properties!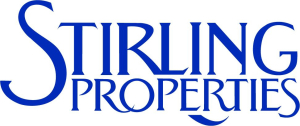 Additionally, we are honored to be serving food from the following organizations:
Mondo Restaurant
Ralph Brennan Catering and Events
Cathead Vodka
Great Raft Brewing
NOCCA's Culinary Arts Center
The Barman's Fund
Breads on Oak
The Daily Beet
Slice Pizzeria
Martin Wine Cellar
Coca-Cola
TREO