Description
June 21st is the longest day of the year in the Northern Hemisphere. We refer to it as the summer solstice. In many cultures, this time of year is a celebration of nature, reflection, change and abundance as the Earth (feminine energy) responds to the Sun's (masculine energy) attention with an abundant harvest and beautiful blooming flowers.
We want to share our Summer Soul-stice with you on the farm.
We've partnered with Jigger + Gill who will source hyper local ingredients for a plant based cuisine* that will tap dance on your taste buds and entertainment to get your SOUL moving. Join us to celebrate life under the stars and enjoy ourselves in the company of friends, family and neighbors!
A portion of the proceeds will support Project GOOD, a youth leadership program that mentors youth to grow themselves, grow community and grow food.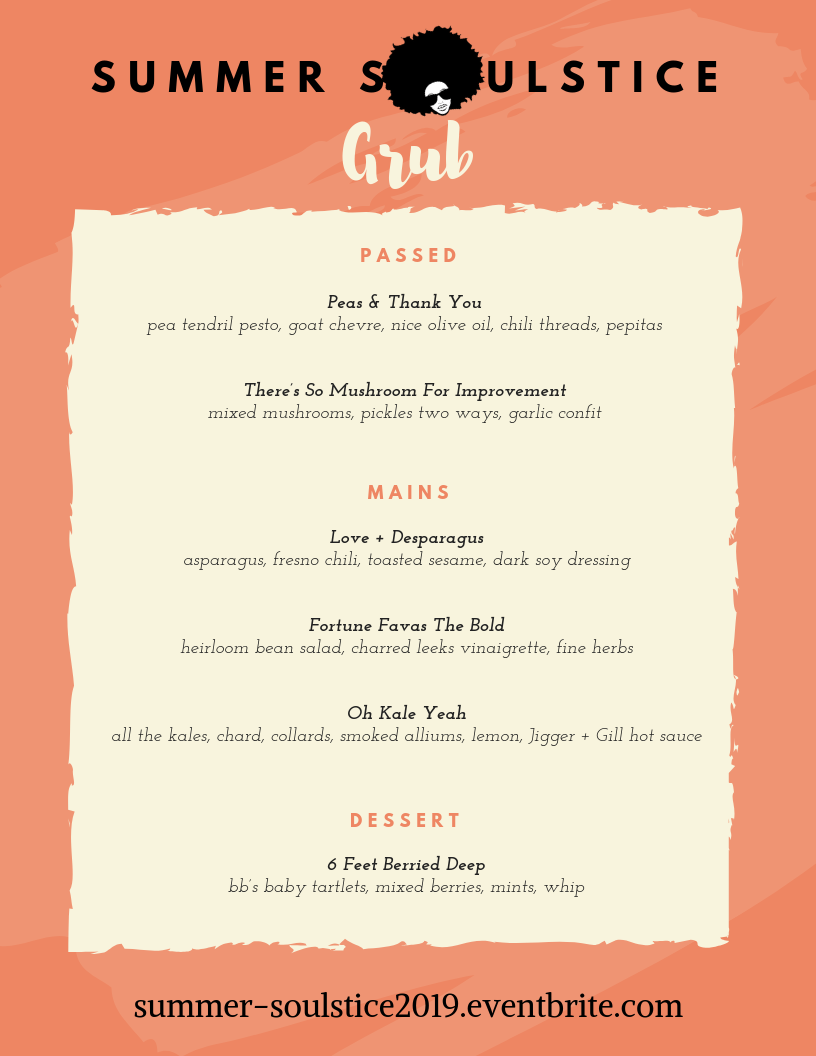 Note: Menu is based on availability of local producers and is subject to change.
Community supported admission is availble. To apply please visit: https://forms.gle/wsf1kb4ZXoE4DdkA9