Summer Solstice with Amel Tafsout

Friday, June 19, 2015 at 3:00 PM

-

Sunday, June 21, 2015 at 4:30 PM (MDT)
Event Details
SUMMER SOLSTICE with AMEL TAFSOUT:
North African Maghreb, Amazigh-Berber and Sacred Sufi  
Dance, Music and Ritual 
hosted by the CrestoneTribal Bellydance Project
JUNE 19-21, 2015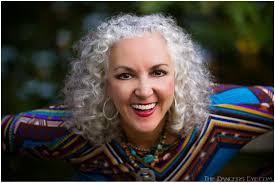 Born in Algeria, Amel Tafsout is an inspirational first source master dance artist, choreographer, language and dance instructor, frame drummer, singer, energy worker and one of the finest exponents of North African traditional and contemporary Maghreb Dance of our time. With a research in dance anthropology, and a long training in various healing practices, Amel's knowledge of her culture and her experience in many styles of dance
and music make her unique.
_______________________________________________________ 

THIS VERY SPECIAL RETREAT WILL TAKE PLACE
AT JOYFUL JOURNEY HOT SPRINGS IN THE BEAUTIFUL
SAN LUIS VALLEY OF SOUTHERN COLORADO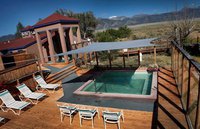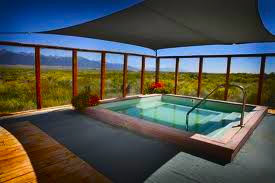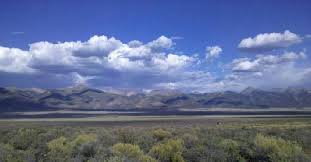 ____________________________________________________________ 

FRIDAY, JUNE 19
WELCOME, SIGN-IN and LATE REGISTRATION
3:00 pm 
SACRED DANCE WORKSHOP ON SUFI HEALING
4:00 - 9:00 pm 
Raised in Algeria, Amel grew up with traditional healing practices of her native country. As a researcher in dance anthropology coming from a Sufi spiritual tradition, Amel combines traditional healing with sacred dance. With a long training in various healing practices, knowledge of music and dance, and traditional Sufi spiritual lineage, Tafsout developed her own workshop in sacred dance.  She combines her traditional healing background with her learning experience in Sound healing and Zikr, breath work, whirling and trance. The workshop includes body and breath work, sound healing and chanting (Zikr), leading to whirling and ending with Zar-Hadra, an ancient healing ceremony in the Middle East and Africa. Her research in dance anthropology focuses on a culture's art and ritual expressed not only in dance but as healing form. 
Wear comfortable clothing, and bring a small blanket and a long shawl for the workshop. 
Please wear white!
 Part 1.
- Welcoming and creating the sacred space
- Warm up – Body work and movement - isolation and stretching
- Breath work: Sufi breathing using the elements|
- Sound healing
- Zikr Sufi chanting
Part 2.
- Introduction to whirling
- Weaving into each other
- Slow whirling in two directions
- Whirling in one direction: Clockwise and counter clockwise
Break
Part 3.
-  Introduction to Trance and techniques
-  Immersion in the world of trance as a healing practice
-  Relaxation
-  Meditation
-  Celebration of the new energies and Rebirth.
Closing ceremony

SATURDAY, JUNE 20
Morning Dance Class
DANCING TO ALGERIAN RAI AND ALLAWI
10:00 am - 12:00pm 
Raï music, "the Algerian Blues,"is a popular genre of world music from the Northern African country of Algeria. Rai ("rah-AY") music began in the late 1980s as a combination of popular music and traditional Bedouin desert music. Raï flourished in the 1980s when country people moved to the city, artists blended traditional Raï with modern pop sounds, and it became associated with American blues. Many Raï singers such as Khaled and Cheb Mami, and much Raï music and dance are based on improvisational forms.

Not only the Shioukh and traditional female performers performed the roots of traditional Raï music, the Meddahat and the Chikhat sing and dance at various festivities. With her own choreography, Amel TAFSOUT has innovated dancing to Raï music by bringing together the fluidity and the sensuality of Arabic-Andalusian roots, the strength and energy of the mythical Berber priestess, the earthiness of the African soul, the inspiration of the Sahara-desert and the expression of the great Mediterranean seaport Wahran.
Afternoon Percussion Class
AN INTRODUCTION TO THE FRAME DRUM: Bendir Frame Drum Technique and Sounds
1:00 - 3:00pm 
Frame drums are one of the most ancient types of musical instruments.  They have a simple structure with strong spiritual and entertainment qualities.  The bendir (plural banadir)  is a frame drum used as a traditional instrument throughout North Africa by men and women.  It has been around since prehistoric times.
The bendir is a drum with a wooden frame and a membrane. Most often, it has a snare stretched across its head, which gives the tone a buzzing quality when the drum is struck with fingers or palm. It creates different tones according to the spreading of the shockwave moving across the skin itself. The drum is played vertically by inserting the thumb of the left hand in a hole in the frame.
The bendir is used in special Sufi ceremonies.  The Sufi traditional strongly characterizes the use of music, rhythm and dance to reach particular states of consciousness.

After introducing the bendir and other frame drums, Amel will show us how to develop our frame drum technqiue and understand the richness and diversity of its sound.  She will not only teach us traditional North African rhythms, but also how to sing them while playing.  The students will then learn a song with pronounciation, phrasing and rhythm and dance.  Amel's teaching develops the traditional experience of drumming, singing and movement into a creative fusion of Dance and Music, Sound and Vision.
Please bring frame drums such as tambourines (reks), Daffs, any kind of frame drums as well as Zills/sagat/ finger cymbals.
Saturday Evening
7:30 pm 
Performance by Amel Tafsout

Cultural Presentation
Question and Answer, Discussion
with light snacks and beverages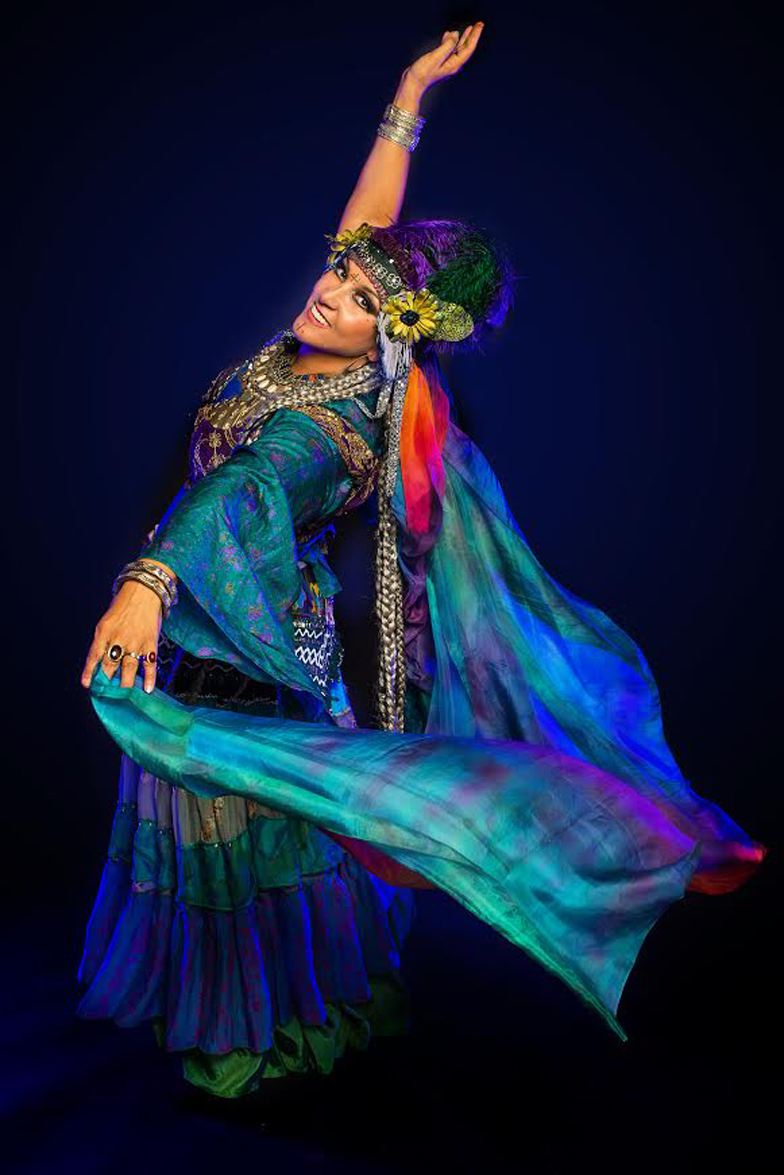 SUNDAY, JUNE 22
Morning Singing, Drumming and Dance Class 
THE FRAME DRUM, PART 2
10:00am  - 12:00pm
We will be getting deeper into our study of the frame drum, with a greater emphasis on song and dance accompaniment.
Afternoon Intensive Dance Class  
A DANCE JOURNEY THROUGH THE MAGHREB
(TUNISIA, ALGERIA AND MOROCCO)
1:00 - 4:30pm
In this workshop Amel Tafsout will introduce the various dance movements that are specific to each country, such as the Tunisian hip twists, the Moroccan hips and belly drops the Algerian hip figures of eights and various steps. She will teach the similarities and differences in each dance, talk about costuming, give some background of each dance and teach some sequences for each style.
In 
Maghrebi
 countries music and dance are associated partly with Middle Eastern culture (Arabic and Turkish) as well as 
Arabo-Andalusian
 elements of Medieval Spain, and partly with 
Amazigh
 and African elements.  The musical content was transmitted from the Baghdad of the 
Abbasid Dynasty
 and its 
Golden Age
 to the surviving 
Umayyad Emirate
 in Cordova with which the musical scholar 
Ziryab
 identified. 
The aspects of the development of the dance focus on various specific Maghrebi communities: Firstly among Imazighan people of the mountains and the region of the M'zab in Algeria, the Rif and the Atlast in Morocco; regions of Tunisia, Libya and Mauritania including the Oasis in the South of the Maghreb, and lastly in Northern cities where highly sophisticated music and Andalusian dances are found. Spiritual dances with a strong self-healing content exist every Maghreb regions. 

The dance is both a public and a personal expression, rich in symbolic dimensions that deal with universal constants in nature, the fertility of Mother Earth and the communication between the Earthy and the Divine. In Amazigh regions women's singing accompanies any kind of work, such as the Harvest. Festivals provide the opportunity to see dances as a Unity. Traditional Amazigh dances are mostly ritual dances. Originally they were a magical act, in order to obtain the fertility of Mother Earth or to ask for the rain in case of the drought. The worshiping of a Divinity or a spirit of Nature was used in order to gain its protection.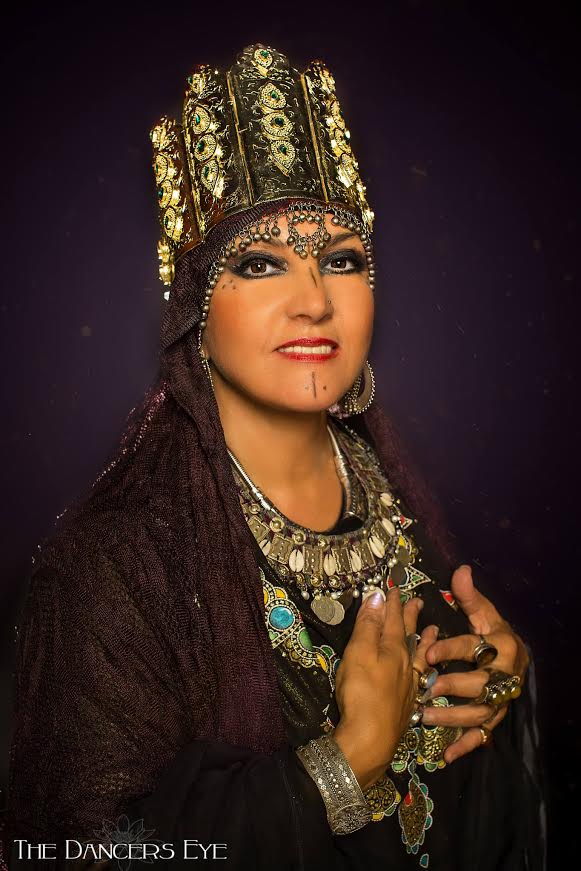 Accomodations:
Joyful Journey Hot Springs Spa :  Stay onsite!  
PLEASE ASK FOR MARQUITA (group manager) when reserving.
Range of lodging, from deluxe hotel rooms to yurts to shared tipis or camp/RV sites.
Enjoy included hot spring soak pass and complimentary breakfast. Workshop participants will receive a discount.
Wonderful Permaculture B & B in Crestone
Sweet house for rent nearby: Contact host (Barry)

Hotels, Motels, Air B and Bs and Campsites in:
Salida, (30 miles north); Crestone (24 miles south); Saguache (16 miles). 

Food:
The retreat hosts will include complimentary snacks, nuts, fruit and basic tea / coffee facilities.
The nearby village of Villa Grove has a small general store and a coffee shop.  Salida and Crestone have grocery stores, health food stores and eateries.

Travel:
The nearest airport is Alamosa (ALS) which is served via Denver.  Denver International Airport is 4 hours away; Albuquerque is 5 hours.  There is one daily bus from Denver via Black Hills Stage Lines.  Contact the host or other participants (via Facebook Event page) to coordinate ride-sharing if necessary. 

FOR FURTHER ASSISTANCE RESERVING YOUR SPOT IN AMEL'S SUMMER SOLSTICE WORKSHOP, ALL INQUIRIES AND QUESTIONS, PLEASE CONTACT
info@crestonetribal.com

REFUND POLICY:
Please try to sell or gift your space before requesting a refund
50% REFUND AFTER MAY 19
25% REFUND AFTER JUNE 10 
When & Where

Joyful Journey Hot Springs Spa
28640 County Road 58Ee
Moffat, CO 81143


Friday, June 19, 2015 at 3:00 PM

-

Sunday, June 21, 2015 at 4:30 PM (MDT)
Add to my calendar
Organizer
CrestoneTribal exists to share, promote, teach, celebrate, and grow strong in the art of Tribal Style Bellydance and its related forms. Our goal is to nourish a vital personal and group dance practice; to support dance education by offering regular classes and workshops; and to serve the wider dance community by hosting special intensives with accomplished and inspiring guest teachers.